There is Emily Dickens watching you. Not far away, you can also find Shakespeare. And yes, if you look closely there is also Dostoevsky, together with Pirandello and Francis Scott Fitzgerald. Is a dream? No, it is Hay-on-Wyea village nestled in the picturesque county of Powys, Wales, "populated" more from books than from human beings. A real dream not only for booklovers, who can find here any literary work they love or want to discover, but also for those in search of peace.
Yes, because Hay-on-Wye is the perfect embodiment of fairytale village embraced by greenery, with many brick houses and sloping roofs. The air smells of dew, yellowed pages and hay. And not surprisingly, since 2018, he has been chosen by the The Guardian for its Book-Festival, in full respect of the tranquility of the place and with great joy of all the inhabitants, who welcome tourists with typical dishes and drinks.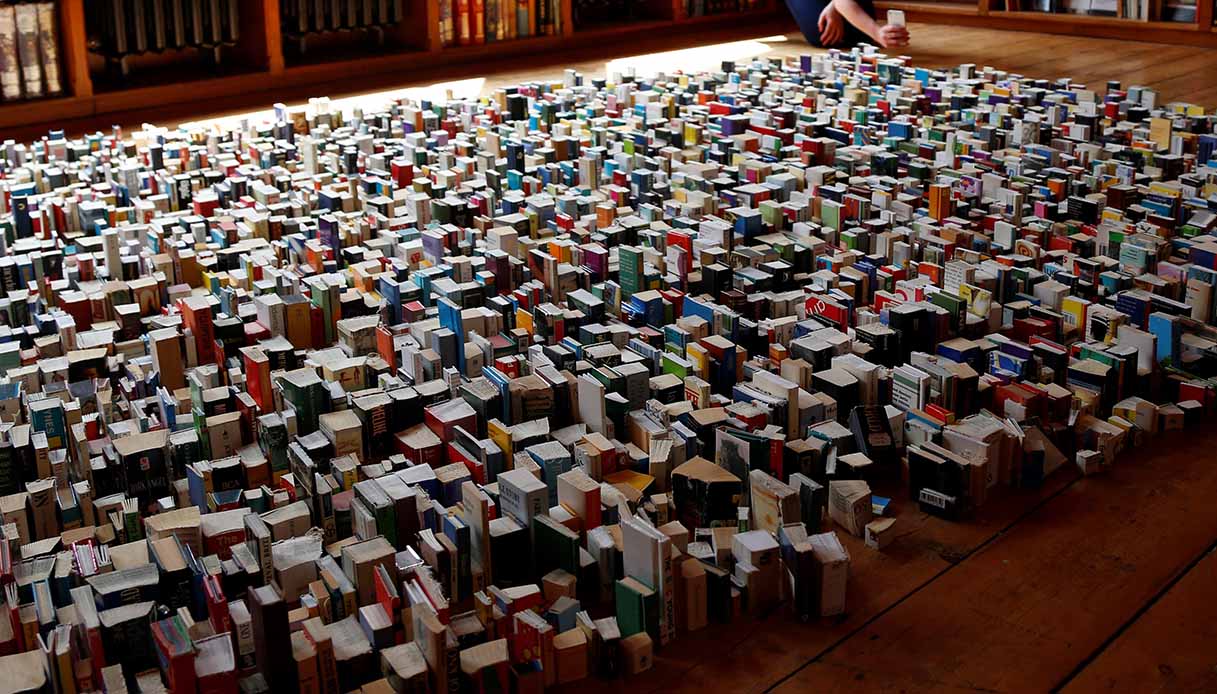 The story of Hay-on-Wye
We're sure you'll be as interested as we are to know how Hay-on-Wye came to be the quintessential Welsh book village. To understand this, we need to take a step back to when, in Norman times, the village was built at the northernmost point of the Brecon Beacons National Park and close to the southern side of the River Wye. The goal of its foundation was to give a home to those who cultivated what are still considered today the most varied and beautiful campaigns that the British Isles has to offer.
In particular, as the name of the town itself says, the specialty of the place was hay [Hay in inglese n.d.r], which was grown in abundance and in different variants, more or less valuable. Over time though, Hay-on-Wye became a resting place for several nobles and aristocratsincluding William de Braose, a rioter who contributed to the revolt against the monarchy and who built his castle right there.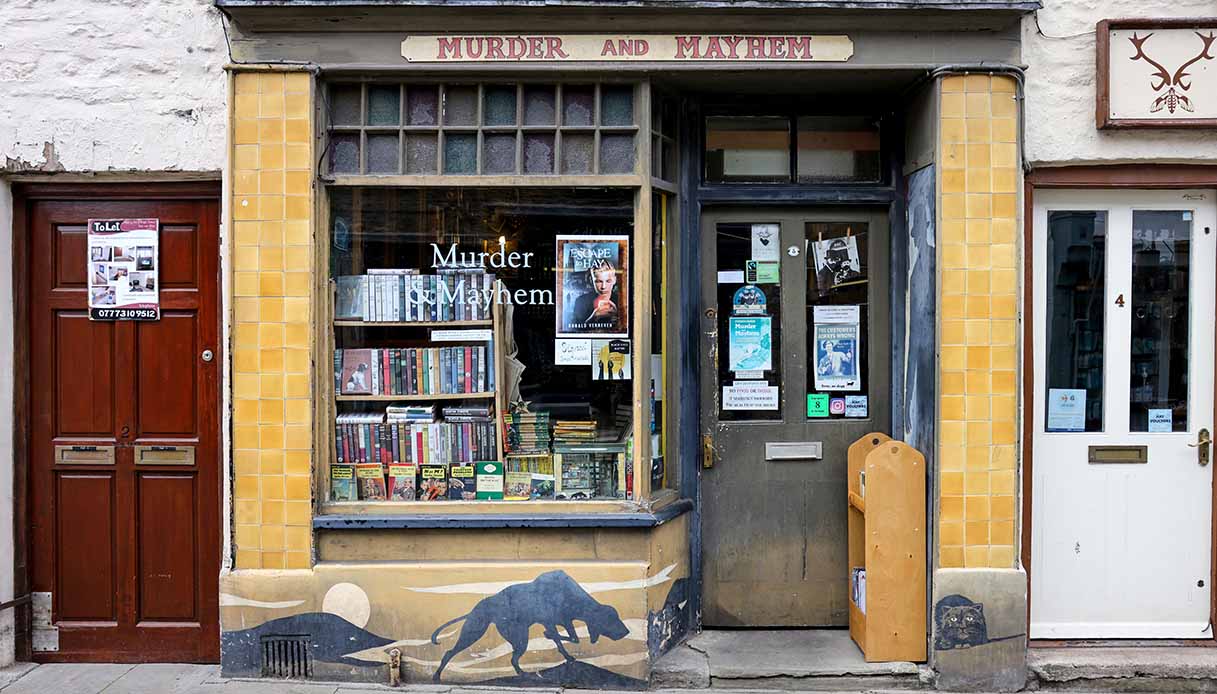 The fact that it was a chosen place for those seeking peace, led to the construction of small houses and masonry houses, which are still part of the town's panorama. Hay-on-Wye's fate as a town dedicated to books and culture, however, was decided when in 1961 (therefore in times one could say recent), such Richard Booth he took over an old building, once a fire station, to open his first used book store.
Hay-on-Wye, used books and the autonomous principality
At the time, Hay-on-Wye had barely 300 inhabitants who had to come and go from the big cities to get books. Yes, there was a very small bookshop, but it really only sold the bare essentials. Booth's idea succeeded bring many books to the city at very low cost and was a huge success, to say the least, attracting visitors from other Welsh villages. What happened next is truly original and has made Welsh history.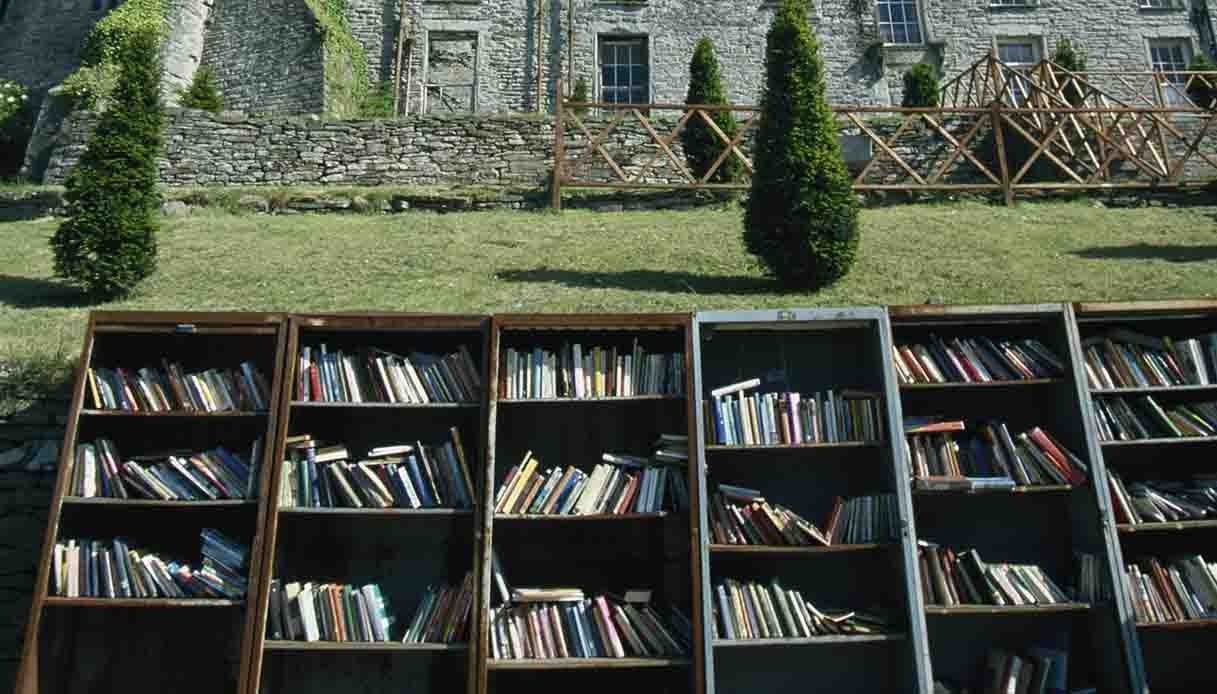 Booth, in fact, partly to get publicity and partly because everyone loved him enough, on April 1, 1977 decided to publicly proclaim Hay-on-Wye as an autonomous principality and, soon after, proclaimed himself "King" of the new state. Booth, what he was a fabulisthe knew perfectly well that it was pure fantasy, yet with this move he managed to attract the attention of many people, leading people to really see Hay-on-Wye as if it were an independent kingdom and even to be compared to Richard the Lionheart .
Driven by this success, on April 1, 2000, Booth managed to organize a curious (and suggestive) coronation ceremony for himself, which was actually also a way to create "The Hay House of Lords", i.e. a advice of equal Lords that on his death they might inherit his place and continue to carry on the reign of Hay-on-Wye as an island of books, learning and merit.
Hay-on-Wye: city of books and literary festivals
What Booth wished for still exists: from April 1, 1977 to today, Hay-on-Wye has remained the city of books. In the village you can find any type of book: there are millions of publications (the number is not declared) between first-hand texts and used texts, compared to only 460 inhabitants. Hay-on-Wye is officially recognized as destination of choice for bibliophiles in the UK and he also received this appointment from King Charles III and his consort Camilla.

In the village they are present in everything 25 bookshops it's a couple of libraries, with more similar structures on the way. For a peaceful coexistence between booksellers, each bookshop specializes in something or, if generic, has a unique touch that ensures that it does not "take away" customers from the others: some sell antiques, some sell clothes, still others specialize in sale of typical food and drinks of the place.
Every year, all bookshops and libraries collaborate for theHay Festival of Literature & Artsorganized by The Guardian, and for i book festival organized during the summer and autumn solstices. If you love books, organize trips during these periods: you won't regret it.