Maggie Gyllenhaal's first directorial test is aired on January 4: here is the plot, cast and reception of the film based on the book by Elena Ferrante
Posted on: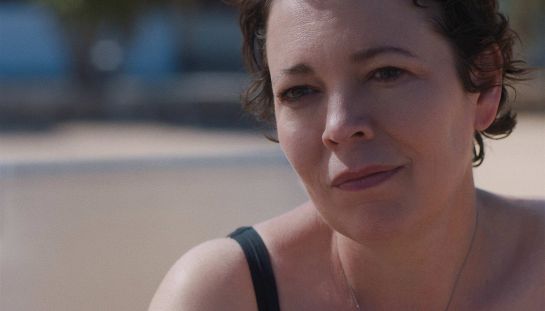 At 21:15 on January 4th airs on Sky Cinema 2 The dark daughterfirst directorial effort by Maggie Gyllenhaal, who also writes the screenplay. The protagonists of the film are Olivia Colman, Jessie Buckley and Dakota Johnson. Here we go over the plot, the other actors featured in the cast and what reception it received from critics.
The dark daughter: book, plot and cast
In the 2006 the writer Elena Ferrante publish The dark daughter, a drama that tells the story of Leda, a middle-aged university professor who is on holiday in Greece. On the beach one day she meets Nina and her daughter Elena, whom the protagonist finds after she was momentarily lost. Leda identifies with this young mother and confesses that she has not been a very present figure in the life of her daughters. These utterances are not well received by Nina, who in fact judges her as an unnatural mother and distances herself from her.
Sixteen years after the book was released, the actress Maggie Gyllenhaal takes up the story of Ferrante and draws a screenplay of which he is also the director. To take on the role of the protagonist is Olivia Colman (Oscar Award Winner for The favourite), while her younger self appearing in flashbacks is played by her colleague Jessie Buckley. Complete the triad Dakota Johnson, who lends the face to Nina. Alongside these three stars, other well-known names in cinema make their appearance, such as the Americans Ed Harris and Peter Sarsgaard, the Irishman Paul Mescal and the Italian Alba Rohrwacher.
The dark daughter: the extraordinary critical reception
The film is previewed at the Venice Film Festival Venice on 3 September 2021. Here he enjoys some success, so much so that he is a candidate for the Golden Lion as Best Picture, while Maggie Gyllenhaal is presented with the award for Best Screenplay. After the theatrical release, the feature film gets countless other applications. From the nomination for Best Adapted Screenplay at the BAFTAs and the Oscars, to Olivia Colman's proposal for Best Actress for the SAGA, Golden Globe and Oscar awards. Gyllenhaal's direction is also appreciated, so much so that she receives a SAGA nomination, like Jessie Buckley's performance, she also collects an Oscar nomination for Best Supporting Actress.
---
It may also interest you