Interview with Naveen Andrews, protagonist together with Amanda Seyfried of The Dropout, a miniseries that tells the rise and fall of the biotechnology company Theranos.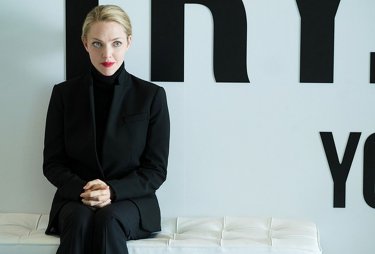 Naveen Andrews stars alongside Amanda Seyfried from The Dropout, an 8-episode miniseries available from April 20 on Disney Plus. Created by Elizabeth Meriwether, it is inspired by the podcast of the same name hosted by Rebecca Jarvis and produced by ABC News. The Dropout chronicles the rise and fall of Theranos, a biotech company founded by Elizabeth Holmes (played by Seyfried).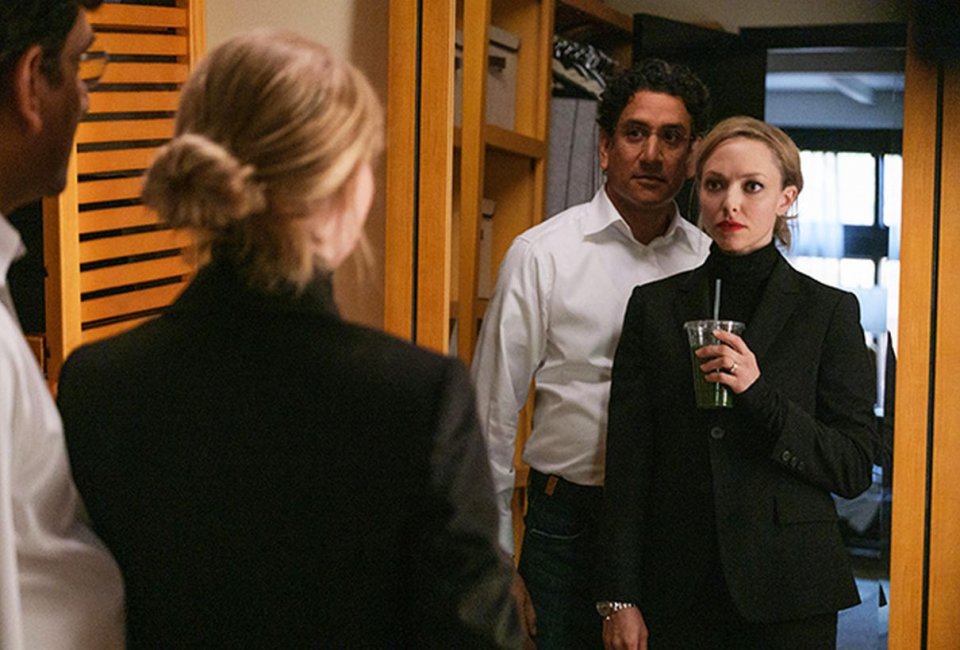 Holmes, born in Washington, studied at Stanford, without graduating. She founded the healthcare company Theranos and quickly became a young billionaire. She then ended up tried and pleaded guilty to four counts (a total of eleven), including millionaire defrauding investors and patients.
In 2003, at the age of 19, he filed the first patent for the development of a technology capable of making blood tests cheaper. She to help her Sunny Balwani, Pakistani entrepreneur from Silicon Valley, with whom she had a relationship. Naveen Andrews plays just the businessman. We met him via Zoom.
The Dropout: Naveen Andrews is Sunny Balwani
Sayid in Lost, Jonas in Sense8: on TV you have often played characters who do terrible things for love. Sunny is like that too. What attracts you to these stories?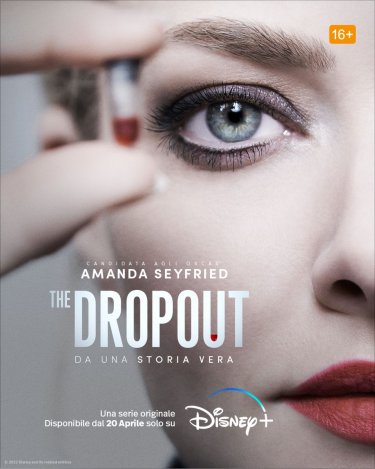 The primary factor that led me to play this character is that he was, and I think still is, deeply involved in this story. There is a romantic aspect that led me to ask the question: what would you be willing to do for love? How far would you go? Then I have sympathy for him because he was born in Pakistan: he had to move, he faced the sense of bewilderment, he questioned his identity. I felt that I could relate to this aspect. Both my character and Amanda's are shrouded in mystery: I'm not even sure they themselves know who they are! And why they made certain choices. This is interesting to interpret.
How much did you delve into his past before arriving on set?
We are separated by a few years of age: he was born in 1965 and I in '69, but I grew up in the West, so my way of thinking is European, for better or for worse. When I try to relate to my Indian family I have to suspend the judgments I would normally make. I had to do the same thing with the character: the quest is the skeleton, but then you have to put the flesh into it. And to do that you absolutely have to suspend judgement, you can't filter it through your morals. You have to understand where he comes from, try to look like him physically, in terms of weight and movements, reproduce his tension and stiffness. I noticed that he never relaxed. But the real challenge, the hardest thing to do is get into his emotionality.
The Dropout, review: the incredible story of a real scam on Disney+
The Dropout: playing real, living people
Many TV series are coming out this year that tell the stories of real people: Pam & Tommy, Inventing Anna and of course The Dropout. How do you make peace with the idea that these people don't want to be represented?
It can't be done! In our case it's even more particular because while we were on set shooting the real story was evolving. It was like doing a play within a play. We'd finish shooting a scene and then find out what happened in the process. This directly influenced the script: Elizabeth Meriwether put messages that became public knowledge into the series. It was a really strange situation.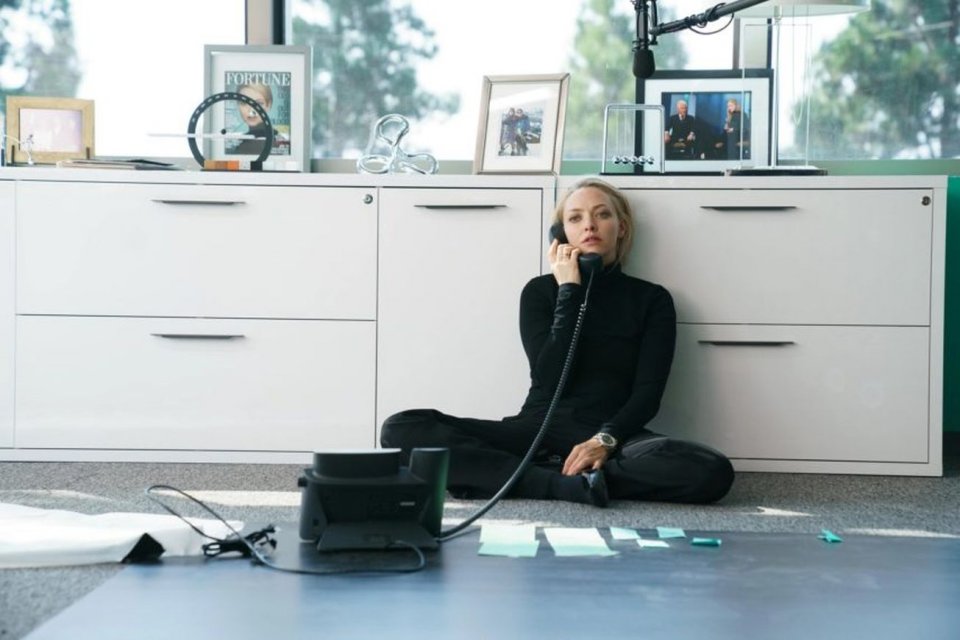 Have you talked to the real Sunny Balwani?
No and I think it was the right choice. It's impossible not to judge other people: we walk into a room and we do it immediately. It is a human trait, unfortunately. Had I known him I would not have been free to create the character. To do this you must not have preconceptions.
The Dropout: Working with Stephen Fry
What was it like working with Stephen Fry given what happened to the real Ian Gibbons, Theranos' chief biochemist, who committed suicide before testifying at trial?
I love Stephen, we were the only two Brits on set. I know he spoke to Ian Gibbons' widow. It's something you can't help but think about. These are real people, there have been real consequences. The way he portrayed the character is a continuing testament to that. As for me, I find that kind of cruelty incomprehensible. But it doesn't matter how I feel: if I had thought about it I would not have been able to play Sunny.
Naveen Andrews from Lost to The Dropout: the evolution of tv
Over the years you have gone from working for classic television to series produced by streaming platforms. How has the job changed?
I'm old – my 16 year old knows how to put these things on his phone and computer. I can barely use Zoom! I read a lot, I don't watch things on television. I'm a child of the 70s: I'm stuck in the past and I'm not ashamed of it. I'm confused by the speed of it all. To be honest, it scares me a little. At the premiere of The Dropout they showed the first episode and there is a spoiler of what will happen in the next one. I realized that it's like a sting, pushing you to see the next one. As young people say today "to binge". Now you can watch a whole series in a row, you don't have to wait anymore. This is definitely a good thing.