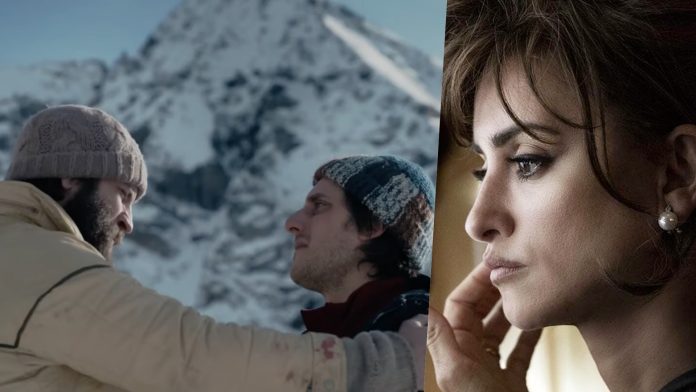 Great news for Italian cinema: The Eight Mountains from Felix van Groeningen And Charlotte Vandermeersch And The Immensity from Emanuele Crialese have joined the 2023 edition of the Sundance Film Festivala crucial appointment with independent cinema scheduled from January 19 to 29 in Salt Lake City (Utah).
The festival is known for showcasing and highlighting films and projects outside the majors umbrella, and over the years has honored films that have gone on to become awards season stars. Last year's Grand Jury Prize in the US Dramatic category went to the Oscar winner TAILpreceded in recent years by Minari, I Don't Feel at Home in This World Anymore, Whiplash And Precious.
After three editions marked by the pandemic, Sundance is now back in presence and has also included the two Italian films in its programme. The eight mountainsbased on the novel by Paul Cognetti winner of the Strega Prize 2017, it was presented in competition at Cannes 2022 and won the Jury Prize: in the cast two extraordinary Alessandro Borgo And Luca Marinelli – HERE our review.
The Immensity di Crialese, based instead on the director's personal experience, moved to the last one Venice Film Festival – HERE the review. In the cast Penélope Cruz as a mother grappling with her daughter's identity issues in 1960s Rome. Both films are produced by Wildside of the group Fremantle and will be presented in the section Spotlight of the festival.
Taking a look at the other titles present at the upcoming Sundance, the theme of the war in Ukraine, the conflict in Iran and the dangers of technology. The most awaited title will definitely be 20 Days in Mariupol in the documentary section, the story of a group of journalists trapped in the Ukrainian city invaded by the Russians. There are also many big names involved in films and documentaries: from Anne Hathaway in Eileen to Daisy Ridley in Sometimes I Think About Dyingpassing through Gabriel Garcia Bernal in Cassander.
Among the non-American titles there are other big stars: they range from Mia Wasikowska and Eric Bana for Australian Bluebacks as far as Emilia Clarke And Chiwetel Ejiofor in sci-fi romantic comedy The Pod Generation by Sophie Barthes. The Oscar nominee for Pakistan will also be part of the programme Joyland And Passages with Ben Whishaw And Adèle Exarchopoulos.
Photo: Wildside
Source: Sundance
© REPRODUCTION RESERVED