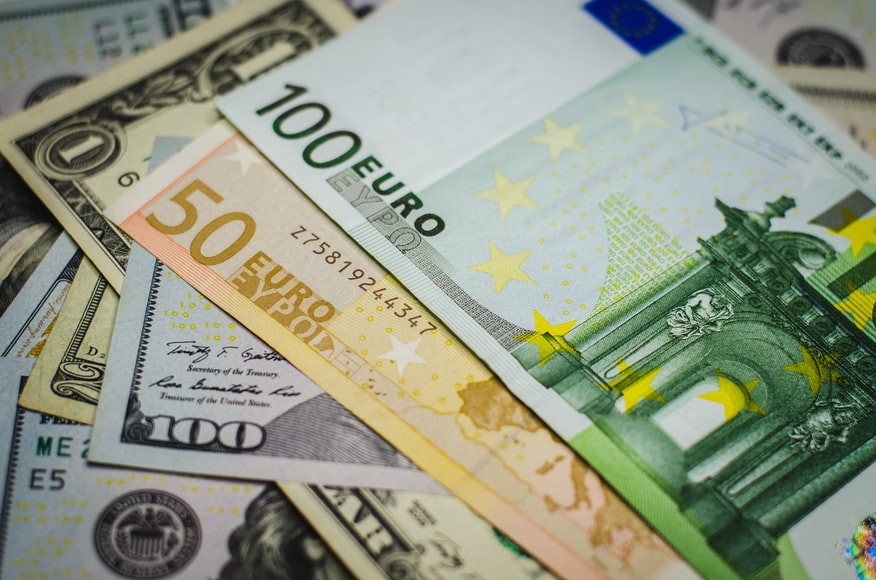 The euro collapses, and it couldn't be otherwise. Today it extended its losses below the 1 dollar parity, hovering around the weakest level since 2002, after Russian President Vladimir Putin announced a partial military mobilization in Russia, a move that is seen as an escalation from the United States. West that puts the EU at the center of the crisis. On the monetary policy front, all eyes are on the U.S. Federal Reserve statement, scheduled for today, with Fed officials expected to propose a rate hike of 75 basis points, if not 100, for the third consecutive time. widening the interest rate gap with the euro area. This gave a boost to the depreciation of the Euro against the Dollar today, as we can see from the following chart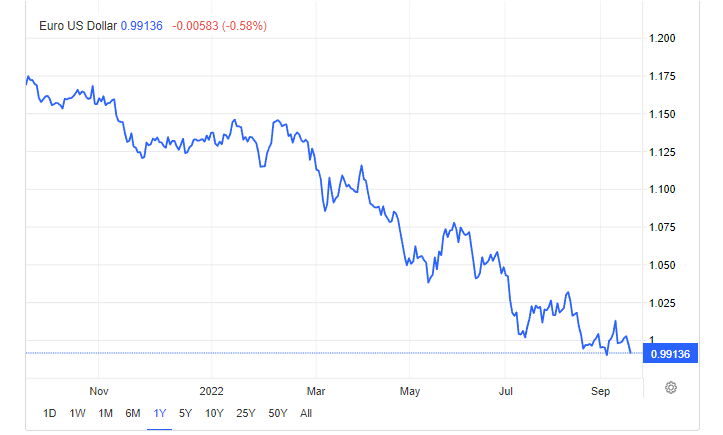 Meanwhile, ECB President Christine Lagarde said in a speech on Tuesday that euro area policymakers will continue to raise interest rates in upcoming meetings to curb rising inflation, even if the moves end. to limit economic growth. The ECB raised interest rates by 75 basis points in September, following a 50 basis point hike in July, and rates are expected to rise by 50-75 basis points in October.
There is no alternative to devaluation and this for very real and simple reasons: the trade deficit of the Euro area has exploded due to the double blow of energy scarcity and skyrocketing gas import prices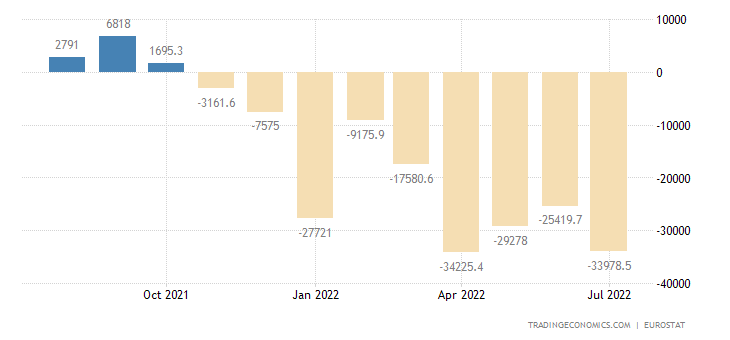 This large trade deficit is even more impressive when viewed from a 25-year perspective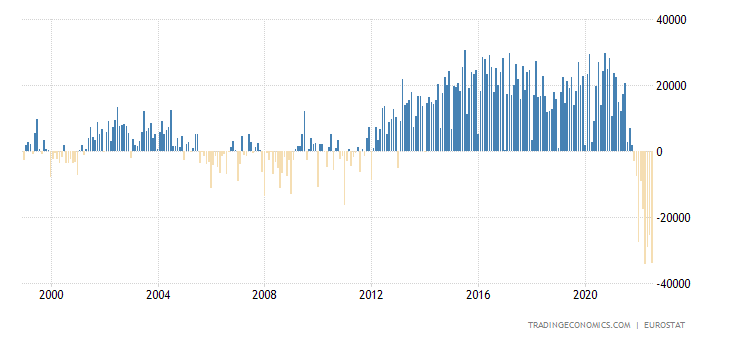 At this point, the Euro can only devalue, and even significantly devalue, not by a few cents. The ECB will try to apply the painful "Monti Therapy": to reduce the trade deficit by strongly depressing consumption and investments. Monti did it with cruel taxation, the ECB will do it with equally harsh interest rate hikes. The tool changes, not the result: a correction of imports to the sound of a forced reduction in consumption, which is an economically acceptable way to say poverty, all obviously on the skin of citizens. Personally I don't know if this will be possible without something socially happening.
---

Thanks to our Telegram channel you can stay updated on the publication of new articles of Economic Scenarios.
⇒ Sign up immediately ⇐
---