Soccer Naples – Giovanni Di Lorenzo gave a long interview to the newspaper "Il Roma". Here is what CN24 highlighted: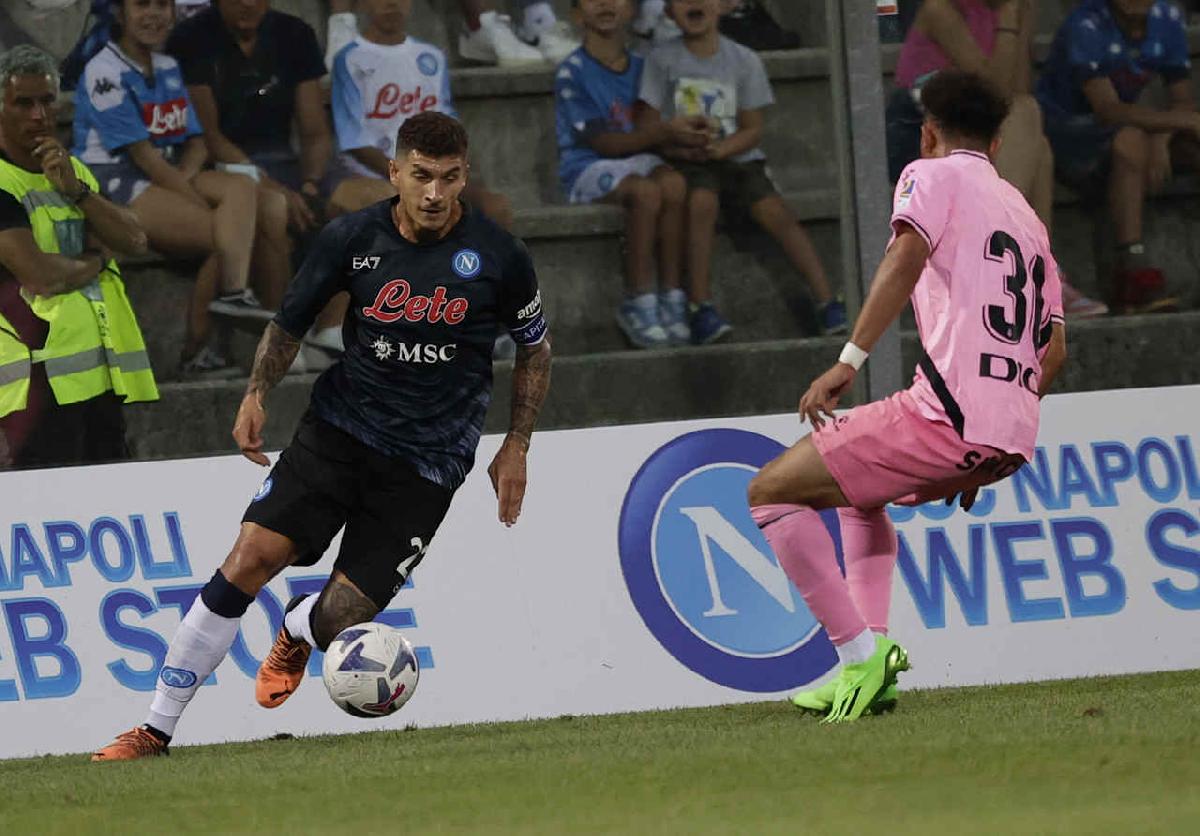 So how does it feel as a Napoli captain?
"It's a big responsibility. But I gladly take it. I am happy with this range. Now it's up to me to prove that I deserve it. '
Did you expect after Insigne's farewell that the baton would pass to you?
«At first I didn't think about it because Koulibaly would be Lorenzo's successor. Usually, then, the captain becomes the eldest of the group. But when the coach told me I was very happy. My teammates have shown a lot of faith in me. Now I have an extra duty ».
How does the group change without the big names like Insigne, Mertens, Ospina, Koulibaly and Ghoulam?
«When in a squad of 23/24 people 6/7 go away it's a good percentage. At the beginning there was some suffering but thanks to the new ones and the young people who returned, we immediately started to breathe a positive air. A new Naples is being born. It is true that we have lost some strong players but as many good ones have arrived ».
What impression did you have with the new purchases?
"Very nice. Beyond the field aspect just like guys they are all good. They immediately integrated. We will have to bring the excellent atmosphere that we experience in the dressing room on the pitch ».
The South Korean Kim was taken in defense. Is it integrating?
"Very good. The prom video went viral. In addition to being a strong player, he is a decent guy. Maybe he arrived with the lights off but he can turn them on in the field. Let's not forget Ostigard as a reinforcement. And on the left Olivera was also taken ».
What backward department will it be without Koulibaly?
«Kalidou we all know how important and dominant he was in our defense. He is a number one. But there are substitutes who will know how to live up to it. I remember that last year when there was the Africa Cup of Nations they played together very often Rrahmani and Juan Jesus and they did not go badly. He is the commander and irreplaceable but I think we can do well with the new arrivals ».
What attack will it be without Mertens and Insigne?
«We have lost some very good players who have made the history of Napoli. But up front there are many that can be excellent substitutes. Kvara immediately entered into Spalletti's mechanisms. He jumps the man like pins and surely he will know how to be appreciated by our fans. I would not forget Lozano and Politano in the right lane. And then there is Osimhen. An extraordinary goalscorer. Second we could do very well ».
Spalletti is certainly Napoli's most important weapon. How did you find him after the holidays?
«The coach is well loaded. We are working really well. We made a nice retreat. We are ready for the first game. He is very motivated "
You are also a leader in the national team. Everyone remembers when she decided to make Argentina understand in a friendly match that it was time to stop doing the phenomena. And Messi got involved …
"Oh yeah. With the result safe there were behaviors on the pitch that I did not like. In football everything is allowed but not certain types of attitudes. And you all remember how the action went … ».
In these days of the transfer market, grids are back in fashion. The so-called experts have positioned Napoli outside the Champions area …
"Personally, I don't believe much in grids. The field will determine the positions. But I assure everyone that it is one more incentive for us to disprove these famous grids. I remember that last year Milan was not highly regarded and in the end the field decreed them as Italian champions ».
What are your feelings for the mid-August debut at Hellas Verona?
«Positive. We worked well. The new ones have entered. We are ready. We can't wait to get involved and show how much we are worth on the pitch ».
Do you feel like making a promise to the square?
"Of course. We are there. We want to give many joys to our people. At the beginning there was a bit of regret for the important departures. But as I have already said, there is a group that wants to do well. They have to trust us. Here we are. The field will determine our path. We are strong and we want to prove it ».