0.75%. This is the number that the markets have in mind today about the possible Fed rate hike (but also beware of a 1% hike). In these terms, especially after Jackson Hole, this scenario would seem already priced (with the descent of the last few weeks).
But let's go in order …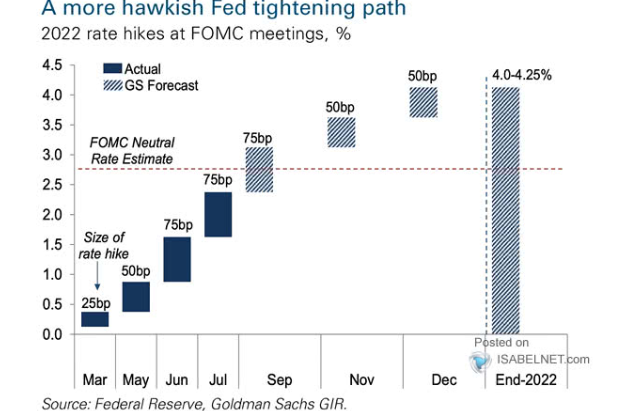 Source: Federal Reserve – GS
What you see above is the (theoretical and most probable) path that the Federal Reserve should take for a rate hike between now and the end of the year (it would therefore reach a range of 4-4.25%).
As you can also see from ours Fed rate monitor tool however (image below), the rises should continue at least until March, to reach a fork (hopefully definitive) of 4.5-4.75%.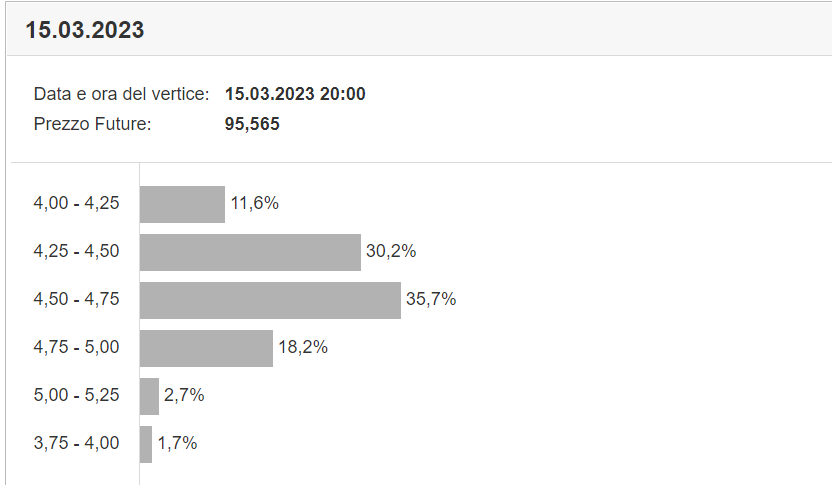 What impact on the markets?
Now that we have analyzed the possible path of the Fed rates, let's see how the markets could move. First, we must always remember that stock markets discount everything, and typically move early. So much of the news and negative events, including upcoming hikes, are largely priced.
What is probably still missing is the possible recession (which in my opinion would be mild and controlled if there were any), with an impact on the profits of the next quarters.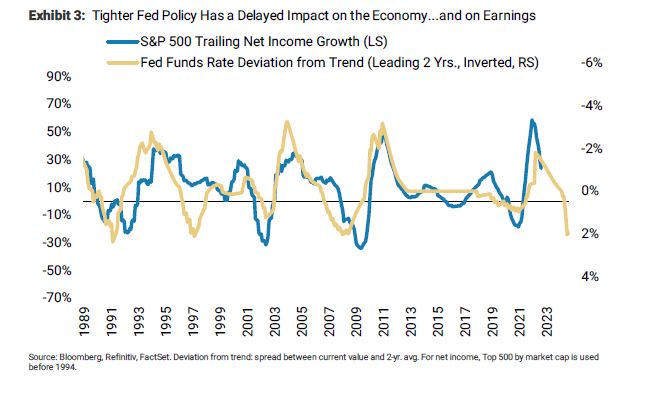 In fact, here we see how the blue line could tend to align with the yellow one, or weakening of profits following a tightening of Fed rates.
But once again, I believe that after the next quarterly, almost all the events will be priced, and consequently there will be room for a real restart of the prices.
I close by saying that September is historically a negative month for the markets (therefore nothing new), and we need to monitor the holding of the lows of mid-June, with two possible scenarios:
The lows are held and it starts again directly from there
The lows are broken, and there could be a sharp decline but an equally rapid and fast recovery in the style of the Covid period
As always, time will really tell us how things will go, as always we can only act on asset allocation, liquidity management and emotional management.
Until next time!
If you find my analytics useful, and want to receive updates when I publish them in real time, click on the FOLLOW button on my profile!
"This article has been written for informational purposes only; it does not constitute solicitation, offer, advice, consultancy or investment recommendation as such does not want to incentivize the purchase of assets in any way. Remember that any type of assets is valued from multiple points of view and is highly risky and therefore, every investment decision and the related risk remain with the responsibility "