The first Triumph medium displacement, less than 500, of the range to be produced by Bajaj in India is now in the pipeline. It looks like a little Bonneville, but more modern
August 10, 2022

P.are very close to the presentation of the first Triumph result of the industrial collaboration with Bajaj. To reveal it are some photos published by Motorcyclenews.com and showing an almost definitive motorcycle seen near the Hinkley factory.
The agreement between the British brand and the Indian group provides for the creation of a series of models with an engine capacity of less than 650 cc, designed and developed in England and produced in India from the industry that already has production and corporate relations with the Austrian group Pierer Mobility (KTM).
Qhis first bike has a Bonneville-like style T100 and it is thought to have a displacement between 350 and 450 cc (the 350 is a rapidly growing volume in many markets starting from the Indian one).
Urged on the subject by MCN, Steve Sargent – Triumph's chief production officer – declined to comment on the sighting, but admitted that the agreement with Bajaj includes medium-displacement motorcycles, adding that models from 250 to 650 cc are being worked on.
The smallest, one thinks, will probably be one single cylinder liquid cooled, but then we will switch to motors a two cylinders on line.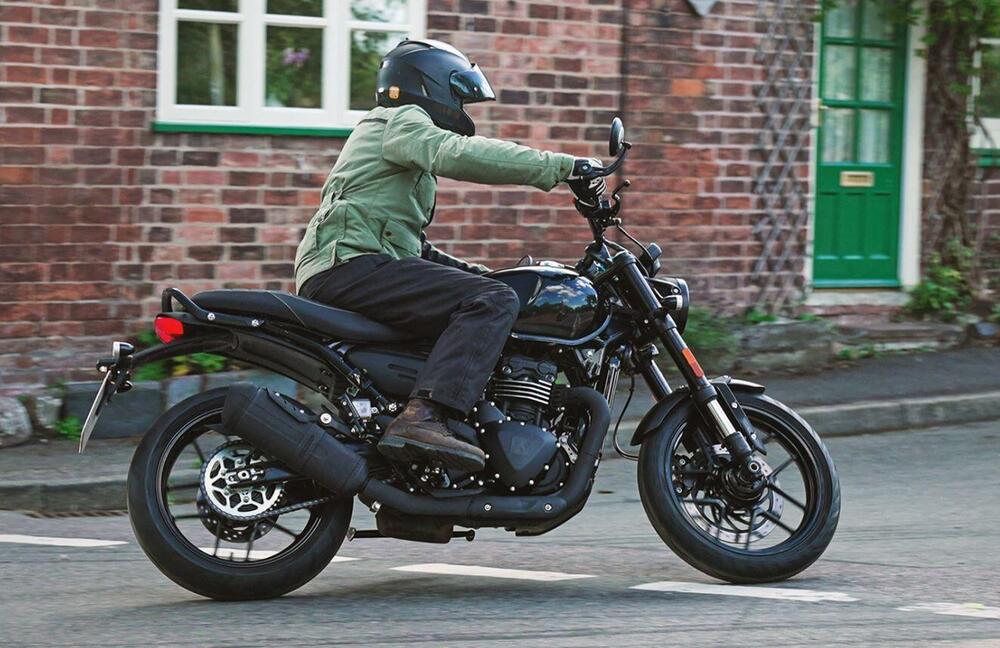 THEMeanwhile, the photographed bike seems to be smaller than 650 cc and a debut in the 350-450 range would probably be the most advantageous for many reasons.
The sighted bike is powered by an unprecedented in-line two-cylinder liquid cooled which aesthetically recalls the versions with higher displacement already on sale.
The chassis is based on a classic chassis double cradle in steel tubes integrated by upside-down fork and central rear suspension with aluminum alloy swingarm. The light alloy wheels, with thin-spoke design, are from 17 inches and they should fit 110/70 and 150/60 tires; the braking system is single-disc and has two-channel ABS.
Land classic line of the bike pair well with the more modern chassis (no spoked wheels or traditional fork with bellows so to speak) thinking precisely of especially young motorcyclists.
It is possible that the first Triumph-Bajaj, a version has already been spotted Scramblermay be unveiled in 2023.
source Motorcyclenews.com