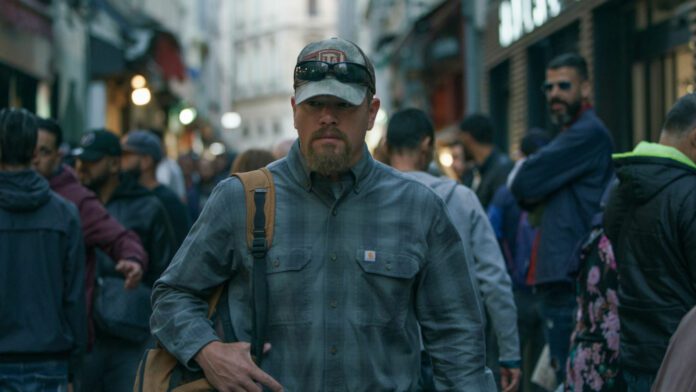 From the Academy Award-winning director Tom McCarthy (The Spotlight Case) arrives on first tv The Stillwater Girlpowerful and moving film with Matt Damon And Abigail Breslinon air Monday 30 May at 9.15 pm on Sky Cinema Uno and Sky Cinema 4K, streaming on NOW and available on demand, also in 4K quality.
READ ALSO: The Stillwater Girl: Exclusive Interview with Matt Damon
Presented out of competition at the 74th edition of the Cannes Film Festival, written by Tom McCarthy, Marcus Hinchey and Thomas Bidegain and Noé Debré, the film is an intense family drama, which embraces the themes of forgiveness and redemption and also delves into the confrontation between cultures. And that reminded many of the court case of Amanda Knoxaccused in 2007 in Italy of the crime of Meredith Kercher, which is not by chance she lashed out at the film.
READ ALSO: Stillwater, online Amanda Knox's J'Accuse against the film
Also in the cast with Matt Damon and Abigail Breslin Camille Cottin and Lilou Siauvaud.
Synopsis:
Bill Baker (Damon) is a jobless oil worker. He travels from Oklahoma to Marseille to visit his daughter Allison (Abigail Breslin), with whom he has difficult relationships. Imprisoned for a murder she claims she did not commit, she identifies a new element that could free her and urges her father to involve her lawyers. But Bill, willing to prove his worth and to regain his daughter's trust, decides to tackle the issue in total autonomy. He quickly becomes blocked by language barriers, cultural differences and a complex legal system, until he meets a French actress, Virginie, (Camille Cottin), mother of an eight-year-old girl, Maya (Lilou Siauvaud). This impromptu alliance leads them to embark on a journey of discovery, truth, love and liberation.
The Stillwater Girl Photos