Non-horror movies for Halloween? Said this way it would seem a strange request, yet there are not a few viewers who love the dark and gothic tones of certain films, without putting up with horror.
If on the one hand scary atmospheres fascinate, made up of monsters, ghosts, nightmares, shadows, witches and werewolves, on the other hand, not everyone has a stomach for exorcisms, splatters and cinematically "stronger" dynamics. So, how to fix it?
Here, directly from the cinema section of TAG24 we offer Halloween themed movies to (re) watch. Perfect for the most cowardly, some even for the whole family.
A nice and funny guide, in which the undisputed protagonist who responds to these needs is the director Tim Burton. In fact, we will see that his name will appear more than once in our exclusive guide.
So let's get ready for some thrilling advice, yes, but not too much!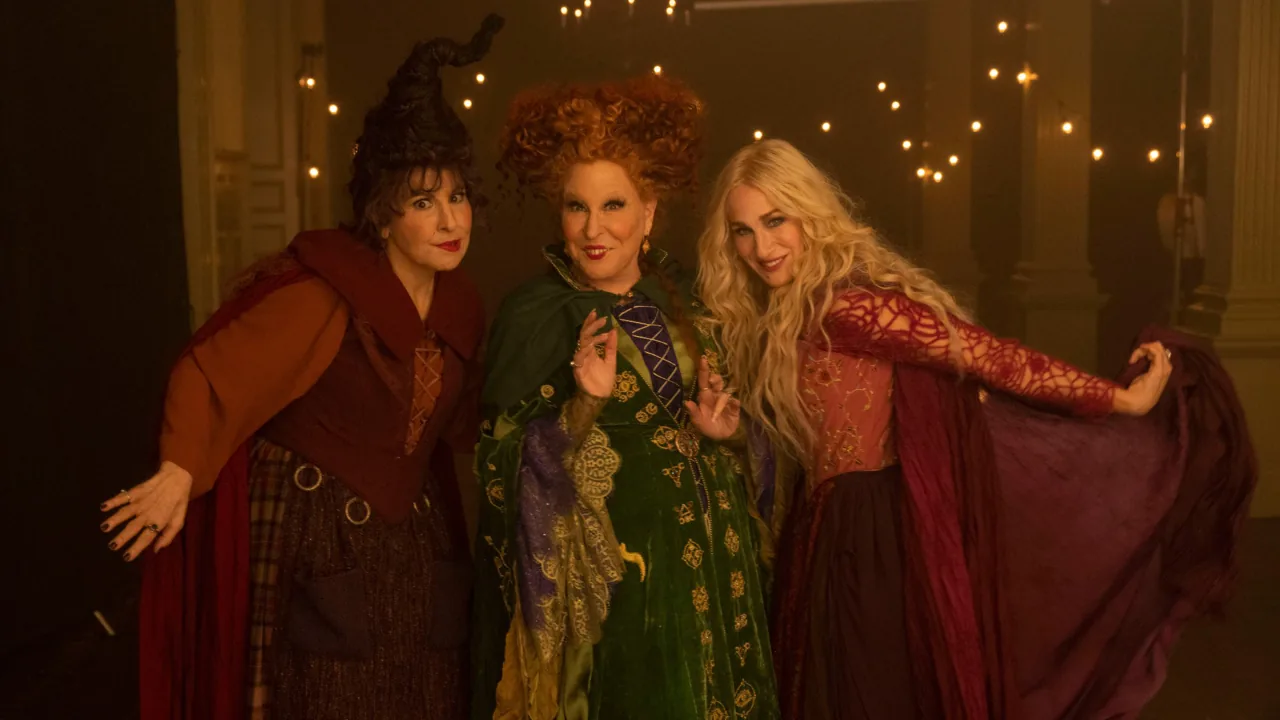 Non-horror movies for Halloween: magic of the 90s
Casper
The film is set in Maine. Right there is a castle with a treasure, the seat is inhabited by ghosts. The intriguing Carrigan decides to buy that mysterious place and wants to get rid of the dark presences. This is how Dr. Harvey comes into play, a ghost hunter, who will move into the castle together with his very young daughter: Kat. The meeting between the little ghost, Casperand the girl what will determine?
Director: Brad Silberling
Production: Amblin Entertainment, Universal Pictures, Harvey Films
Release year: 1995
Starring: Christina Ricci, Bill Pullman, Cathy Moriarty.
The Harry Potter saga
The film saga that has gathered generations of children and adults for twenty years cannot be missing. Each of the eight films of the cult-fantasy saga of Harry Potter keeps a gloomy atmosphere, perfect Halloween.
The saga stars the young wizard Harry Potter, who lives a thousand adventures together with his two best friends Ron Weasley and Hermione Granger. The main setting of the film is there Hogwarts School of Witchcraft and Wizardry, where the young wizards and witches of the United Kingdom are enrolled. Rumor has it that a Dark Lord is still around.
What will happen and what is his connection with Harry? Many already know the story, but just as many, for Halloween, can't wait to relive it.
Director: David Yates, Alfonso Cuarón, Mike Newell, Chris Columbus
Production: Warner Bros. Pictures
Release year: 2001-2011
Starring: Daniel Radcliffe, Emma Watson, Rupert Grint, Robbie Coltrane.
Hocus Pocus
On Halloween night, three witches who lived in the seventeenth century are recalled by a mistake, an accident that will lead to the beginning of this dark Disney adventure. The film, set in Massachussetts, sees the three protagonists come back to life today, ready to set fire and flames near Salem.
The sequel was also recently released, available on Disney +.
Director: Kenny Ortega
Production: Walt Disney Pictures
Release year: 1993
Starring: Bette Midler, Sarah Jessica Parker, Kathy Najimy.
Non-horror films for Halloween: set in the past
Dark Shadows
In 1760, an English familymade up of the Collins spouses and their only-begotten son Barnabas, leaves for the Thirteen colonies. The boy grows up and seduces and abandons Angelique Bouchard, a maid: she decides to destroy her life with black magic.
After killing all of her loved ones, the woman turns him into a vampire, burying him in a coffin for eternity. In 1972, Barnabas wakes up and decides to return home: discovering the collins' ruin, he tries to save the fate of the family from ruin. He also falls in love with a maid, who reminds him of his past love for her, but soon he will have to deal with Angelique, who has not forgotten her hatred of him.
Director: Tim Burton;
Production: Warner Bros. Pictures, Village Roadshow Pictures, GK Films, Infinitum Nihil, The Zanuck Company;
Release year: 2012;
Starring: Johnny Depp, Eva Green, Michelle Pfeiffer, Jonny Lee Miller and Helena Bonham Carter.
The Brothers Grimm and The Enchanting Witch
The Brothers Grimm and the Charming Witch provides one fantasy reinterpretation of the two famous German scholarshere imagined in search of those fairy tales that belong to Western heritage: the two, who work as cheaters, discovered, are forced to place themselves at the service of the authorities and investigate some mysterious disappearances. They will discover that behind the disappearances lies hidden A witchwhich will have to be stopped, before it's too late …
Director: Terry Gilliam.
Production: Metro-Goldwyn-Mayer, Dimension Films, Mosaic Media Group, Daniel Bobker Productions, Atlas Entertainment.
Release year: 2005
Starring: Matt Damon, Heath Ledger and Monica Bellucci.
In another world
Nigthmare Before Christmas
Jack Skellington is the king of the Halloween land, in which the inhabitants prepare feverishly every day for the feast of October 31st. But the ruler is tired of scaring the neighbor and has a desire to try new things in his life: one day, he comes across a group of trees, each with a door. The one Jack decides to open has a Christmas tree on it. Once inside, he is catapulted into a parallel world, completely covered in snow, where everything is Christmas decorations and decorations.
The king of Halloween is completely bewitched by it and, set on fire by a passion he hasn't felt for a long time, he is convinced that he is bringing the magic of Christmas to his kingdom …
Director: Henry Selick.
Production: Touchstone Pictures, Skellington Productions.
Release year: 1993
Starring (voice actors): Renato Zero (Jack Skellington).