"Why aren't you scared of me? Why do you care for me? When we all fall asleep, where do we go?". "Why aren't you scared of me? Why do you care about me? When we fall asleep, where do we go?" It closes with the song Bury A Friend by Billie Eilish, a rare concession to contemporary pop music, thefinal episode of season 5 of The Handmaid's Tale, the TV series available for streaming on TimVision. "Where is it here we go?" sings Billie Eilish, while the camera, with the movement that seems to be that of a dolly, moves further and further away from the protagonists. And a train enters a tunnel, in the dark, towards the unknown. In telling you the meaning of the ending of The Handmaid's Tale 5we warn you, we will definitely run into some spoilers, especially in the spoiler of the whole season: so only read after watching the Handmaid's Tale through to the end. That Train Moving Into the Unknown brings the season 5 finale back to parts of the season 1 finale, with a van taking June to a place none of us could imagine. This time the destination should be Honlulu, Hawaii, what remains of the United States of America, after part of the nation has become Gilead. A new place to go, now that Canada too has become xenophobic and inhospitable. But that this is the destination we cannot be sure.
The season finale: June and Serena, frenemies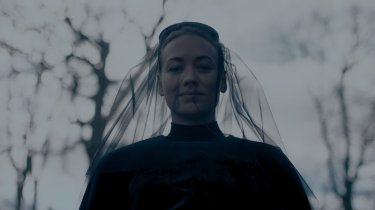 "Look who's here honey. There's a kid, there's another kid. Let's go see where it is". June (Elisabeth Moss) has boarded the train that will take her away from Canada where she is no longer safe. She tries to reassure Nicole, her baby, to talk to her, and she hears a small child crying in the distance. At the end of the car , where that cry comes from, she understands everything. Serena Joy (Yvonne Strahovski) is holding that child in her arms, with an enigmatic look. And then with a slight smile. It is a twist ending, a surprising ending, given how it began season 5. But that's consistent with what we saw in episode 7. When, surprisingly, Serena rescued June, AND she helped give birth."Why didn't you kill me? Why Fred and not me?Serena asks June.Because I didn't want toAfter all, throughout the story June has fought for herself, but also for all women. And Serena is one of them. Unconsciously, and then more and more consciously, she feels close to her. June and Serena are two faces of the same medal: both victims of the system; aware the first, unaware the second. But, once without a husband, with a son, Serena experienced a sort of retribution on herself, living with a family together with her own daughter, who she could only breastfeed and that's it. She ended up living as a handmaid. Serena has always been devious, and that enigmatic face of hers never let us know what was boiling inside her. But now she seems to understand what a danger Gilead is to women. And June , who has always considered her an enemy, now seems to open up to her.Women's solidarity may be the answer.
The Handmaid's Tale 5, the review of the season finale of the series: When will we be safe?
The sub-finale: June, we will meet again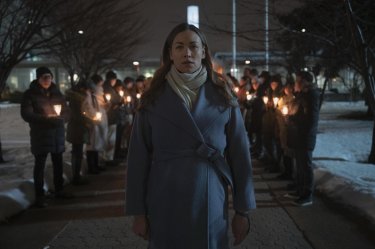 And if the ending was surprising, mocking, and full of new possibilities for the future, the sub-finale was once again poignant. Luke, wanted after killing a man for defending June, sacrificed himself by being arrested at a checkpoint. So he let June and Nicole get on that train. June was presented with a fait accompli, and she could do nothing. Again, she's on her own. But there is hope in Luke's message. "June, we will meet again. We always do". Like the finale, the sub-finale also sends us back to a precise moment of this season. It's episode 8, the one where June and Luke had an animated discussion. "Let me protect you a few times, okay? I beg youLuke had said.The thing is, I don't need your protectionshe replied. Luke always had a sense of helplessness, of frustration. He was always safe in Canada, while June was held in slavery in Gilead. he was able to do nothing again to save Hannah, who is still there.In this way, finally, Luke was able to do something, save June for once, manage to engrave in history with an act of courage.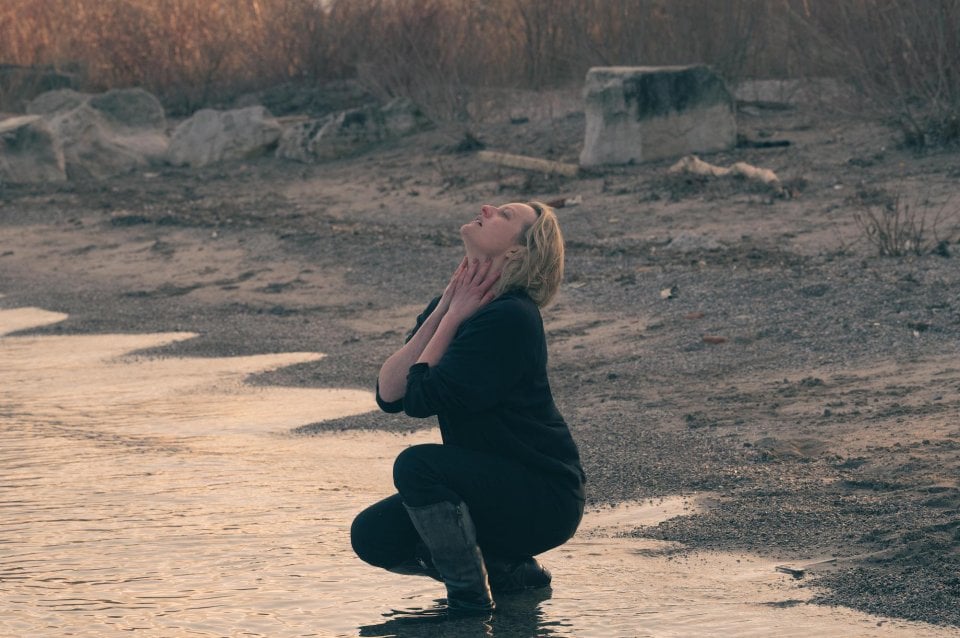 What can we expect from season 6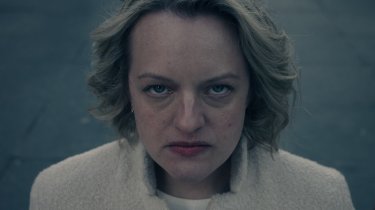 And it is precisely from these two points that we try to understand what to expect from the season 6 of The Handmaid's Tale. It will be the last, it's decided: the final season. And then, as a liberation, we all expect the collapse of Gilead, the defeat of its theocratic, fundamentalist, fascist system. Freedom isn't enough for June, she won't stop until she sees Gilead destroyed. But she will do it with an ally, Serena Joy, who is also finally aware of how much harm she has done to all of Gilead. If we had thought of a final confrontation between June and Serena, like June's revenge against Commander Waterford, now we believe that the time has finally come for the two women to lay down their arms and join forces. Of course, it won't be easy. June is alone, far from Luke, and also far from Nick (Max Minghella) who, now aware that he loves her, has left his wife and, in fact, Gilead has turned against her.
The Handmaid's Tale 5, the review: You either die a hero, or live long enough to become the villain
Finding Hannah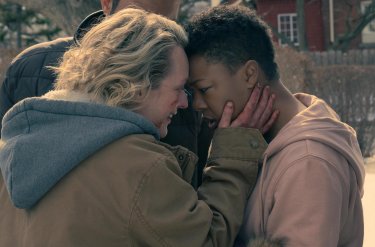 But, even before seeing Gilead collapse, the first thing to do for June will be to find her daughter, Hannah, who was taken from her at the beginning of the regime and whom she hasn't seen for years. Hannah is twelve or thirteen now. We have seen her dressed in purple, a color we had never seen in Gilead: it is the color for apprentice wives, for girls who are educated, still very young, to be given in marriage to older men. Something that makes me shiver just writing about it. June will have to save Hannah from this fate. But how to do it from far away, from Honolulu? And how to reunite with Luke? And again, who will she choose between Nick and Luke, two men to whom she has declared her love for her? And will Luke be able to defend himself against a murder charge hanging over him in Canada? The questions we ask ourselves are many. And, as you can tell, they herald a fiery final season.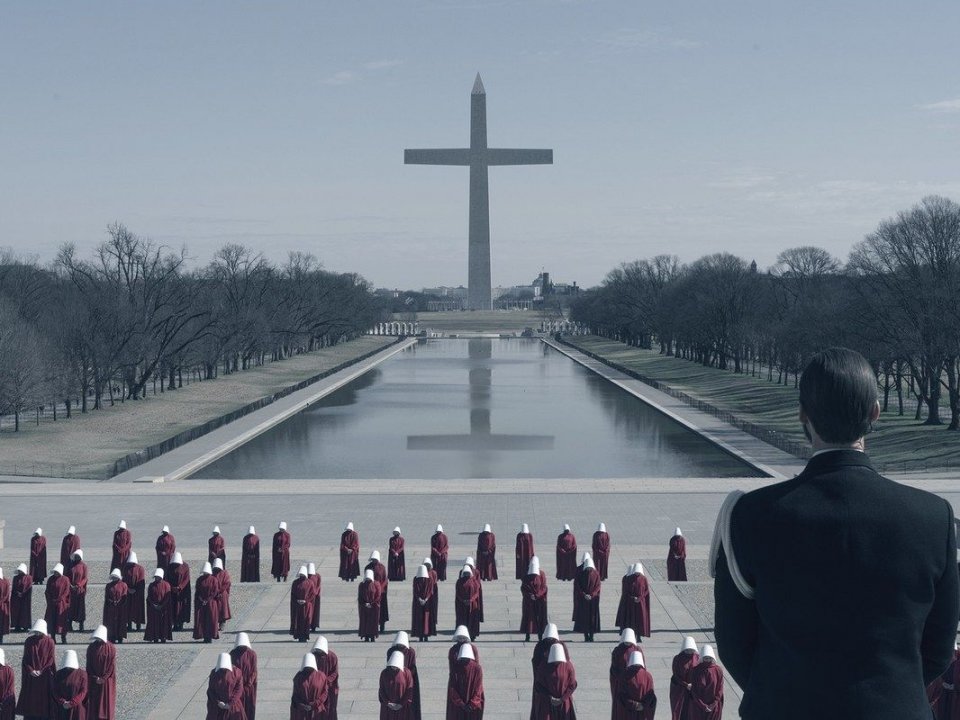 What will become of Nick and Janine?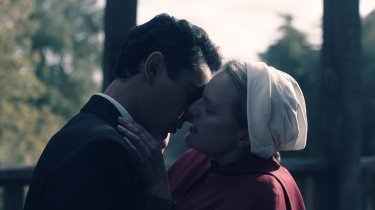 But the season finale introduced two possible storylines that seemed to have been overlooked. One is that of Janine, the poor handmaid left in Gilead, who has already lost an eye, as well as having suffered abuse after abuse. After rejecting the family she was assigned to, she was again taken away. And her fate appears increasingly in the balance. As well as Nick's: we saw him attacking Commander Lawrence in a rage, guilty of having tried to kill June. And then leave his wife, who he never loved. Still in Gilead, but now openly against it, Nick is June's strongest ally. But he too is a target, a maverick. We will also attend the final season to understand what will become of him. June's great enemy is therefore now Commander Lawrence, who June would like to end up like Fred. But even Aunt Lydia, another ambiguous character like few others, could have the end she deserves.
The Handmaid's Tale renewed for the sixth and final season
The Testaments are coming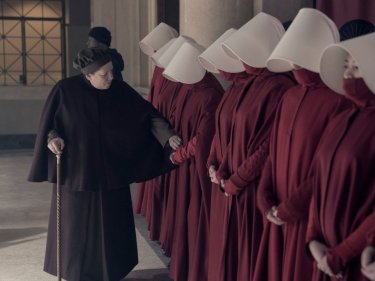 But the world of Gilead and The Handmaid's Tale will not end with season 6. In fact, the TV series drawn from The Testamentsthe novel from Margaret Atwood, released in 2019, which tells the story from different points of view. An interesting narrative device is used in the novel: fifteen years after the events of the Handmaid's Tale, the transcripts of two testimonies and a holographic document are found. In this way we hear the story from other points of view. One is that of Hannah, the daughter of June and Luke, who spent her entire childhood separated from her mother, in Commander Kyle's house. The second is that of aunt Lydia: the storyline dedicated to her and to Ardua Hall, the place where the aunts live, tells the background to the story, the moments that precede Gilead's rise to power. And there's a third character, named Daisy. But we don't reveal who she is. It is said, however, that the series follows the book to the letter. Indeed, we have seen how The Handmaid's Tale went beyond the novel and then took on a life of its own. In any case, the world of Gilead will not end with season 6. But in the meantime we will finally enjoy June's revenge. While we still have the voice of Billie Eilish singing that song in our head. "Walk on the glass, bite your tongue. Bury a friend, try to wake up".