Gucci loafers, next year will be the 70th since this shoe became an icon thanks to a horsebit.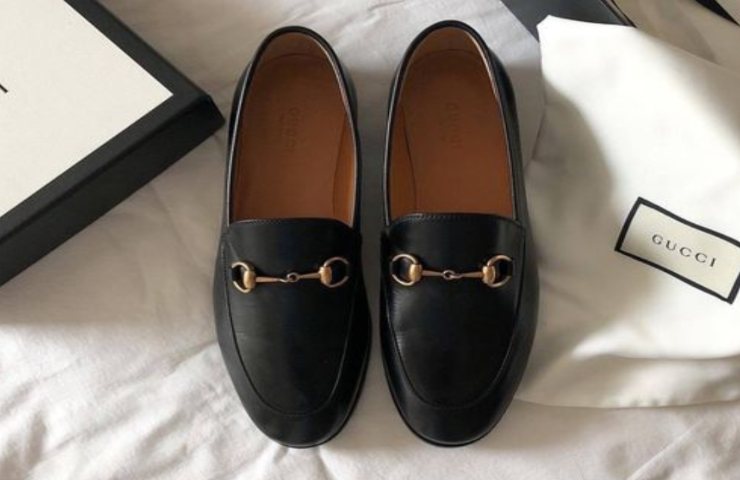 THE MOST READ ARTICLES TODAY:
What is the most worn shoe by men and women of the last 70 years? Obviously, i Gucci loafersthose with the inevitable equestrian clamp.
And next year will be the 70th anniversary from the success of this beloved shoe worn by celebrities and royals, such as Queen Elizabeth II, Jane Birkin and Dakota Johnson.
Born as footwear comfortable and informalthey weren't actually invented by Gucci, but their history is even older.
So let's go and see history and some curiosities on this iconic shoe.
Gucci loafers, history and curiosities about these shoes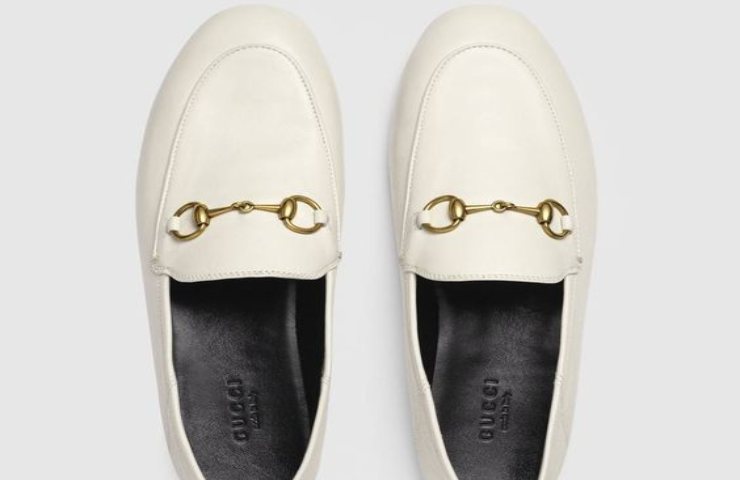 Loafers, as we have already anticipated, were not invented by Gucci. In Europe, in fact, they have spread since 1926, commissioned for King George VI.
The history of moccasins, however, is intertwined with the Gucci house in 1953, when Aldo Gucci (son of founder Guccio Gucci) after a trip to America he notices that many wear the comfortable shoe.
So, he decides to rework them by adding a small detail: the equestrian clamp placed on the instep, which made them so famous.
It was the first time that a metal element was placed on a leather shoe, and it was the first time that a moccasin was offered in black and not in the classic brown.
Since that time, they have been created in lots of new colors and materialsbecoming a true cult and forever marking the history of Gucci.
Worn by many VIPs and famous people, there are various little-known curiosities about this iconic shoe.
For example, in 1970 Sophia Loren wore a pair of Gucci heeled loafers in the film The priest's wife by Dino Risi.
Or, the story of the Gucci- Gatethe scandal involving the Canadian Prime Minister Brian Mulroneywhen in 1983 they discovered that in the closet he had as many as 50 pairs of the Gucci shoe.
A few years later, however, Gucci moccasins even entered the permanent collection of Metropolitan Museum of New Yorkfor their historical importance.
A model worn by Madonnafrom Alain Delon, Jane Birkin, Francis Ford Coppola, Sienna Miller and even from Queen Elizabetha true style icon for 70 years.