The writer and journalist Matteo Incerti died at the age of 50 in Canada due to a sudden illness: his name was known all over the world
Posted on:
23
The journalist died at the age of 50 Matteo Uncertain. He was in Ontario, Canada, where he had gone to present his book "The Red Indians Who Liberated Italy", which has also become a documentary for public television in Ottawa.
Who was Matteo Incerti: the biography of the journalist close to the M5s
Matteo Incerti was originally from Reggio Emilia. A sportsman and a trekking enthusiast, he had been one of the pioneers of American football in his hometown.
Friend of Beppe Grillo, he was among the first activists of the 5 Star Movementthen joining the press staff of the pentastellates in the Senate.
In recent times he seemed to have detached himself from the 5s, perhaps also due to the splits within the party and the important changes of direction on some issues of the origins.
Always close to the themes ofenvironmentalism and history lover, he collaborated with Il Gazzettino, the Resto del Carlino and the National Daily, Radio Bruno, Reggio nel Web, Il Fatto Quotidiano.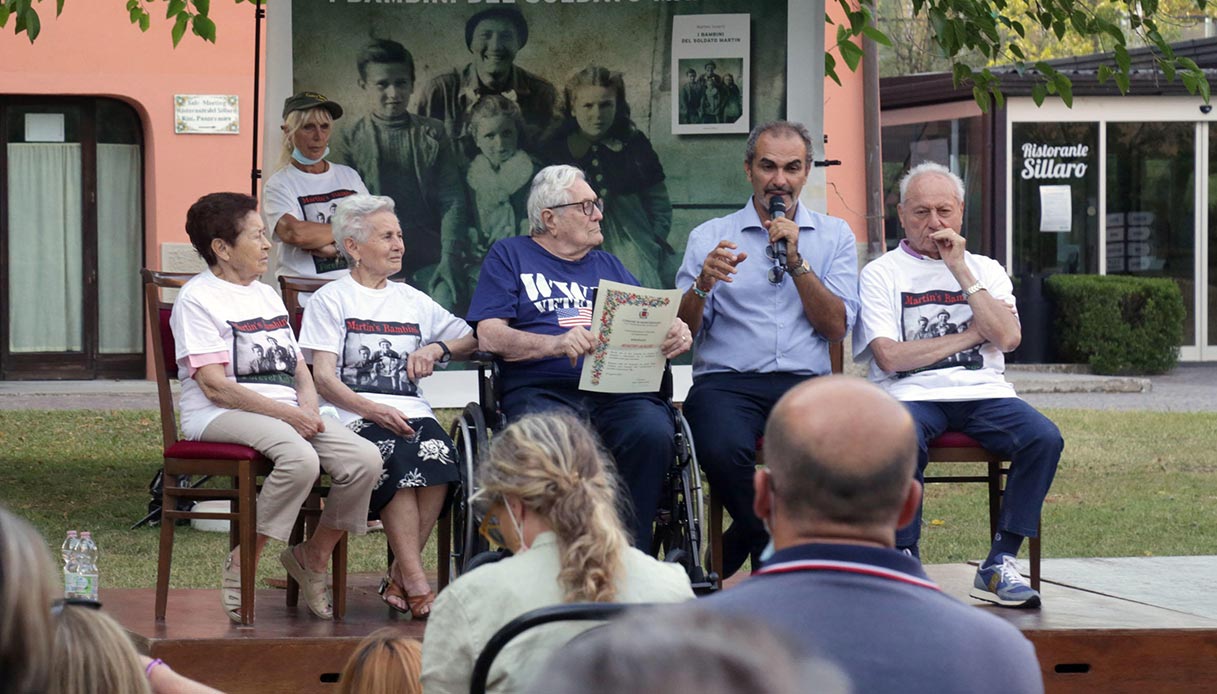 Matteo Incerti (with microphone in hand), soldier Martin Adler (with blue shirt) and the three "children" he photographed in 1944.
Illness in Canada, where he was presenting his latest book
The writer and reporter died overseas struck by a sickness sudden. He had long planned the trip to Ontario.
There he was engaged in promotion of his bookpublished by Corsiero, on the history of fifty natives of Canada and their battles for freedom, rights and the environment.
Discriminated in reservesalong with 3,000 other Iroquois, oijbwa, cree, secpwepemc and metis, volunteered in the Ottawa army to fight in Europe.
On 10 July 1943 they landed in Sicily with the Allies. And many fell on the battlefield for the liberation of Italy from Nazi-fascism.
Matteo Incerti and the story of the soldier Adler and the three children
A few years ago Matteo Incerti became famous all over the world for being able to reunite the American soldier Martin Adler to three children he met during the war, taking one photo symbol.
The image immortalized the three very young people in Monterenzio, on the Bolognese Apennines in 1944during the fighting along the Line Gothic.
After 77 years, the journalist managed to bring together Bruno, Mafalda and Giuliana Naldi, now grandparents and great-grandparents, and the soldier reporter, who left the USA for hug them again.
Thanks to this particular experience, a cross-section of Italy at the time of the Second World War, one of the many necessary stories to better understand historyMatteo Incerti wrote "The children of soldier Martin".