Goran Pandev, former Napoli striker, spoke to the microphones of Radio Kiss Kiss Napoli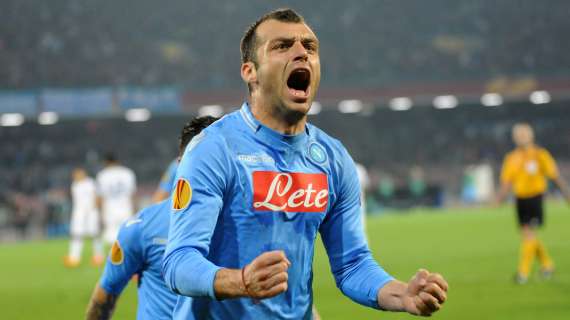 TuttoNapoli.net
Goran Pandevformer Napoli striker, spoke to the microphones of Radio Kiss Kiss Napoli: "I am very happy for the Napoli fans and for the team. I know how much Naples is keen to do well, the team is playing the best football in Europe and it's not easy to score many goals in Europe and in the Champions League.
Raspadori? He is a young boy, he has great quality and personality. He comes from Sassuolo where there are not many fans, Naples is not a square like any other but he has shown all the qualities of him in front of a warm cheer. If Napoli takes you at that age it is because they want to invest seriously, the club does not make mistakes in these purchases. Napoli have fast, strong and technical players. The defensive pair are also doing well. I hope they can bring a trophy at the end of the season, people deserve it.
Goran Pandev returns to the expulsion of Beijing during the Italian Super Cup match between Napoli and Juventus: "I still remember today that evening in Beijing, they stole the game from us. Only in this way could they win, knocking out 3-4 people ".
About Elmas: "He has grown a lot, he is a great talent. In the last year he has improved tactically, I have explained a few things to him. He must be calm and listen to the coach ".
Napoli are on the right path to win something important. It could be the right year for the Scudetto ".