Is it possible to heat a room by spending a few cents? The answer is yes. Here are the instructions for making an alternative mini stove.
We have come to this point. We must do everything to save on gas. Fortunately we have different creative solutionswhich are simple, inexpensive and also surprisingly effective.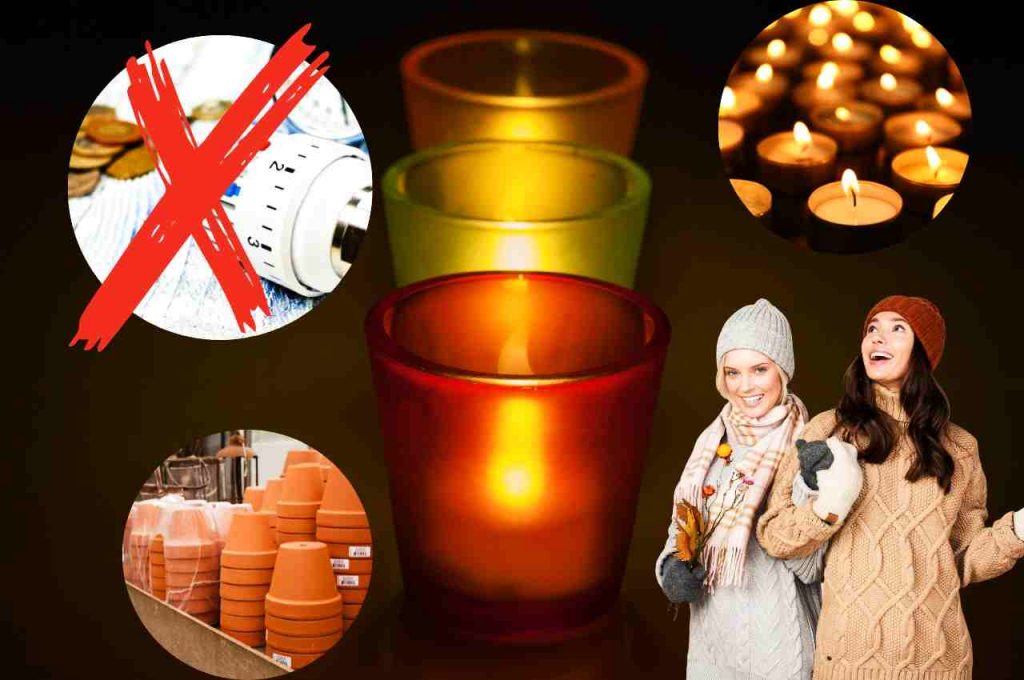 Until now we could count on modern means of heating. Pellet stoves, radiators, but also Smart and super technological systems. In a few months the situation has completely reversed and we are, in fact, going backwards. Unfortunately, the energy crisis forces us to change systems and habits. The hope is that it will only be a brief momentbut who knows what awaits us in the future.
For sure there is that many Italians, individuals but also companies, are in difficulty. And we're not talking about "simple" things like a degree less in the radiator, but about stratospheric bills that will force companies to close and lay off thousands of workers.
Even wanting to avoid using the boiler, events are causing that even the alternatives – such as pellets or firewood – are almost unattainable. So what to do? In addition to hoping not to end in a new Middle Ages, we can strive and draw on many resources that until yesterday we may not have considered.
The method to heat a room for pennies, here's how to make an alternative mini stove
There are many on the net video tutorial on how to create "heating systems" that use neither gas nor electricity or anything else. But only recycled materials or very cheap. Maybe until yesterday we saw these things as fun for fans of "extreme survival", but today better review your own perspectives. Anything can prove useful.
Among the many ideas that we can exploit is that of super cheap heater. To make it happen we need to get two terracotta pots, an aluminum tub and some tealight candles.
With this material we will be able heat a room of about 20 square meters for at least 5 hours. Therefore, in proportion, once we understand the method we can adapt it to the size of the rooms and get the necessary things.
Crucial is that one of the two terracotta pots is bigger than the other. The candles right are the ones from 3 centimeters which are easily found in all shops and supermarkets.
First, let's locate one flat surface where to place the heater. Let us remember that we must keep it out of the reach of children. We then place the aluminum tray and above it the lighted candles. We then cover the candles with the smallest vase. We cover the hole at the base of the upside-down vase with aluminum or another candle, which will remain unlit. And then we lay the largest vase, always upside down, to cover the smaller one.
The system is brilliant because terracotta amplifies the heat naturally. As it goes up, it will find the largest vessel as an obstacle and then return down from the space left by the difference in size. Expanding into the room.
Join the group job offers, bonuses, disability, law 104, pensions and news

Receive free news on job vacancies and the economy every day

Telegram – Group
Facebook – Group
TO who would like to know more or better understand how to build this heater we recommend view the many video tutorials that are online. Obviously we must know how to select the most accredited ones. Doing DIY chores like this can be dangerous, so we always have to pay attention to the tools we use and the materials we handle.