Between most expensive houses in the world stands (it is appropriate to say) a private residence located in Mumbai in India, and let's say that with its 27 floors it is a real skyscraper. Her name is Antilia and the owner is a very, very rich Indian gentleman named Mukesh Ambani.
The most expensive house in the world is worth $ 2 billion
The value of the luxury property is estimated at around 2 billion dollars. Needless to say this dream home inside it has luxury finishes and pure gold furnishings. Even the oil and gas magnate who is the owner of the building wanted made in Italy furnishings made of Murano glass by the iDOGI company in Venice.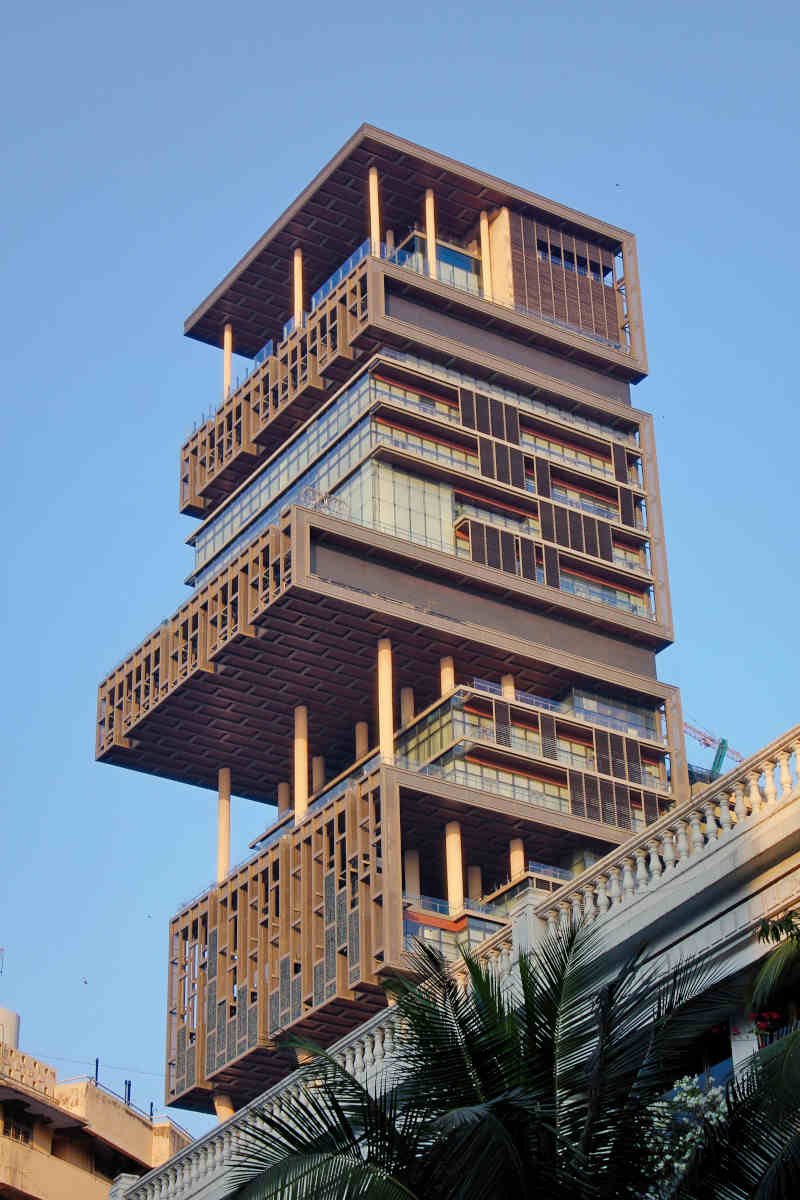 For lovers of statistics we say that the 27-storey high-rise house has 37,000 square meters of surface. And it includes several terraced gardens, three helipads and a garage for 168 cars. Also inside there is a 50-seat cinema hall, a temple, a health centre. And then again a swimming pool, a ballroom and even a snow room. All reachable with nine super-fast elevators.
To accomplish the skyscraper of the richest man in India (the second richest in Asia and the eighth in the world with a fortune of 95.7 billion dollars) it took three years.
Did you like this article? Follow DesignMag on Google News not to miss a trend!