The new model from PS5identified with the code CFI-1202, has reached the market bringing with it some variations with the transition to the new one 6nm production processwhich also involves some improvementsas noted by an analysis by Angstronomics.
As we have seen, the new model looks completely the same as the previous one from the outside, but one difference is represented by the lower weight.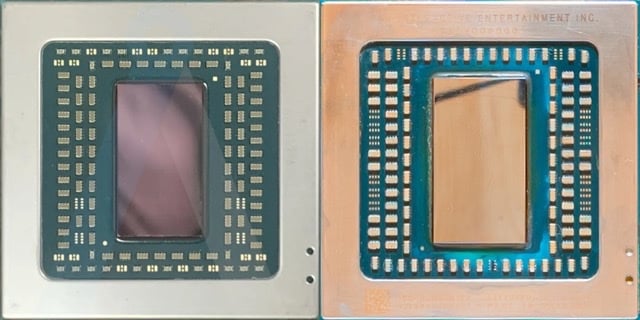 This derives from some variations applied to the internal composition of the hardware, as also revealed by a teardown carried out by Austin Evans in recent weeks.
These changes are largely due to the change in the production process: the CFI-1202 model contains a less bulky and lighter cooling system, derived precisely from a different need for cooling due to the new System on Chip central.
The base chip of the new PS5 is built by TSMC N6 and is codenamed "Oberon Plus", with an image of this being seen above, published by Angstronomics. Being a smaller die, this requires less energy absorption and consequently results in a less heatrequiring a less invasive cooling system.
Switching to the N6 manufacturing process increases transistor density by almost 20%, while also reducing the die size from 300mm square to less than 260mm square. From a console assembly standpoint, this also means that every wafer sent into production can produce 20% more chipsthus bringing a significant advantage also in terms of PS5 production pace.
This evolution of the production process, although it does not involve actual variations in the power of PS5, obviously, however, determines various advantages therefore, from reduction of consumption to that of the heatsink, up to an increase in the amount of PS5 produced from the same amount of material.