This January, the second season of the anthological series created by Sam Boyd, "Love Life", arrived on Netflix Italy. The series tells the story of love and the search for a soul mate without pity but exploiting a winning combination of idealism and sarcasm.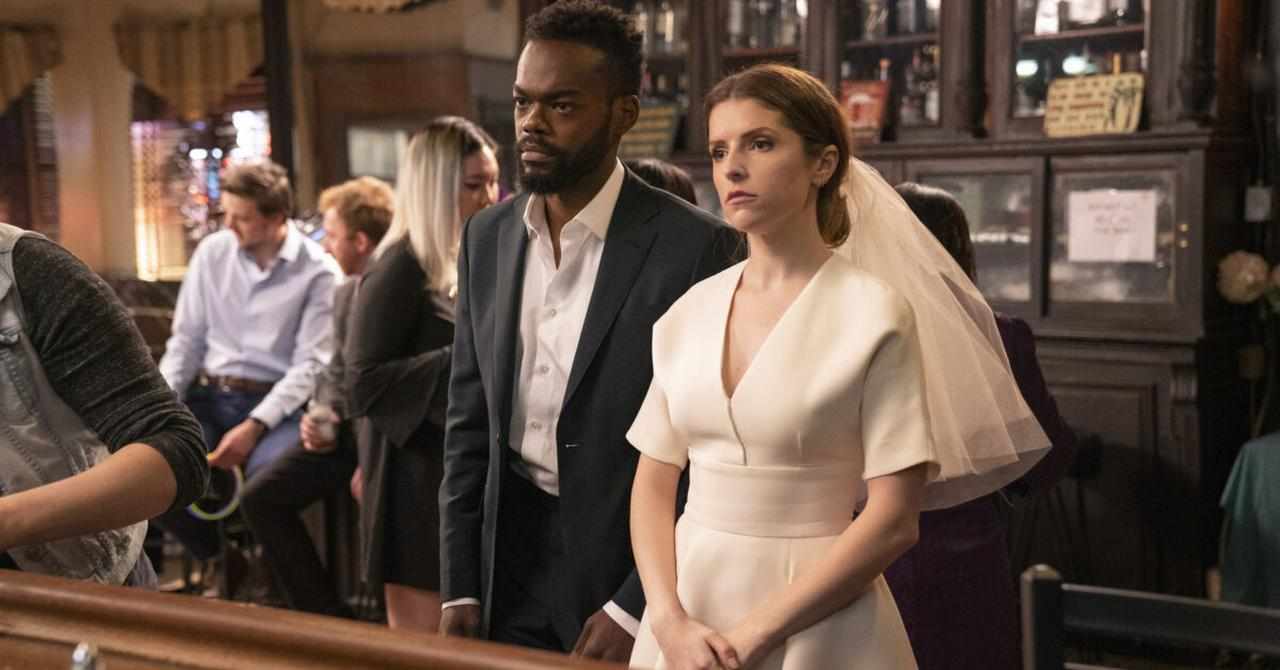 Streaming platforms are, as we know by now, quite saturated with films, series and any other audiovisual product. In a context so rich in proposals, a series now in its second season arrives on Netflix Italy. We are talking about "Love Life", created by Sam Boyd which in its original distribution in America is placed within the palimpsest of HBO Max.
"Love Life" also promises this season to deal with love and specifically the search for the right person with a delicate veil of irony, highlighting, however, the difficulties of the growth path avoiding a sugary narration and a patina of complacency.
Boyd's series has an anthological structure according to which each season has a different protagonist even if the common thread between the two parts that make up "Love Life" are connected by a wire thematic and stylistic conductor. Furthermore, the two main characters of both seasons only partially know each other like this Darbyprotagonist of the previous chapter, interpreted by Anna Kendrickappears in the new chapter only in a couple of episodes as a guest star.
This season the protagonist is Marcus Watkins (William Jackson Harper) an African-American publisher married about seven years to Emily with whom only apparently has a stable relationship. "Love Life" thus follows over the years the love journey of Marcus, a black man from American middle class, with a good education and belonging to the Millenial generation.
Our protagonist's routine is interrupted by the encounter with Mia Hines during the wedding of Darby, main character of the first season. Mia's fluency, intelligence and irony are immediately striking Marcus who begins to doubt some certainties gained over time both in the personal and professional spheres.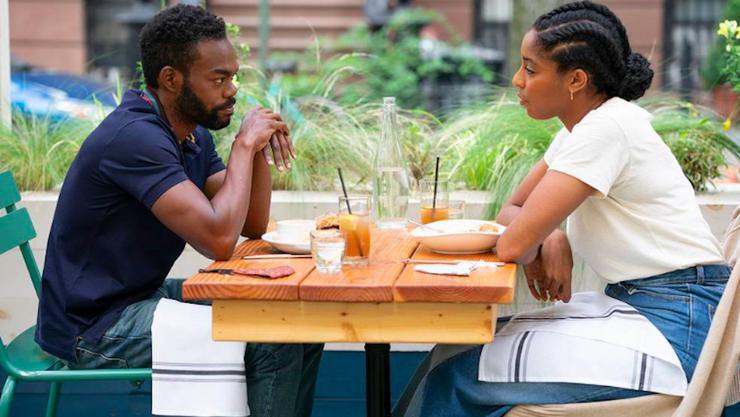 In fact, in the publishing house where he works, he finds it increasingly difficult to make room for an authentication voice of the "black" culture in an environment where white thought dominates on every front. Annoyed by the inability to appreciate his origins but at the same time increasingly aware of the formative detachment from the white people he associates with, Marcus is completely electrocuted from the attitude of Mia with whom he will become very close friends.
But Mia Hines is only the first piece of an unprecedented perception of his place in the world that will lead him to incredible awareness of what he really wants for himself. Mine will be the drop that will overflow the camel and the cause of final break with his wife Emily with which Marcus understands that he has always been satisfied.
In fact, the man tried to be what he is not throughout the relationship: a modern Barack Obama, progressive and quite cool to be among the whites. However, the truth is quite different: Marcus himself realizes that in love and at work he has often been a kind of trophy to show to others, clear proof of a vaunted principle of inclusiveness without, however, any foundation of concreteness.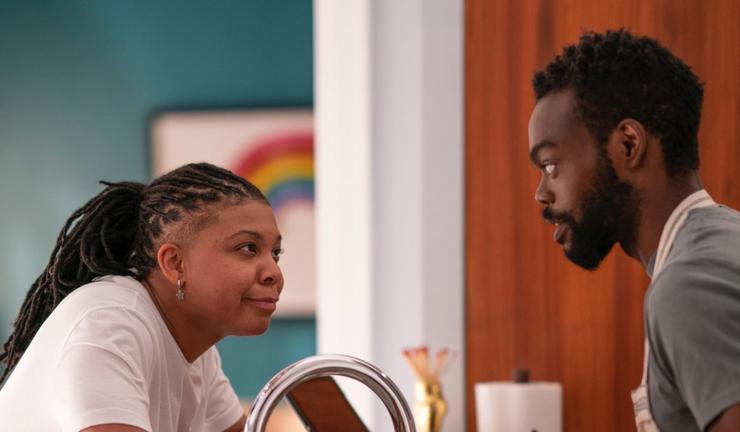 Marcus' path
Marcus' journey to maturity, however, passes through a series of stages that are not at all simple. After the divorce, Marcus begins a descent towards the ravines of his fragility as he continues to questioning his masculinity and his complex relationship with the opposite sex.
Marcus, in fact, will meet a series of women with whom he will establish very different relationships but who for better or for worse will help him understand more what he really wants. The story of the life of Marcus in "Love Life"therefore, is never an end in itself but gently communicates the insecurities and goals of a man full of emotional facets.
Actually this season of "Love Life", the narration seems to become more mature and articulated as the series brings into play a series of social dynamics beyond the classic ones of a loving nature. For this reason, it is impossible to ignore the search for the right person from the our social background when current events, politics and conventions mix with feelings and emotions.
The winning key to "Love Life" once again seems to be the voiceover that puts Marcus' adventures and misadventures into perspective. This presents itself both as omniscient entity for viewers both like a sort of comfort for our protagonist who will most likely find his own personal path.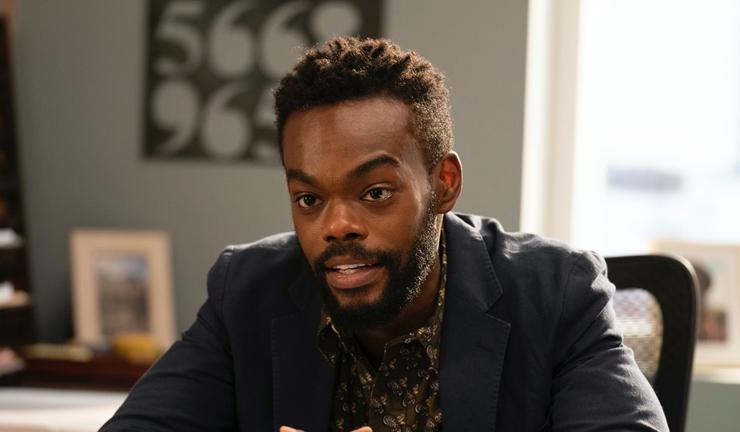 A name, therefore, for Marcus resonates over the years that crystallizes between his sentimental and physical experiences: that of Mia.
In fact, he will embark on an important relationship with the girl more than once. If initially even Mia herself will have to deal with a complicated family past that causes her to sabotage any kind of happiness, later the girl will conquer a maturity that is not at all obvious but that it will bring her closer to the love of her life, Marcus.
The beauty of finding each other: "Love Life" is not just a romantic comedy
Ultimately, indeed Mia and Marcus find the right key to build a life and a family together. The couple, after overcoming obstacles individually, recover thelost love seeing on the horizon new ways to support each other.
Even in his work Marcus has restored his identity by reinventing himself in the role of a writer that is more risky but decidedly more stimulating and in line with his fresh approach to reality.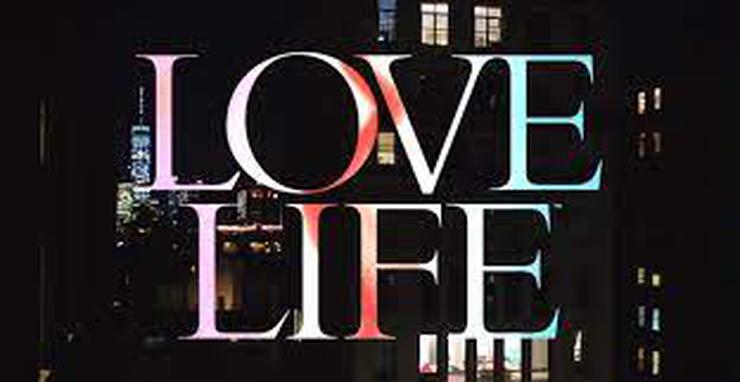 The series created by Sam Boyd, ultimately, it is a more than pleasant and flowing product which however hides a veil of denunciation and social investigation. Finding the so-called soul mate is a complex undertaking to say the least, but doing it in a faceless world to individualism and appearance is an even more difficult operation.
Juggling reality's tripping and doing it with empathy and self-irony is, perhaps, the right way to deal the storms of existence. "Love Life", in its typical lightness of romantic comedytherefore, teaches us that at the end of the day before finding someone who truly loves us it is good, in the simplest of rhetorical concepts, simply to learn to love ourselves.