"The Suicide Squaid – Suicide Mission", is an irreverent action movie based on DC characters which sees the Suicide Squad grapple with a new life-threatening adventure. The film premieres on Sky Cinema Uno on Monday 25 April at 9.15 pm, also available on demand and streaming on NOW.
The long-awaited Blockbuster arrives on Sky Cinema Uno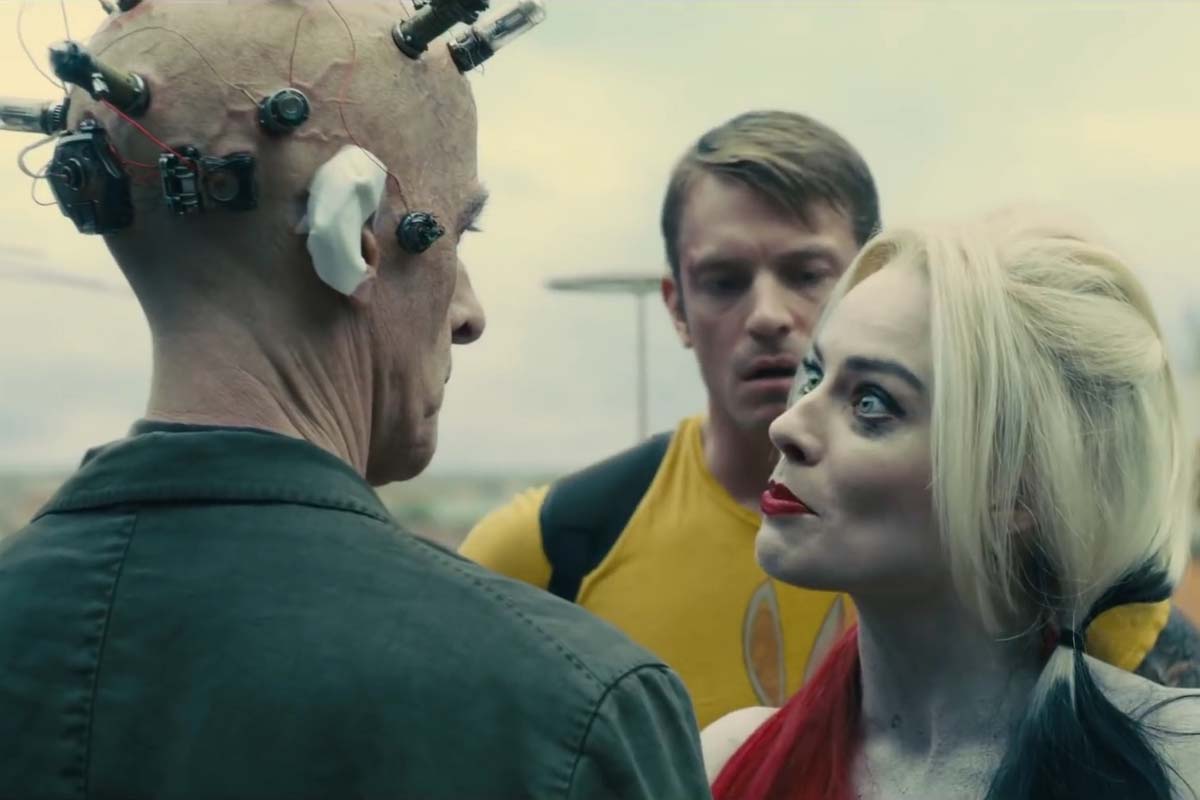 James Gunn's film with Margot Robbie, Idris Elba John Cena and Viola Davis, comes in first TV on Monday 25 April at 9.15 pm on Sky Cinema Uno and Sky Cinema 4K (and at 9.45 pm also on Sky Cinema Collection – Heroes), streaming on NOW and available on demand, also in 4K quality.
In this irreverent DC character-based blockbuster, writer and director James Gunn ("Guardians of the Galaxy") leads an impressive ensemble cast, starring Margot Robbie ("Birds of Prey", "Bombshell – The Voice of the Scandal"), Idris Elba ("Avengers: Infinity War"), Viola Davis ("Ma Rainey's Black Bottom", "Suicide Squad"), John Cena (Peacemaker "," Bumblebee "), who give life to a new superhero action adventure. degenerates of the DC.
The film is also part of the SKY CINEMA COLLECTION – HEROES, which from Saturday 23 April to Friday 6 May will light up on the Sky Cinema Collection, with over 60 titles featuring all the most beloved heroes. Among the other films that belong to the DC universe are not to be missed: "Wonder Woman 1984", "Aquaman", "Justice League" and "Shazam!". Among those belonging to the Marvel world will be available "Venom: The Fury of Carnage" and two chapters dedicated to the giant humanoid with green skin: "Hulk" and "The Incredible Hulk". And still other titles such as "Dredd – The Judge of the Apocalypse", "Mazinger Z – Infinity", "Clash of the Titans", "Kick-Ass" and "Sucker Punch".
"The Suicide Squaid – Suicide Mission": the plot
Welcome to hell, that is, to Belle Reve, the prison with the highest death rate in the United States, where the worst supervillains are held, who will do everything to get out, also join the super secret and dark Task Force X. Today's task is to bring together a number of scammers, including Bloodsport, Peacemaker, Captain Boomerang, Ratcatcher 2, Savant, King Shark, Blackguard, Javelin and the most beloved psychopath of all, Harley Quinn.
Then, having heavily armed them, drop them (literally) on the remote island of Corto Maltese, full of enemies. Venturing into a jungle teeming with militant adversaries and guerilla forces, the Squad will be involved in a search and destruction mission, under the leadership of Colonel Rick Flag on the ground … and the directives of Amanda Waller's government tech experts in the ears, who they follow their every move. And as always, with every false move they risk death (at the hands of their opponents, a teammate or Waller herself). To bet on, the best bet is against them – against all of them.
Happy viewing everyone!
Maria Grazia Bosu