our world No. 1 national women's volleyball team; In the 4th match of the 2023 CEV Women's European Volleyball Championship in Group C, they defeated Greece 3–0 and placed 4 out of 4. The Sultans of the Nets, under the management of Daniele Santarelli, secured promotion to the round of 16 following this result.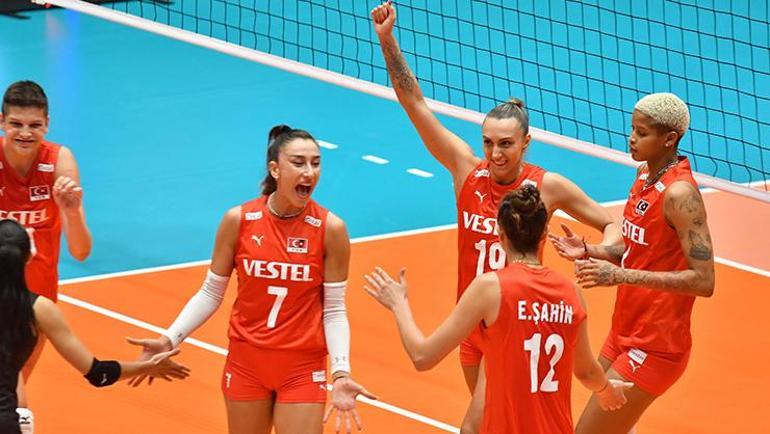 TVF President Mehmet Akif Ustundag, Former Consul General of Düsseldorf Aysegul Gokcen Karaslan, CEO of AXA Insurance and TVF Board Member Yavuz Alken, TVF Health and Anti-Doping Board President Prof. Dr. Ufuk Demircilik also observed. Our citizens living in Germany and coming from neighboring countries did not leave their citizens alone.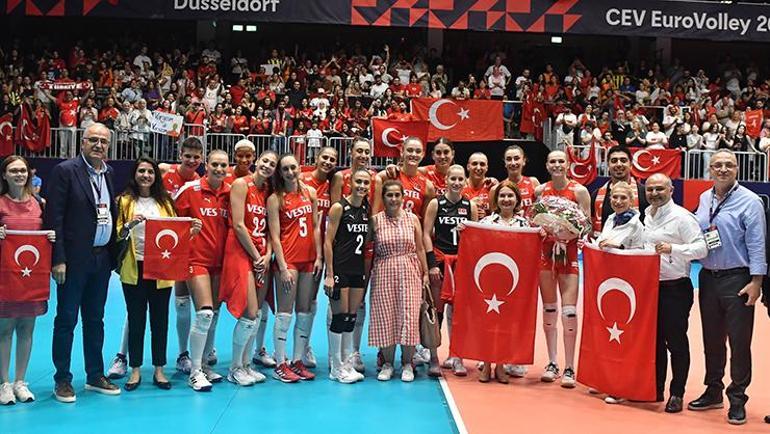 After the match, Aysegul Gokcen Karaslan, former Consul General of Düsseldorf, congratulated the Sultans of the net and presented flowers.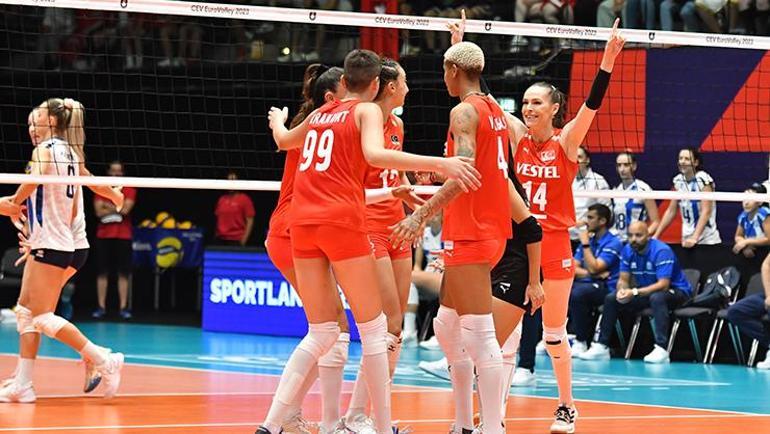 In the fifth and last game of the group, our national team will face Germany tonight at 21.00. The match will be telecast live on TRT Spor.
Meeting Room: castello
Ref: Blaise MerkelJepter Szabo
Turkish: Hande, Aida, Elif, Ebrar, Asli, Vargas, Simge (L) (Ayka, Ilkin)
Greece: Lamprousi, Constantinidou, Strantzali, Kalantantze, Anthouli, Nicologiani, Arttakianou (L) (Tontai, Spanou, Baka, Xanthopoulou, Tsitsigiani)
set: 26-24, 25-16, 28-26
Duration: 1 hour 24 minutes (29′, 23′,32′)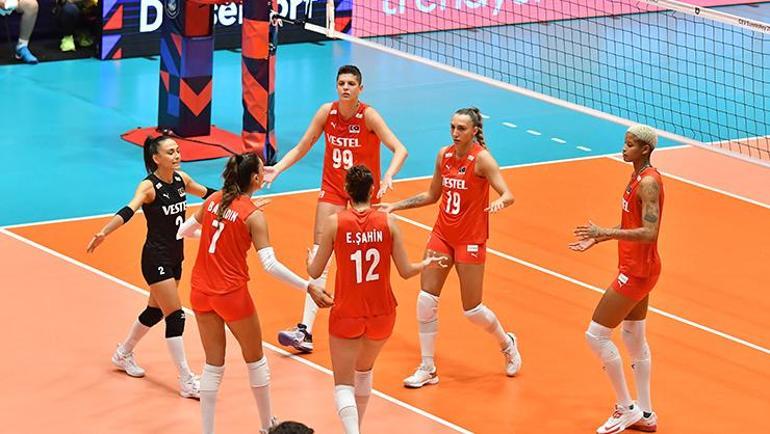 The match schedule of the Sultans of the Net in the European Championship is as follows:
18 August 2023
turkeys 3-0 Sweden
20 August 2023
turkeys 3-0 Azerbaijan
21 August 2023
18.00 Turkey 3-1 Czech Republic
23 August 2023
18.00 Turkey 3-0 Greece
24 August 2023
21.00 Turkey-Germany (TRT Spor)