Story
The Valencian Museum of Ethnology, Awarded as European Museum of the Year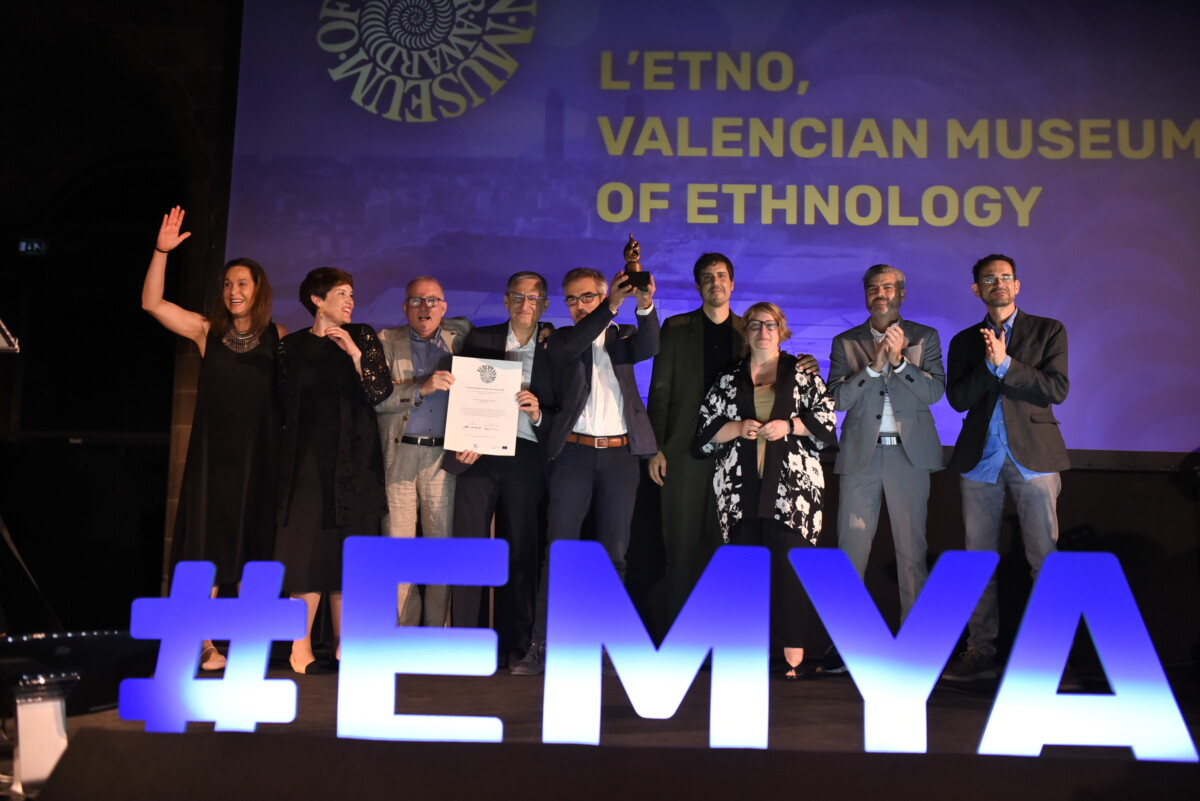 After three days of talks, debates, presentations, workshops and city tours, the EMYA Museum Conference ends with the announcement of the six museums that have won the most prestigious museum awards in Europe. L'ETNO Valencian Museum of Ethnographyand Hernani's Chilida Leku has won two main prizes.
The EMYA conference was held in the Saló del Tinel of the MUHBA (Barcelona History Museum), which for three days welcomed around 300 registered participants from 33 museums in 18 European countries. Any type of museum that meets one of three conditions may be entered for the awards: that it is a new museum, opened within the last three years, or that it is an established museum that has The organization has been refurbished and has completed a substantial program of modernization and expansion of its buildings and galleries.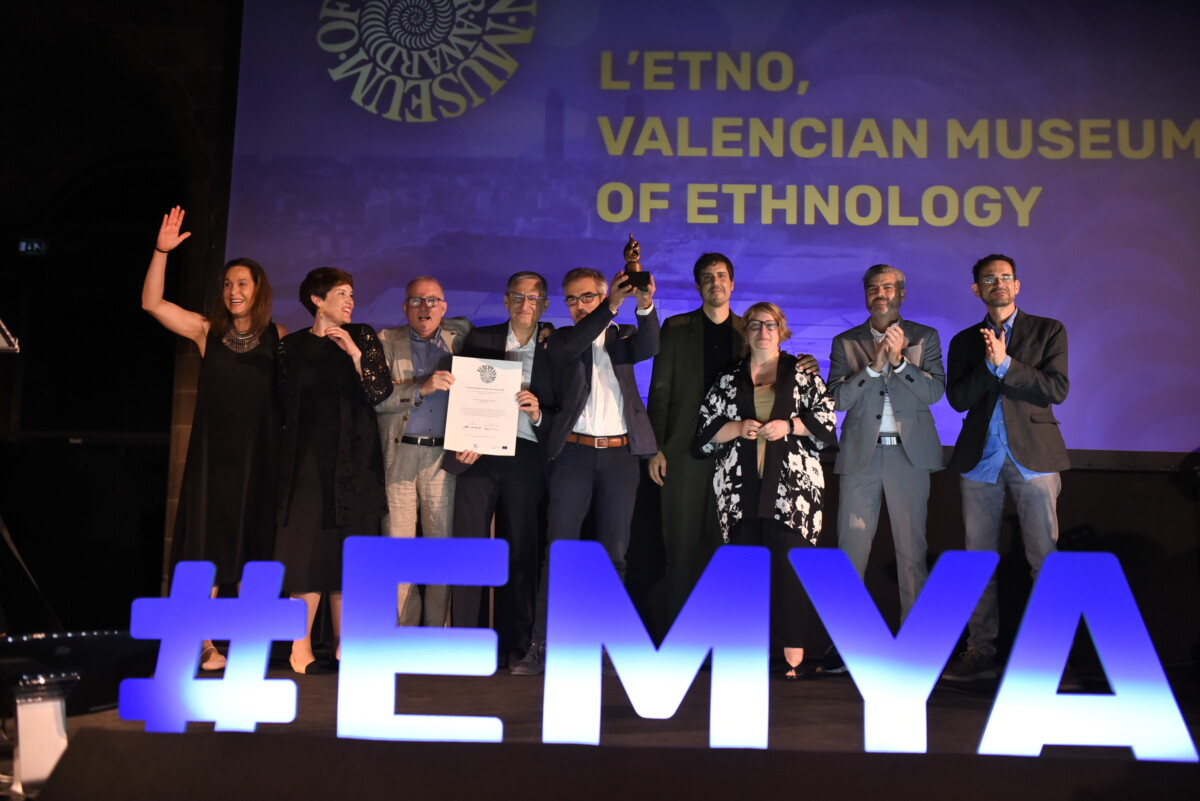 This is the list of awards for the 2023 edition:
He Emmy Award ,European Museum of the Year Award) is done for L'ETNO, Valencian Museum of Ethnology, because "it operates with a solid ethical foundation and a passionate commitment to achieving positive change in the region. He bravely confronts the past to navigate an uncertain future. The museum values ​​open and inclusive dialogue and strives to provide universal access to visitors. By sharing and discussing hidden stories, the museum seeks to respect the right of local communities to understand the past and acknowledge their traumatic experiences."
The EMYA Prize is one of the most prestigious in the world of museums, and has been won by centers such as the Museum of the Mind (Haarlem, Netherlands, 2022), the Museum of the History of Polish Jews (Warsaw,) among other editions. Poland, 2016), Design Museum (London, United Kingdom, 2018), Museum of Innocence (Istanbul, Turkey, 2014), National Museum of Denmark (Copenhagen, Denmark, 1994), Guggenheim in Bilbao (2000), MARQ – Alicante Provincial Museum of Archeology (2004), CosmoCaixa (Barcelona, ​​2006) or the Museum of the Medina Azahara in Córdoba (2012).
He Museum of Portimao Award for Welcoming, Inclusion and Belonging Celebrates an environment of friendly inclusion, where all elements of the museum, its physical environment, its human attributes, its exhibitions and public events, all contribute to making everyone valued, respected and a part of the museum.
The museum that won this award, Chillida Leku, is an art museum with an active social agenda. The museum is dedicated to both the artist's work and his core values ​​related to human rights, social justice, music and philosophy. A true rendezvous dedicated to bringing people together, it offers a wide range of programs and activities that harness multi-sensory and multi-creative expression to foster dialogue and tolerance.
He council of europe award It is awarded to a museum that has built bridges between cultures in order to uphold human rights and democratic citizenship, broaden knowledge and understanding of contemporary social issues, and promote cultural dialogue or overcome social and political boundaries. made a significant contribution to The prize aims to highlight Europe's diverse cultural heritage and the dialogue between local and European identity.
Selected by the Committee on Culture of the Parliamentary Assembly of the Council of Europe (PACE) on December 5, 2022 and presented at a special ceremony on April 25, 2023 at the Palace of Europe in Strasbourg. Copenhagen Workers' Museum (Denmark), an institution and museum that combines the history of its emblematic building and the history of the Danish labor movement with current concerns about how labor culture can become more relevant to society. Through a variety of programs and activities, the museum contributes to visitors' knowledge and understanding of contemporary social issues and ideas of democratic citizenship and supports current social and political activism.
He Kenneth Hudson Award for Institutional Courage and Professional Integrity It is awarded by the Board of Directors of the European Museum Forum to a museum, group or individual, not necessarily an EMYA candidate, to celebrate courageous, sometimes controversial museum practices that challenge and broaden common perceptions. Let's make About the role and responsibilities of museums in the society.
Rooted and anchored in the experience of a particular person and a particular cultural minority group, the museum which received the Kenneth Hudson Award this year, 23.5 Site of Hunt Dink Memory, from Türkiye, communicates that human rights are indivisible and universal. It illuminates the past while working for the future, fosters empathy and mutual understanding, contributes to social change and democratization.
He Ciletto Award for Community Engagement and Participation Celebrates an intense, ongoing and empowering engagement between a museum and its stakeholders, placing the museum at the center of its communities as a point of orientation and reference, whether local, national, global or otherwise defined .
He Otar Lordkipanidze Vani Archaeological Museum of the National Museum of Georgia A community driven museum with a powerful force in raising awareness about important issues related to society, culture and education. Through its projects and volunteer programs, it actively engages the local community in the protection, conservation and revitalization of the city's archaeological site. It also offers a range of community programs that prioritize the participation of young people and disadvantaged groups. By embracing inclusion and diversity, the museum "creates a welcoming space that fosters dialogue and encourages visitors to connect with the city's rich cultural heritage."
He Maywart Museum Award for Environmental Sustainability It is awarded to a museum that reflects and addresses issues of sustainability and environmental health in its collections, documentation, exhibitions and public programming, as well as in the management of its own social, financial and material resources. Shows exceptional commitment.
In this Swiss Museum of Agriculture, Visitors engage with their local community through a variety of fun and learning activities that illuminate the journey of food from farm to table. By exploring the resources needed to grow food and the impact of food waste, visitors gain a deeper understanding of our relationship with the environment. As a central regional hub, the museum connects local producers, farm workers and businesses to create meaningful links that allow citizens to understand the complexities of food production and the key players involved.
In addition to these main awards, EMYA gives special mention to museums that have developed a new and innovative approach to specific aspects of their public service and from which other European museums can learn. There are six special mentions this year:
first special mention goes to Thackeray Medical Museum, from the United Kingdom, a museum that serves not only as a learning space to explore past health care practices and medical heritage, but as a transformative force to bring together people from diverse backgrounds also works. Located in one of the most disadvantaged areas in terms of business, education and housing, it takes proactive steps to engage with disadvantaged communities, seeking ways to build meaningful relationships and promote social cohesion.
Next special mention goes to Illya Chavchavadze Literary Memorial Museum in Tbilisi, Georgia, a museum that honors one of the most prominent national figures of the 19th century, whose works are celebrated as symbols of national freedom, liberation, and progress. In the spirit of this heritage, the museum invites its visitors to reflect on historical struggles and be inspired by them to meet the contemporary challenges of society.
also gets special mention Graz Museum Schlossberg, an archaeological museum that serves as an important component of the city's identity, offers visitors the opportunity to reflect on its cultural history, natural science and archeology from a multi-perspective and interdisciplinary museum perspective. Their efforts to ensure full access for all visitors including dedicated public transport links, underground walkways, and tactile models and reliefs of the city are commendable.
He Felixsart Museum Belgium gets another special mention because it's a community museum that breaks down barriers between arts, cultures, and languages. It provides ways for people to build community across diversity by creating opportunities to come together, build, repair and reclaim a shared space of belonging. FeliXart serves as a platform for the museum to foster connection and foster a sense of community among its visitors.
fifth special mention Payrne Abbey Church, in Switzerland, a museum housed in a masterpiece of Romanesque architecture and construction techniques of its time. The museum provides its visitors a sensory, vibrant and emotional experience of the past and the people who lived there. Through an innovative approach of using short and sometimes humorous stories told by individuals involved in the exhibits, it successfully reveals the complex history of the millennium building.
Last Special Citation Goes To Boijmans Van Beuningen Reservoir, from the Netherlands, a museum committed to promoting openness, accessibility and transparency through its innovative approach and efforts to make its collections accessible to the public. In doing so, it challenges the traditional notion of an art museum and its intended audience. Visitors can experience its art collections, conservation practices and the city's concept of open storage in a whole new way.