Zlatan Ibrahimovic in Milan, as is well known, he found his human and sporting dimension. However, several times, especially during the period of the pandemic, he suffered from the lack of a family. This year things will change with the whole family in tow and the children Maximilian and Vincent who will play in the Rossoneri youth teams.
Milan, Ibrahimovic works on recovery
Meanwhile, Zlatan Ibrahimovic, after the post-championship operation and the holidays, is back in Milanello where he met the latest arrival Charles De Ketelaere. The Swedish striker will train these days with the rest of the team and from the bench, in an area reserved for members, he will be present for the exodus on Saturday against Udinese. He will then complete an assisted therapy cycle, as Gazzetta dello Sport explains, with the staff. THEhis return is not expected no earlier than 2023but in the meantime Ibra is making plans for the future.
Ibra says enough about distance: family in Milan
Some time ago, in an interview he had told of suffering a lot from the distant family with his partner and children in Sweden. But now things will change. Ibra promises eternal love to the city that welcomed him and gave him as a gift the last Scudetto. The children of the Swede and his partner Helena will move in the Lombard capital. 15-year-old Maximilian and 13-year-old Vincent will train at Vismara and enter the club's youth academy. The oldest has already been noticed at home and made several auditions – the future at home Ibrahimovic is rosy.
Ibrahimovic the future is in Milan
The Swedish striker has signed the new contract after a long negotiation in July. One year until 2023 with a profit of one million. They have been inserted however the various bonuses based on performance. The money, however, in this case they have not conditioned his choice. Ibrahimovic wants Milan and wants to close another year by improving his numbers. For him 159 appearances in the Rossoneri shirt and 92 goals.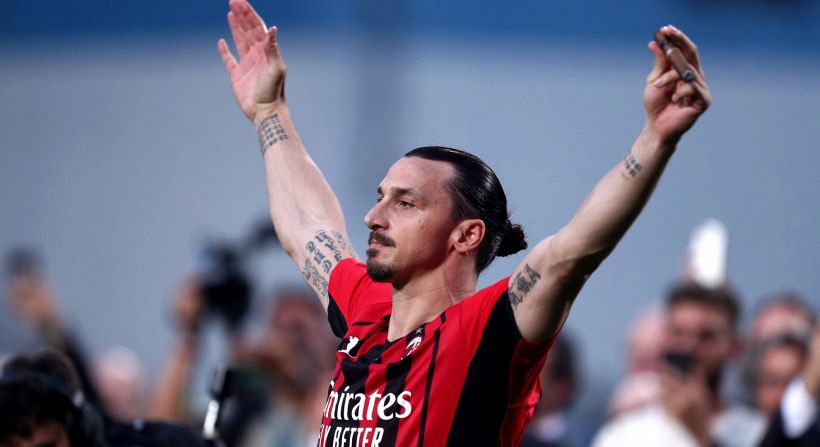 Source: Getty Images