A tragic incident took place on the pitch in San Marcos, Guatemala. During training, one of the players began to complain of breathing problems. He lost consciousness shortly after. Neither the rapid cardiopulmonary resuscitation undertaken, nor the intervention of doctors at the Hospital de Especialidades had any effect.
See the video: "Difficult to Recognize Heart Attack Symptoms"
1. Marcos Menaldo fainted on the field
ESPN television reported on Tuesday that 25-year-old Guatemalan Marcos Menaldo died of heart attack during training to prepare players to start the new season.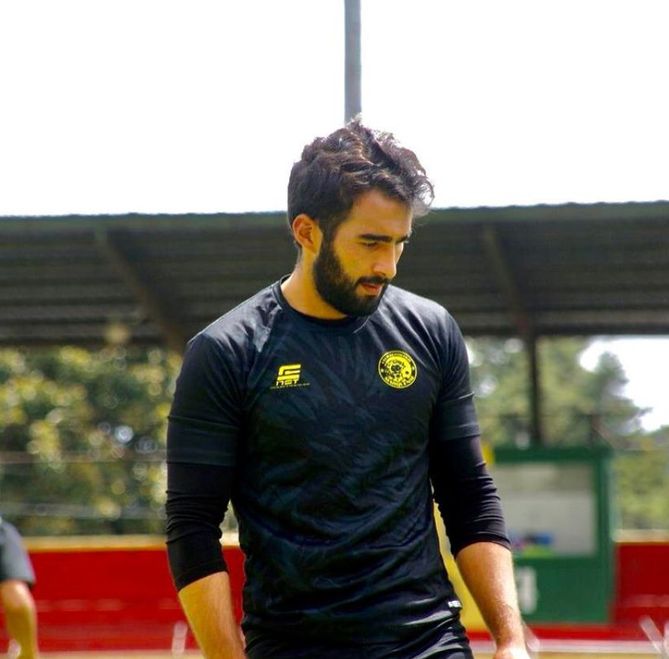 – The team, the club, the fans and the whole city mourn your passing – the club wrote on social media. – A young, dynamic and cheerful man, and something like this happens to him. It's shocking because you are losing not only a player, you are losing a friend, 'said club president Hernan Maldonado in an interview with ESPN.
Defender of Deportivo Marquense he collapsed in the turf around 11am on Monday, January 3. At the San Marcos pitch, he was given first aid and then transferred to hospital. Despite the quick reaction could not be saved a young player who celebrated his 25th birthday just a month earlier.
This is not the only death of a young footballer as a result of a heart attack – the same happened before Christmas, when Croatian footballer Marin Cacić died. In his case, too, quick medical intervention was unsuccessful.
Even earlier, it was loud because of Christian Eriksen, who suddenly fell to the pitch during the first match of the Euro 2020 group stage. The young footballer managed to survive.
2. Soccer players and heart attack
– Most often, such tragedies occur among footballersand secondly, there are only endurance athletes such as marathon runners, ultramarathon runners and triathletes – says prof. Maciej Karcz, a sports cardiologist.
Young, healthy and athletic. How is it possible that they suffer from heart disease and a heart attack?
– Sport, including professional sport, generally prolongs life and improves its quality. This has been proven in many studies. Whereas the paradox of sport is that the moment of effort itself is the moment of increased risk, i.e. someone who is a footballer and trains has a chance for a longer life, but when he plays a match, he has his 90 minutes of increased risk – adds the expert.
3. Heart attack – symptoms
We speak of a heart attack when the blood supply to the heart muscle is blocked. If circulation is not restored within a short period of time, hypoxia it can lead to permanent heart damage and even necrosis.
A common cause of heart attacks is, among others coronary heart disease, but also microangiopathy. This disease affects small blood vessels and can be a consequence of, for example, diabetes mellitus.
And what are they symptoms of a heart attack?
chest pain – it can be mild, gradually increasing or acute, sudden and overwhelming,
upper body pain and discomfort – e.g. in the arms, back, neck, but also stomach pain,
problems with breathing, shortness of breath,
dizziness,
swoon,
nausea or vomiting
cold sweats.
The symptoms of a heart attack can vary from mild, not very characteristic, to severe and typical. Sometimes a heart attack occurs asymptomatic.
However, it always poses a threat to the health and life of the patient.
Do you have a news, photo or video? Send us via czassie.wp.pl
Recommended by our experts
Take advantage of medical services without queues. Make an appointment with a specialist with e-prescription and e-certificate or an examination at abcHealth Find a doctor.