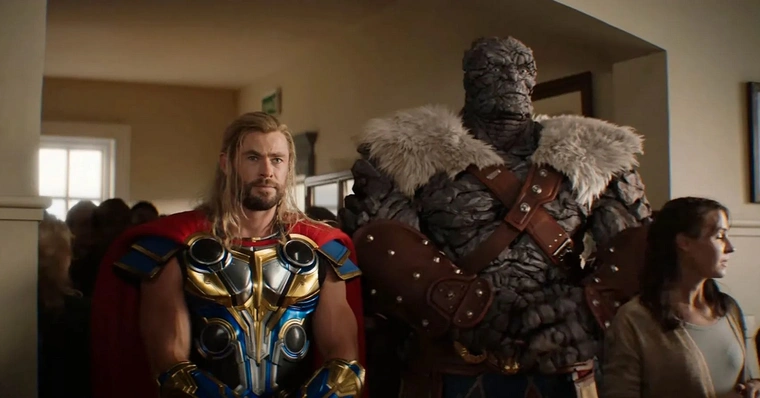 New MCU character is a reference to Dwayne Johnson.
In Thor: Love and Thunder fans of the Marvel Cinematic Universe have met the boyfriend of Korg, a Kronan named Dwayne with whom Thor's friend decides to have a baby by holding his hands over a volcano. Now, the film's director Taika Waititi, who also voices Korg, has confirmed that the character was a reference to the The Rock.
In a publication in twittera fan posted an old photo of Dwayne Johnson, The Rock, in the 90s. The photo has already become a meme on the internet and shows the former fighter wearing a fanny pack and a turtleneck, but this time on his face we have Dwayne from Thor: Love and Thunder.
In the image's caption, user @raichucopper said: "The fact that Korg's boyfriend is called Dwayne", to which taika gave one retweet saying: "It wasn't a coincidence, baby."
Check out the post below:
The reference to The Rock was quickly picked up by fans, after all, it is a being made of stones called Dwayne. In the film, however, the character is not played by the actor, but by Dave Cory, editor of Black Widow, Avengers: Endgame and Aquaman. But who knows in a sequel we won't see the Black Adam actor making a cameo at Marvel?
Thor: Love and Thunder is showing in cinemas.
Enjoy and also check: