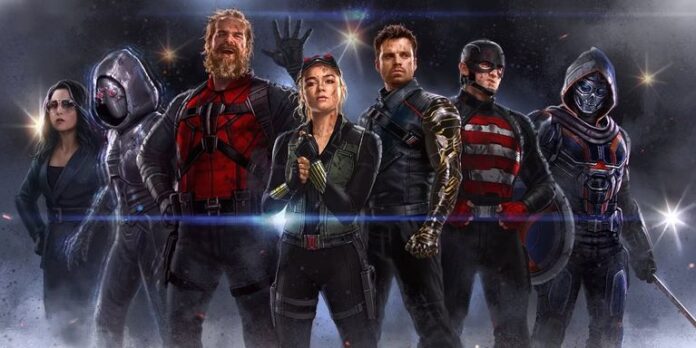 David Harbour defines i Thunderbolts the "losers" of the Marvel Cinematic Universe. The star of Stranger Things made his MCU debut in Black Widow of 2021 as Alexei Shostakov, aka Red Guardian, a Russian super soldier and father figure to Natasha Romanoff and Yelena Belova.
At the recent D23 Expo, the line-up for the upcoming film was revealed Thunderbolts of the MCU which, in addition to Red Guardian, also includes Bucky Barnes / Winter Soldier, Yelena, John Walker / US Agent, Antonia Dreykov / Taskmaster and Ava Starr / Ghost, all led by Countess Valentina Allegra de Fontaine.
During a recent appearance on ComicBook.com's Phase Zero Podcast promoting his new Christmas movie A violent and silent nightHarbor also took the time to discuss the Thunderbolts.
"We're like underdogs, which I like. We are the losers. I think it's funny to watch us screw it up. It's very funny, there is also a lot of pathos in this. There is a lot of drama in a group of people who keep screwing up their lives and because of character flaws keep messing things up. No one gives them the respect they give Captain America and Iron Man, very capable people. So there's a lot to draw from. I think there are many movies that are going to be fun. It has all this good action and good comedy from what has been described to me."
We remind you that Thunderbolts will be released in theaters on July 26, 2024. The film will be directed by Jake Schreier, and will star Florence Pugh, Hannah John Kamen, Sebastian Stan, David Harbour, Olga Kurylenko, Wyatt Russell, Julia Louis-Dreyfus the last big announcement Harrison Ford.