Silvio Berlusconi has become a grandfather again: the second child of Luigi Berlusconi and Federica Fumagalli, 17th granddaughter of the former premier was born
Posted on:
Field day for Silvio Berlusconi that of yesterday, Wednesday 26 October 2022: in addition to returning to the Senate for the vote of confidence al Meloni government, the former premier became a grandfather for the 17th time. The second child of Luigi and Federica Fumagalli. But how many are his grandchildren in total?
Luigi Berlusconi's second son was born
New staple in the Berlusconi house, already populated with children and grandchildren of the Cavalieri. According to what is reported exclusively by the site Whoopsee.it, yesterday morning the second son of Luigi Berlusconithe "youngest" of Silvio's children.
For the young couple they were three intense years: after the wedding in 2020 celebrated with a restricted ceremony in the basilica of Sant'Ambrogio, here is the first child born in July 2021.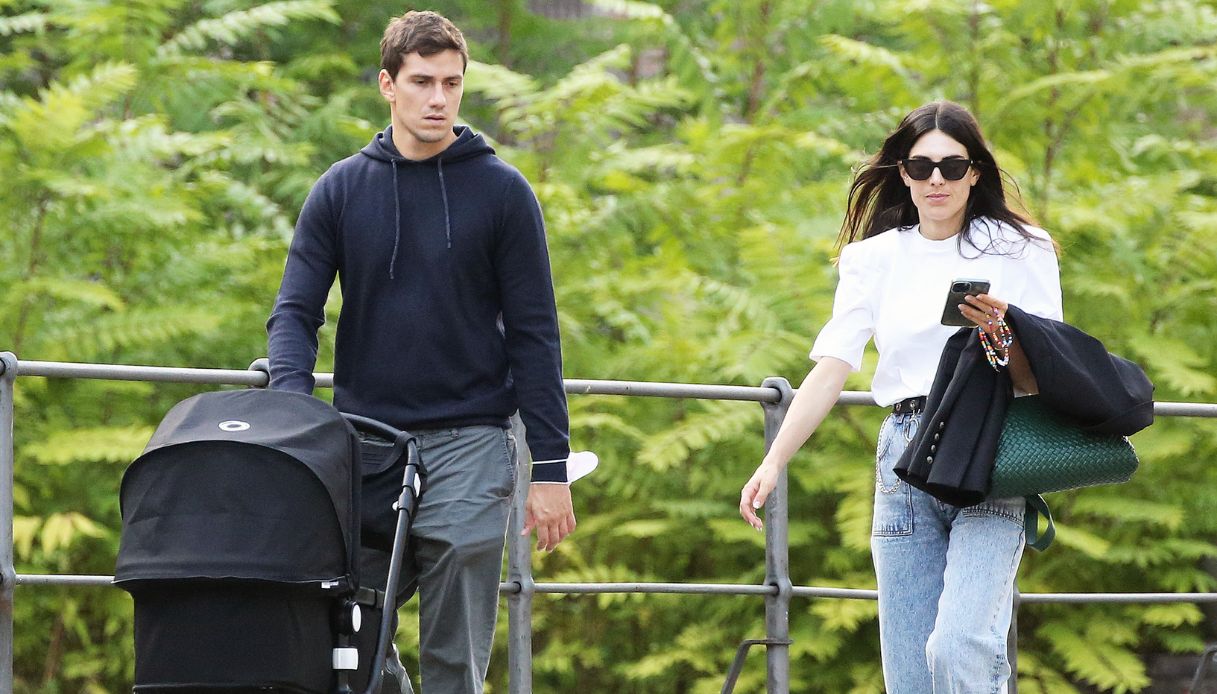 Luigi Berlusconi and Federica Fumagalli, walking with their first son Emanuele Silvio
According to the source, the new grandson of Silvio Berlusconi has been called Tommaso Fabio – and the middle name would be a tribute to the father of Federica Fumagalli.
Silvio Berlusconi's announcement to the Senate
The confirmation for the truth came a few hours later directly from the benches of Madama Palace: during the vote for Giorgia Meloni's confidence in the government, Berlusconi took the floor and announced the news in the family.
"Today I will not show off my eloquence because I have so many things to say and I have diligently written everything" began the former prime minister, before adding a more personal note.
"I am happy to be here, also because, three hours ago, I had my seventeenth grandchild. Hurray "she declared. For him, a joy after the recent troubled period and the controversy over the sentences above Vladimir Putin.
How many grandchildren does Silvio Berlusconi really have?
With the new arrival, the fruit of the love between Luigi and Federica Fumagalli, who met at the time of Bocconi University, Silvio Berlusconi now has enough grandchildren to form a football team (including reserves). There is, however, a bit of mystery about the total count.
According to what was declared by Berlusconi there are 17, but calculations in hand would be missing one. In summary, the former premier had five children: two from the marriage with Carla Elvira Lucia Dall'Oglio (Marina And Pier Silvio) and three from Veronica Lario (Barbara, Eleonora And Luigi).
From the eldest daughter Marina there were 2, from Pier Silvio 3 plus the first great-granddaughter born in April 2021. Add the 5 from Barbara, the 3 from Eleonora and now the 2 from Luigi. The total would therefore be 16: was it a slip of the tongue?