On Raiuno, the talent The Voice Senior, conducted by Antonella Clerici. On Canale 5, the variety show The record show, hosted by Gerry Scotti.
Tonight on TV on Saturday 20 August 2022. Up Raitrethe western film Once Upon a Time in the West with Claudia Cardinale and Henry Fonda. On Real Timethe docu-reality Lives on the edge.
Tonight on TV Saturday 20 August 2022, Rai
On Raiunoat 21.25, the talent The Voice Senior. Among the 60 singers selected in the Blind Audition phase, the four coaches (Loredana Bertè, Gigi D'Alessio, Clementine And Orietta Berti) have chosen the 24 talents who will perform tonight, in the semifinal of the competition conducted by Antonella Clerici. Only 12 will enter the grand final.
On Raidueat 21.00, Athletics: European Championships. The story of the Munich European Championships continues in prime time. Among the athletics finals scheduled for this evening, men's pole vault, women's 800 meters, women's javelin throw, men's 4 × 400 relay, women's 4 × 400 relay, women's 3000 steeplechase.
On Rai 5at 9.15 pm, prose evening: The bridge. What is the human cost of great works, real or hypothetical, such as a possible bridge over the Strait of Messina? Alessandro Preziosi he asks himself in this intense monologue, accompanied by Stefano Di Battista Jazz Quartet.
Mediaset, Real Time programs
On Channel 5at 21.20, the variety The record show. Walter Zenga is the sports guest of the final episode. The former Inter and National goalkeeper holds the record for the longest time without conceding a goal in a World Cup: 518 minutes. In the studio there is also Iva Zanicchi: to you the task of delivering to Gerry Scotti a very valuable recognition.
On Real Timeinstead, at 21.25, the docu-reality Lives on the edge. Paul he has come to weigh about 300 kilos and his girlfriend is convinced that the man's situation is hopelessly degenerating. Paulmeanwhile, fears that his relationship may end soon after the checkup in Houston.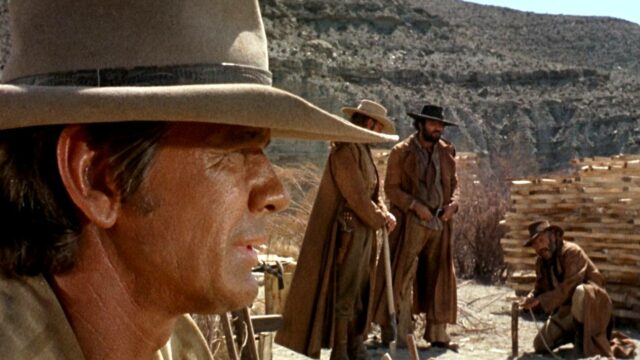 The films tonight on Saturday 20 August 2022
On Raitreat 8.30 pm, the 1968 western film, by Sergio Leone, Once Upon a Time in the Westwith Henry Fonda, Claudia Cardinale. Jill McBain (Claudia Cardinale) is the widow of a landowner killed by the bandit Frank (Henry Fonda) on behalf of a fixer. She too is in danger, but a mestizo comes to her aid who calls himself Harmonica (Charles Bronson) and has an account pending with Frank.
On Rai 4at 9.20 pm, the 2014 action film, by Antoine Fuqua, The equalizer – The avengerwith Denzel Washington. Former CIA agent Robert McCall retired in solitude. When he meets Alina, a young Russian prostitute who is being bullied by her pimp, he decides to give her a hand.
On Tv8at 9.30 pm, the 1994 drama film, by Edward Zwick, Wind of passionswith Brad Pitt, Anthony Hopkins. Montana, United States. Colonel Ludlow lives on a ranch with his sons Tristan, Alfred and Samuel. Their lives are turned upside down by the arrival of Susannah, the latter's girlfriend.
Tonight on TV on Saturday 20 August 2022movies on Sky
On Sky Cinema Oneat 9.15 pm, the comedy film of 2009, by Nancy Meyers, It's complicatedwith Meryl Streep, Alec Baldwin. Divorced for 10 years and with adult children, Jane and Jake reunite. He, struggling with a new and young wife, does everything to win back Jane, who has a new suitor.
On Sky Cinema Dueinstead, at 9.15 pm, the drama film of 2021, by Edgar Wright, Last night a Sohowith Thomasin McKenzie. Eloise, a lover of 60s fashion and music, mysteriously manages to relive that decade between reality and dream. But in those days London was not a quiet place.
On Sky Cinema Familyat 21.00, the fantastic film of 2014, by Robert Connolly, Paper Planes – At the edge of heavenwith Ed Oxenbould. Little Dylan has a passion for flying and participates in the world paper plane championships that take place in Japan. This will help him to re-establish a bond with his father.
On Sky Cinema Suspensefinally, at 9.00 pm, the 1976 thriller film, by George Pan Cosmatos, Cassandra Crossingwith Richard Harris, Sophia Loren. During a failed attack on the WHO headquarters, two terrorists are infected by a mysterious virus and take refuge on a train. Take a great manhunt.