On Rai 1 aired the last appointment of Porta a Porta Speciale. On Canale 5 the second episode of the GF Vip with Alfonso Signorini.
Tonight on TV Thursday 22 September 2022. Su Rai 2 the show airs Crimes in paradise. On La7 Corrado Formigli leads a new episode of A clean sweep.
Tonight on TV on Thursday September 22 2022Rai programming
Rai 1, at 9:30 pm, air, Door to Door Special Policies. Bruno Vespa a few days before the vote he takes stock of what has happened in the last week of the election campaign. Space then to the protagonists and the points of view of the coalitions.
On Rai 2, at 9.15 pm, it airs the last appointment of Nudi per la Vita with Mara Maionchi. Corinne Clery, Alessandra Mussolini, Brenda Lodigiani, Elisabetta Gregoraci, Maddalena Corvaglia and Valeria Graci they face the last rehearsals and then perform at the Franco Parenti Theater in Milan for the grand finale.
Rai 3, at 21.25, broadcasts the comedy film of 2019, Criminals like us with Luis Brandoni. Argentina. 2001. Fermin and a group of friends set aside a large sum of money to be able to found an agricultural cooperative. But when they discover that they have been scammed by the bank manager, they ponder revenge.
Tonight on TV on Thursday September 22 2022Programs, Mediaset films
On Network 4at 21.20, goes on the air Obverse and Reverse. Paolo Del Debbio deals with the last days of the electoral campaign but also with the discontent of citizens struggling with the rise in the cost of basic necessities and bills. Space also for Russia and with the conflict against Ukraine. Host of the episode Silvio Berlusconi.
Channel 5at 21.25, broadcasts the second episode of GF Vip. Alfonso Signorini welcomes the last eight competitors who are ready to cross the Red Door. I'm Marco Bellavia, Giovanni Ciacci, Daniele del Moro, Edoardo Donnamaria, Sofia Giaele de Donà, Gegia, Wilma Goich and Carolina Marconi.
Italy 1at 21.25, airs Max Angioni – Miraculous. The show airs, recorded at Manzoni Theater in Milan, of the emerging comedian of Italia's Got Talent, Zelig, Le Iene and Lol2.
Tonight on TV, La7, Nine
La7at 21.25, A clean sweep. Corrado Formigli comments with guests in the studio and in connection with the most relevant issues in politics and economics. At the center the electoral campaign and the coalitions.
Nineat 9.25pm, airs the 2015 drama, Gli Last will be the last with Paola Cortellesi. The film tells the story of Luciana who is fired when she discovers she is expecting a child and a Venetian policeman who has been dishonorably transferred.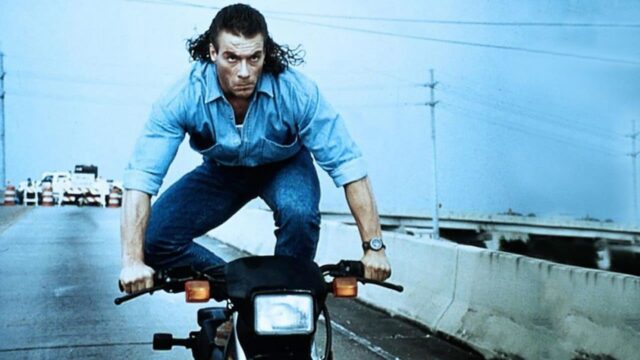 The movies on tonight Iris, Rai Movie, Italy 2
Irisat 21.00, airs the 1993 action movie, Without respite with Jean Claude Van Damme. Chance Boudreaux, sailor and martial arts expert accepts the assignment to help Natasha Binder, who is worried about the mysterious disappearance of her father.
Rai Movie, at 21.00, broadcast the comedy film of 2017, Almost enemies – the important thing is to be right with Daniel Auteuil. Neila's dream is to become a lawyer and for this reason she enrolled in a prestigious Parisian university. Here, however, she soon clashes with Professor Mazard.
Italy 2at 21.00, proposes the horror film of 2015, The Witch with Ralph Ineson. The preacher William has been kicked out of the community in which he lives. He decides to move with his wife and children near the forest. But soon they will begin to warn of sinister presences.
Tonight on TV on Thursday September 22 2022film broadcast on Sky
Sky Cinema Oneat 9.15 pm, broadcasts the comedy film of 1025, How I spoil your holidays with Ed Helms. Rusty chose to surprise his family. He plans to take his wife and two children to an amusement park in California. But nothing unfolds as he had foreseen.
Sky Cinema Due, at 9.15 pm, proposes the drama film of 2007, The unexpected guestor with Richard Jackins. Professor Walter, introverted and lonely, discovers that an immigrant couple has taken over their apartment. After the initial anger, Walter will begin to make friends with them and also rediscover the pleasure of living.
On Sky Cinema Family, at 9.15 pm, the 2016 drama film is scheduled, Fanny's Journey with Léonie Souchaud. As the Nazis occupy France, 13-year-old Fanny is sent to a colony in the mountains, looking for a hiding place as a Jew. Here she knows some peers with whom she plans the escape.
On Sky Cinema Action, at 21.00, the 2007 action movie airs, John Rambo with Sylvester Stallone. The former Marine Rambo has long since moved to Thailand where he has started a new life. One day the members of a humanitarian mission ask for his help to be able to reach Burma. At first reluctant, he will eventually change his mind.
Sky Cinema Suspance, finally, at 9.00 pm, he proposes the action film of 2011, 40 carats with Sam Worthington. Former cop Nick Cassidy was arrested and jailed for a crime he never actually committed. When he manages to escape from the penitentiary he reaches the top of a skyscraper to shout his innocence but unexpected events happen.