On Raiuno, the comedy film Once upon a time… in Montecarlo, with Rayane Bensetti. On Rete 4, Dynasties II – The adventure of life.
Tonight on TV Tuesday 28 June 2022. Up Raitrecurrent events with Red threadprogram led by Giorgio Zanchini And Roberta Rei. On Italy 1the musical program Love Miwith Fedez And J-Ax.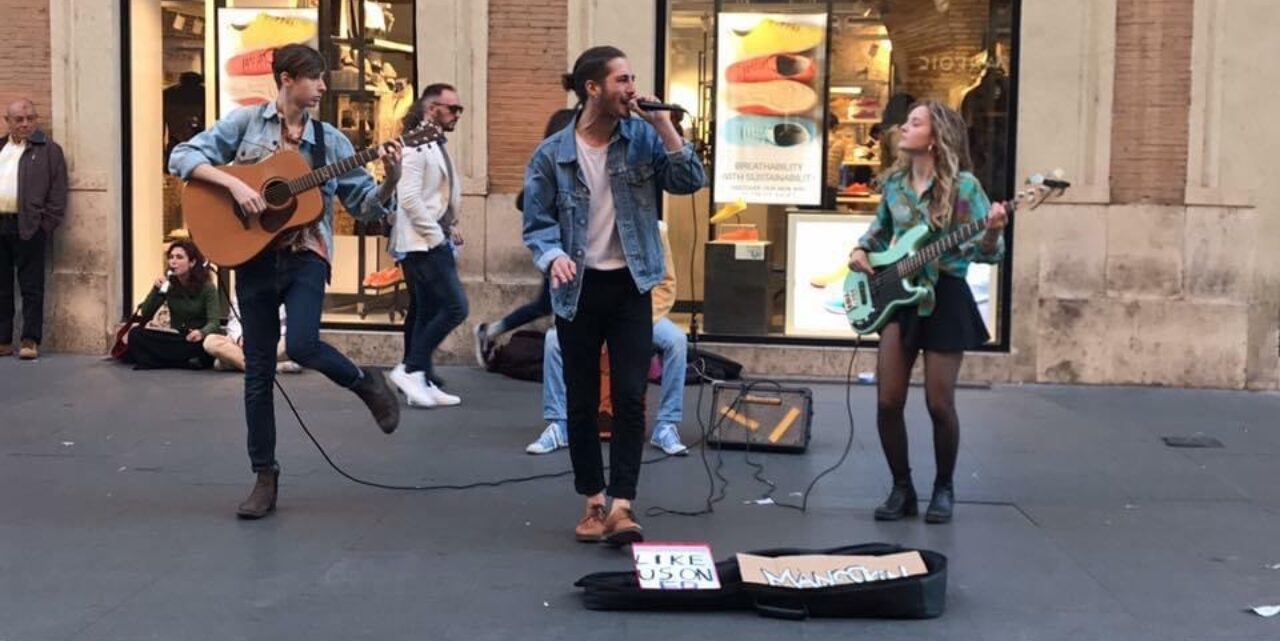 Tonight on TV Tuesday 28 June 2022, Rai
On Raidueat 21.20, the musical program From the street to the stage. The new program of Nekborn from an idea of Carlo Conti, which gives visibility to street artists. Each of them, in addition to telling their own story, will finally have the opportunity to perform on stage in front of a large audience. He is not a real talent, but a competition is planned.
On Raitreat 21.20, the news with Red thread. A new journalistic study is starting which is placed in the space occupied up to now by Bianca Berlinguer with #White paper. They lead him Giorgio Zanchini And Roberta Reiwhich for nine weeks offer services and interviews dedicated to the most important current events.
Mediaset, La7, Real Time programs
On Network 4at 21.20, Dynasties II – The adventure of a lifetimewith David Attenborough. In South America, in the Patagonian mountains, the rock puma has chosen the shoreline of a large lake to raise its four cubs. We then move on to Zambia, where drought and feuds between the various specimens cause chaos within a clan of hyenas living under the matriarchal guidance of a female.
On Italy 1at 19.00, the musical program Love Mi with Fedez, J-Ax. The two singers have made peace and tonight they give life in Piazza Duomo, in the center of Milan, to a large charity concert with free access. With them, on stage, many guests: among others, Ghali, Dargen D'Amico, Tananai, Mara Sattei, Rhove, Aries, Myss Keta, Nitro Rose Villan And Tedua.
On La7at 9.15 pm, Atlantis. The season is over, but Andrea Purgatori those who love history continue to thrill, alternating services already offered, unpublished documentaries and other surprises. All swinging as always between distant eras and the recent past.
On Real Timeat 21.20, the reality show First cruise appointment. A cruise in the Mediterranean to discover true love: this is what singles who are participating in the tour expect and want. With them there is always Flavio Montrucchioin the guise of modern Cupid.
The films tonight on Tuesday 28 June 2022
On Raiunoat 21.25, the comedy film of 2020, Once upon a time … in Montecarlowith Rayane Bensetti. Mehdi (Rayane Bensetti) is a 30-year-old of Moroccan descent who lives with his mother in the suburbs of Paris. After winning a fair amount with online poker, he decides to invest it to try the stroke of life: he goes to Monte Carlo and pretends to be a prince in order to challenge the richest players.
On Rai Movieat 9.10 pm, the 1976 drama film, by Mauro Bolognini, The Ferramonti legacywith Anthony Quinn, Dominique Sanda, Fabio Testi. The beautiful Irene marries Pippo Ferramonti, the son of a rich baker, who has no feelings for Pippo and his brothers, Mario, the lover of a well-off lady and Teta, married to a Venetian civil servant.
On Rai 5at 9.15 pm, the 2016 thriller film, by M. Koolhoven, Brimstonewith D. Fanning. Liz is a mute midwife who lives, with her husband and son, in a small village in the nineteenth-century American Wild West. The arrival of a stern new reverend unleashes terror in her.
On Italy 2at 9.15 pm, the horror film of 2000, by James Wong, Final destinationwith Devon Sawa, Ali Larter. Thanks to a sudden premonition, a high school student survives a plane crash with six other schoolmates. But a few days later the survivors begin to die.
On Cine34at 9.00 pm, the comedy film of 2012, by Paolo Genovese, Immature – The journeywith Raoul Bova. Giorgio, Lorenzo, Piero, Luisa, Virgilio and Francesca, after passing the final exams, leave for Greece. They will live new adventures, each revealing their own weaknesses.
Tonight on TV on Tuesday 28 June 2022, the films on Sky
On Sky Cinema Oneat 9.15 pm, the 2020 drama film, by Marc Meyers, All My Lifewith Harry Shum Jr., Jessica Rothe. Jenn and Sol, very much in love, decide to get married. But their dreams fade when Sol discovers he is terminally ill. Overwhelmed, however, by the affection of so many people, they will still get married.
On Sky Cinema Dueat 9.15 pm, the 1995 drama film, by Martin Scorsese, Casinowith Sharon Stone, Robert De Niro. Gambling ace Sam Rothstein is hired by the mafia to run a casino in Las Vegas. But after a splendid take off, things start to go downhill.
On Sky Cinema Familyat 21.00, the comedy film of 2021, by Paola Randi, The Befana comes from night 2 – The originswith Zoe Massenti, Monica Bellucci. XVIII century. Little Paola inadvertently finds herself hindering the plans of the terrible Baron De Michelis. But the help of Dolores, a good witch, saves Paola from an already lit stake.
On Sky Cinema Actionat 9.00 pm, the 2012 drama film, by Michele Placido, The sniperwith Daniel Auteuil. Inspector Mattei is on the trail of a violent gang of robbers. But suddenly a sniper starts killing the cops. Thus began a ferocious manhunt.
On Sky Cinema Suspenseat 21.00, the horror film of 2019, by Andy Muschietti, It: Chapter twowith James McAvoy. The evil Pennywise returns to Derry after twenty-seven years. The clow, in fact, still wants to haunt Bill and the whole gang of Losers who have long since lost touch.