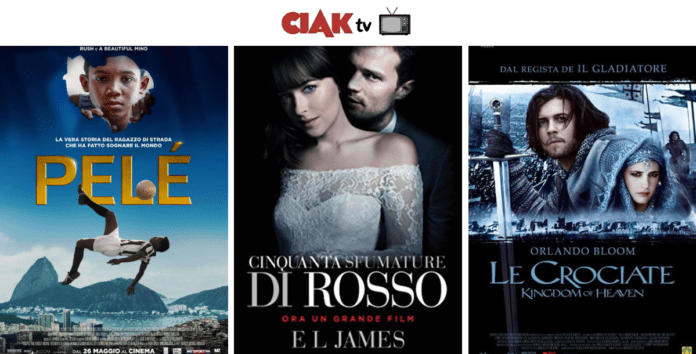 PELÈ
Channel 5 at 9.30pm
Directed by Jeff Zimbalist. With Kevin de Paula, Leonardo Lima Carvalho, Seu Jorge, Milton Gonçalves, Seth Michaels, Vincent D'Onofrio. Drama. USA, 2016
Biographical film on the figure of Edson Arantes do Nascimento, known throughout the world under the pseudonym of Pelé. From the poor childhood spent in the alleys of the favelas to the goal that, at the age of only seventeen, made Brazil win its first world championship, the story of a character destined to become one of the greatest footballers in history.
THE CRUSADES
Iris at 21:10
Directed by Ridley Scott. With Orlando Bloom, Eva Green, Liam Neeson, Jeremy Irons, Edward Norton. Genre: historical, war. USA, UK, 2005
Balian is a farrier who lost his family and risked losing his faith as well. The wars of religion that upset the remote Holy Land seem light years away. But fate knocks on Balian's door in the guise of a great knight, Godfrey of Ibelin, a crusader who after having fought in the Far East has momentarily returned to his homeland, in France.
FIFTY SHADES OF RED
Italy 1 at 21:20
Directed by James Foley. With Dakota Johnson, Jamie Dornan, Eric Johnson, Luke Grimes. Genre: dramatic, sentimental. USA, 2018
Third episode of the trilogy based on the novels of EL James. Christian and Anastasia, newlyweds, are forced to return early from their honeymoon when they receive the news of a raid on the headquarters of the man's company