A few years ago, we shared with you a list of tweet fun using the hashtag #MakeATitle Sadder. The principle was simple: you had to replace a word in the title of a film, in order to make it depressing. Today, we decided to get back into a gloomy mood in order to offer you new tweet which, this time, relate directly to the depressed. A few days from the back to school and while the summer holidays end, the moment seems perfectly chosen, right?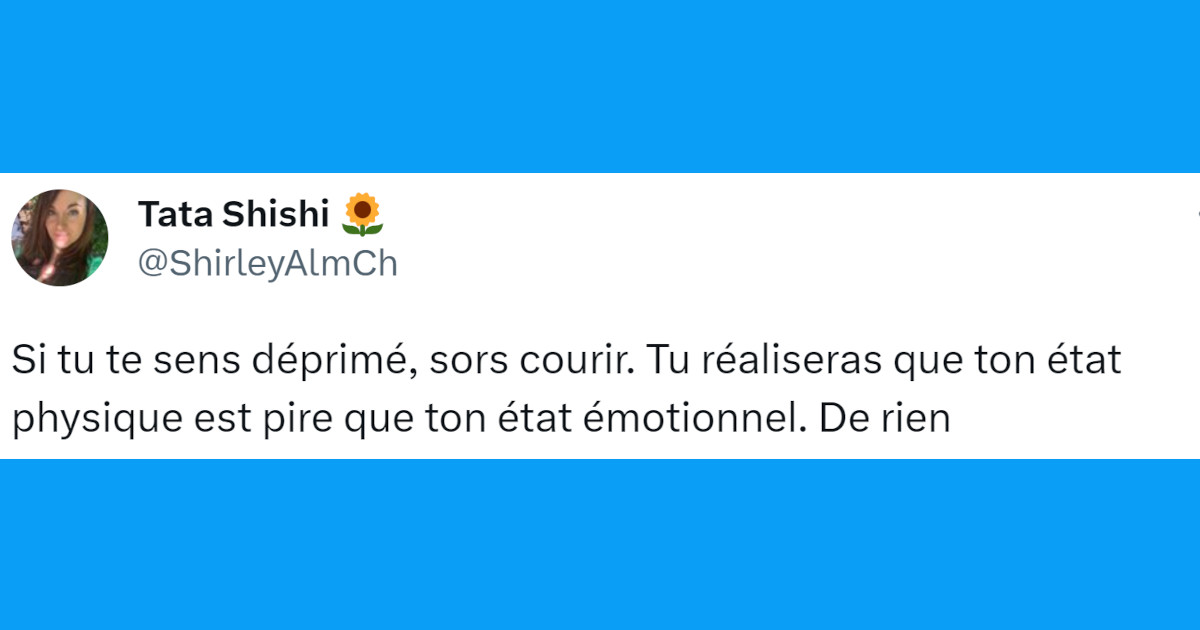 depression, not trivial, but less serious than depression
Between the start of the school year which is fast approaching and therefore the holidays which are coming to an end, the temperatures which are dropping again and the bad weather which is returning, depression could well affect many of us. If it is never pleasant, remember that it is not so serious. Unlike depression, which is an illness requiring medical treatment and against which willpower alone is generally not enough, depression corresponds to a drop in morale that is "only" temporary. Concretely, it is a safe bet that you will recover more quickly and easily from the depression of resuming classes or work than from the death of a loved one.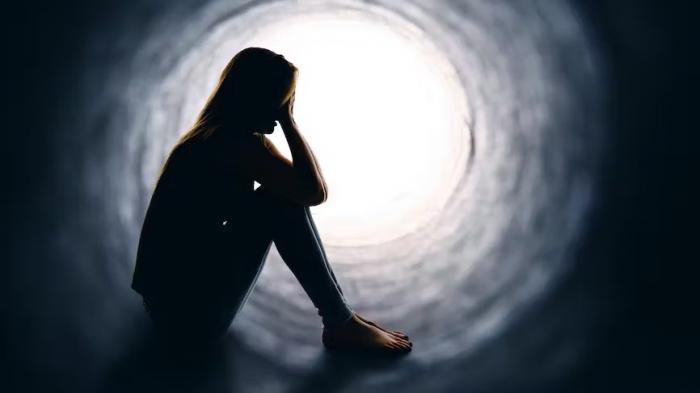 If depression happens to everyone, it should not be taken too lightly: in the long term, temporary melancholy can turn into depression. Whether because of social, economic or Covid factors, depressive states have also multiplied in recent years: in 2021, 20% of young people would have experienced this at least once. This is almost twice as much as in 2017. But our goal is not to depress you, precisely, it is believed that it is necessary to know how to laugh at the situation to better face it. Here is our selection of the 20 funniest tweets about depression!
#1
Soon the return of my seasonal depression September-June pic.twitter.com/mDJLoWR4ME
#2
Me who is depressed because I dare not say what hurt me to the people concerned to avoid hurting them too: https://t.co/15l68GVxHy pic.twitter.com/HOuGu0kyt6
#3
If you're feeling down, go for a run. You will realize that your physical state is worse than your emotional state. It was nothing
#4
May 25, 2022: Depressed and never happy, a 37-year-old man is diagnosed as "French" – https://t.co/prL4Ogpq4D
#5
Ok it's almost the end of my 33 years and I just spent two hours depressed because "the next time I have two digits the same in my age it will be my 66 years" so tell your children not to dry up maths please it will save them some awkward moments
#6
soon we will have to go back to winter time, night at 4 p.m., runny nose, depressed, angina I will cry pic.twitter.com/ki03gd6NJS
#7
I meet more and more young adults who don't have a printer… how depressed… "I have no use for it"… they don't project themselves when in their little daily life… . no desire to have double-sided prints… to be free
#8
me: well I'm going to stop being depressed, I'm going to stop stressing, being anxious and being sad mtn I'm going to live my best life and do a stable diet and sport in order to lose weight and be healthier

my mind: pic.twitter.com/MoeAZcCuhc
#9
sometimes i get depressed then i remember that demi lovato called his tour the "demi tour" in 2014
#10
One of my friends is depressed. Reason? He has just found out that his wife is cheating on him. Nervousness, sadness, irritation. The only comment that comes to mind: "cousin, you've had a second girlfriend for a year, haven't you?". He replies that for her it was with lack of respect.
#11
the trotro donkey
the trotro donkey
too too depressed
#12
Stop thinking about your exes and getting depressed for nothing gentlemen, you're here telling yourself how to win her back while she's getting bouyave by abdoulaye 23 cm, pull yourself together
#13
"Sir, can you not write the date on the board today?"
"??"
"It depresses us to know that we are still in progress on December 21"
Javou
#14
The chain of depression pic.twitter.com/yXdv6ZfpU7
#15
Next World Cup I'll be 32 his mother I'm depressed pic.twitter.com/Cjdpuk9mPZ
#16
I'm a little depressed and tired… Don't hesitate to send me photos of your credit cards to cheer me up
#17
Person :

My winter depression: pic.twitter.com/ppNH2Ng6G7
#18
Amazon Prime, Depressed channel pic.twitter.com/cJyY5FoZ2S
#19
Sometimes you are not depressed.
You just need money.
#20
students: at the end of their life, are depressed, alone, anxious for their future

the universities : pic.twitter.com/BUHID20rPH
To stay in the area of ​​depression (big atmosphere), we can also offer you our top tweets on breakups. And because it will happen much faster than you imagine and it may depress a lot of you, here is also our selection of the funniest winter tweets!