The highly anticipated final season of the hit Netflix series unveils its first images and release date.
"Dushane. Sully. The end.", Netflix announced in a post that quickly made the rounds on Twitter. The platform has confirmed the broadcast of the third and final season of top boy, on September 7th. Or rather, the fifth season, because remember that the first two (renamed Top Boy: Summerhouse), created by Ronan Bennettwere originally broadcast on the British television channel Channel 4. This was before the phenomenon top boy rise from the ashes, backed by Canadian producer/rapper drake who had taken over the project and obtained the rights to broadcast on Netflix.
Dushane. Sully. The end.

Top Boy season finale, September 7. pic.twitter.com/wRfr8bsJP6

— Netflix France (@NetflixFR) August 14, 2023
The third season (Netflix) of topboy, shorter than the previous ones, will include six episodes that the first images of the trailer under tension announce even more intense. The adventures of Dushane and Sully resume even more to the delight of fans who are impatient to know the ultimate epilogue of the British series, after the taste of unfinished left by season 2:
"The season finale left fans in awe. Now the stakes are high and it's time for the final count."Netflix announces in an official press release.
Ashley Walters And Kane Robinsonwho play the two seasoned drug dealers from East London, also shared their excitement about the final chapter, the occasion in their words to "to buckle the buckle" :
"For those who have followed the journey from the start, you know how important this series is to everyone on the team and we know what it means to you. These characters have been a part of our lives for over a decade. a decade mynow and, without your support, we could not have come this far".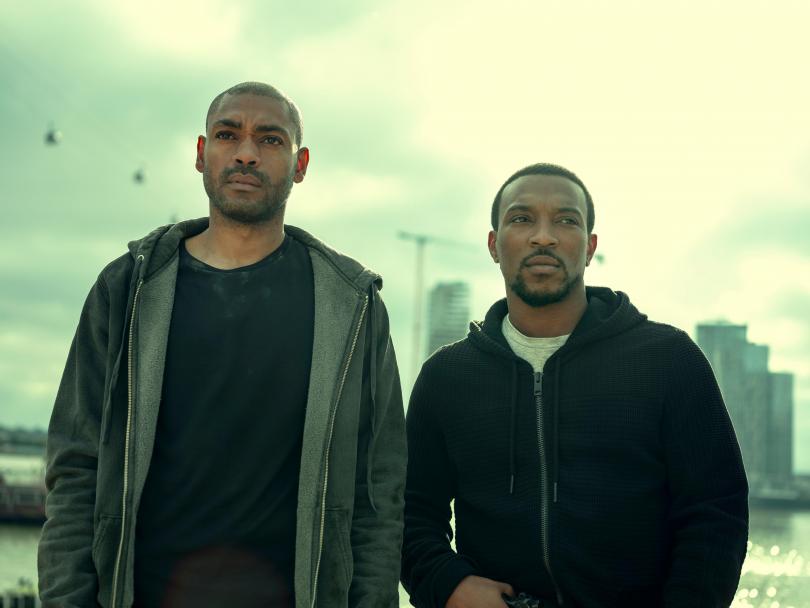 Alongside the two bad boys, you can find rapper Simbi Ajikawo (Little Simz), Jasmine Jobson, Hope Ikpoku or Araloyin Oshunremi. Micheal Ward, Keiyon Cook and Kadeem Ramsay will no longer be in the game, given the fate reserved for them in season 2… We also see in the first extracts two new actors, Barry Keoghan (The Batman, American Animals) And Brian Gleeson (Bad Sisters, Peaky Blinders). top boy will welcome other new faces including Mustapha Abourachid (preview in Yannick), Spanish actor Hugo Silva but also British actress Erin Kellyman.
The final season of top boy will be available on Netflix from September 7, 2023. To wait, you can always (re)watch seasons 1-4, available on the streaming platform, which will be useful for you to understand the plot which promises to be very rich in twists and turns…
Waiting for Top Boy… pic.twitter.com/h6be9Z3uB6

— Netflix France (@NetflixFR) August 13, 2023