Cristiano Ronaldo is doing everything to protect Georgina Rodriguez and the children in this phase of mourning and has already set the tone for what will be the coming months for the family: care, rest and silence about all the pain they are going through. A radical change in the lives of the player and the bride, both among the most followed personalities on social media and used to showing details of their intimate lives to feed the connection with the fans. Now there's no room for that.
when they announced the birth and death of one of the twins on April 18, Cristiano Ronaldo and Georgina asked for "privacy at this very difficult time." This statement was also the only time they spoke publicly about their lost son. "Our boy, you are our angel. We'll love you forever." And they said nothing more, revealing a boundary that fans won't be able to cross.
Georgina broke the silence a few times, one of which to introduce her newborn daughter, Bella Esmeralda, protecting the name of the son she had to say goodbye to.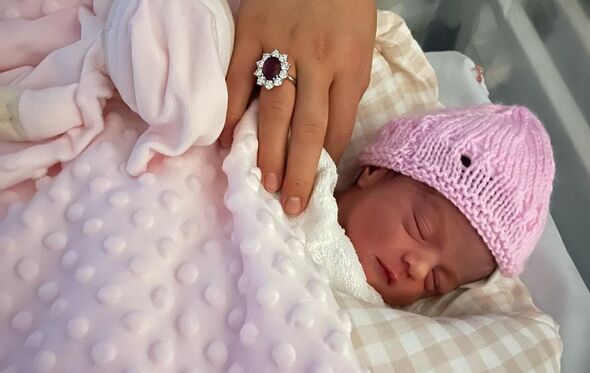 Meet Bella Esmeralda, the youngest daughter of Ronaldo and Georgina
But it's not just within the walls of the Manchester mansion that the family's life is protected. all ppeople close to Cristiano Ronaldo closed in silence after some statements of support. The Aveiro family chose to give space to the player and Georgina: Dolores continued to show herself in Madeira, as did her eldest daughter, Elma. Katia had left Portugal for Brazil just a few days ago and decided to stay there.
On Georgina's side, only sister Ivana revealed to be in Manchester, with his partner, Carlos Garciaand baby daughter, Deva. "It's been a very intense week. Our deepest sadness for the loss of our nephew is transformed into love and hope for the birth of our niece", said Gio's brother-in-law.

These are the lucky ones! We present the restricted group of Georgina Rodríguez: "las dears"
The friends who accompany the Spanish, and have also become known for Netflix documentary, 'Soy Georgina', stopped communications on their social media accounts. The rule is to protect it.
And now, approaching the vacation times that Ronaldo used to plan for the group of friends, the first measure was to take shelter on the yacht on the Portuguese coast, away from the paparazzi and the fans' cell phone cameras.
A different scenario from what happened in previous years. In summer 2021, Gio took his friends Julia Salmeán on his yacht with his partner, journalist Edu Aguirre, as well as fitness coach Tony Falco.
Cristiano Ronaldo and Georgina's hideout with their children
Two years ago, the party was bigger to celebrate Ronaldo and Gio's engagement. After the confinement in Madeira, the couple made several stops in Italy, Monaco, Ibiza, Mallorca and finally Lisbon, where they made official the "yes", of getting married, alongside their closest friends.
Loading the video …
What social distancing?! Kisses and hugs for everyone at Georgina and Cristiano Ronaldo's party
THE FREEDOM YOU FEEL IN LISBON
In one of the six episodes of the series 'Soy Georgina', Ronaldo confessed to feeling "free" in the Portuguese capital, unlike the life he leads in Manchester or that had in Turin is at Madrid.
"I live in an apartment nearby. The other day I went out and went out. I went for a coffee a few meters from my house. I was with two of my friends. I said to them: 'Damn. . "I felt good because it was a very normal place and I felt free as a bird. A person would pass by and say 'good morning'. There were no people watching me. I was enjoying it. I was enjoying the sun. And you can tell me that this is a very normal thing, but for me it is not", he recalled.
Earlier this week, the ace did just that. Ronaldo sought the normality he feels in Lisbon alongside the "bros" Miguel Paixão and José Semedo, that he has known since his first years at Sporting and with whom he shared several moments. "Always good to be with my brothers," he wrote.
Semedo, who is also grieving – the loss of his wife, Soraia – just seven months ago, called the two friends "family".
Loading the video …
Cristiano Ronaldo's girlfriend has a new yacht and doesn't get tired of showing it.