Maxi accident between via Tuscolana and viale Palmiro Togliatti in Rome. A bus, four cars and two scooters clashed, for reasons not known and still being investigated by the agents of the local police of Rome Capital. On the spot a patrol of the traffic police who carried out the surveys, to reconstruct the dynamics of the accident and ascertain any responsibility.
Video
The Instagram page Welcome to Favelas has published a video of a citizen, who takes the scene from a bus: afterwards we see a partially damaged bus in the lower front, four cars and two scooters.
Drunk invades the opposite lane and runs over a van: two dying workers near Rome
Alessia Grimaldi died on the A14 at 23 years old. The father: "he asked for help on the phone with his boyfriend, then the impact"
What happened
The facts at about 11.30 this morning in Piazza di Cinecittà, where the driver of a tourist bus headed to the Gra, for reasons under investigation, hit the vehicles stopped near the traffic lights, 11 the vehicles involved: 3 motorcycles and 4 cars, plus the bus. Numerous patrols of the Local Police of the X Tuscolano Group intervened on the spot, who proceeded to secure the area and start all the necessary investigations, alerting 118. At the moment 4 people injured, not seriously, who needed transport in hospital for medical treatment. The driver of the bus, a 68-year-old Italian citizen, was not injured. The patrols are still engaged in investigations to reconstruct the exact dynamics of what happened and in the management of the area's viability, to facilitate vehicular transit.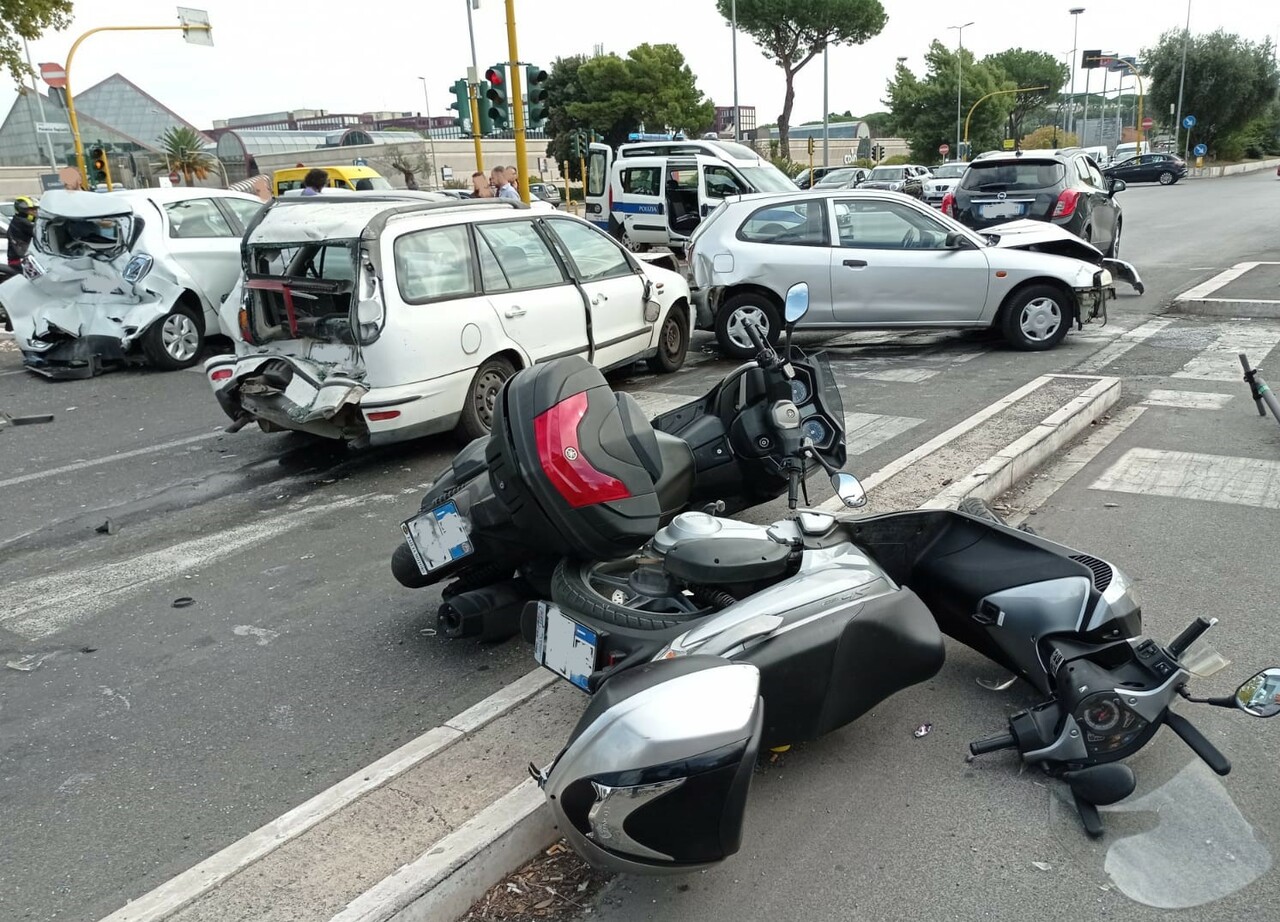 On the asphalt there are sheet metal parts of the damaged vehicles. Rescue vehicles with paramedics on board also arrived on the spot. Traffic disruptions are unavoidable, with traffic in the quadrant, due to the roadway temporarily blocked. The accident was then resolved, the road cleared and traffic gradually returned to normal in the late morning.
🔴❗ #Rome #accident – Viale Palmiro Togliatti

🚗🚙🚚 #Traffic slowed down Via Cerignola height#Green light #Lazio

– Luceverde Rome (@LuceverdeRoma) October 7, 2022