Story
Towards a circular economy of plastics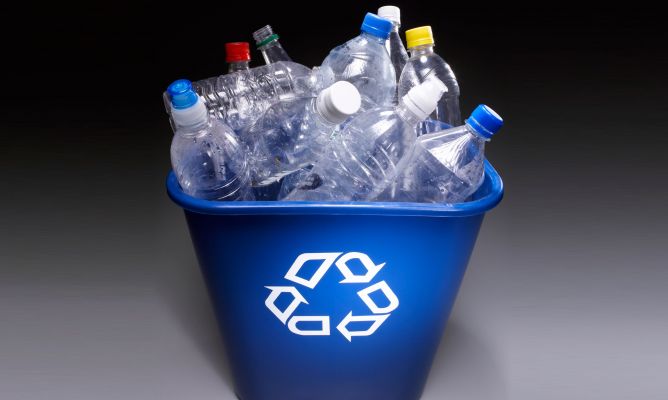 Of all the plastics produced between 1950 and 2017, 7 billion tonnes have gone to waste, and the quantity continues to grow. Today, the world produces twice as much plastic as it did two decades ago, and 8 million tons a year end up in the oceans.
jose fernandes
President of Honeywell Performance Materials and Technologies for Latin America
Governments are taking seriously the task of addressing the environmental risks posed by plastic entering the flow of waste, One who stimulates inquiry to find the truth circle of these. However, the development of technology recycling Advanced is only part of the equation.
We must close the loop between the owners and operators of recycling infrastructure; To further improve recycling rates to plastic manufacturers and consumer goods manufacturers. According to the Organization for Economic Co-operation and Development (oecd), only 9% of plastic waste is recycled globally.
everyone's plastic Manufactured between 1950 and 2017, 7 billion tonnes go waste[1], and this number continues to grow. Today the world produces twice as much plastic as it did two decades ago.[2]and 8 million tons a year ends up in the oceans[3],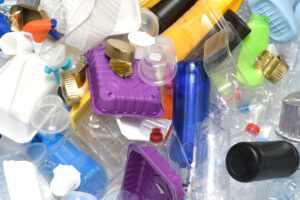 While reducing the use of plastics can help, the need for plastics is unlikely to go away. Plastic materials play an important role in society, such as preserving the shelf life of food, protecting medical products pollutionAnd the list of uses goes on.
However, this does not negate the problem of plastic pollution. It only challenges key decision makers to avoid simplifying the problem and implement realistic and effective solutions to reduce plastic waste.
governments work
All over the world, national, state and local government agencies are trying to reduce plastic waste. These measures can take the form of bans or bans on single-use products such as plastic bags in supermarkets. In Mexico For example, the commercialization, distribution and distribution of plastic bags to the consumer is prohibited; unless they're compostable[4],
Meanwhile, 24 national governments have adopted Global commitment to the new plastics economy released in 2018 by Ellen MacArthur Foundation And this United Nations Environment Programme, And hundreds of companies representing 20% ​​of all plastic packaging produced worldwide have also joined the initiative.[5],
The signatories to the Global Commitment have endorsed a shared vision of a "circular economy" for plastics, in which it never becomes waste, and committed to taking concrete steps by 2025 to make this vision a reality. The Ellen MacArthur Foundation is also spearheading the creation of a new United Nations treaty on plastic pollution.[6],
However, legislation alone will not solve the problem. Society also needs a holistic approach to achieve greater recycling of plastics; And that means adopting a whole range of technologies.
New technology for complex challenges
The key to ensuring the circularity of plastics is a combination of recycling processes aimed at covering more materials and solving the most complex challenges that may arise. For example, with mechanical recycling techniques we are able to process most of the plastics that get segregated from the waste stream.
In this process, plastics are washed, pasteurized, melted and turned into pellets that are used to make new products. On the other hand, we also have chemical recycling solutions to break down plastics at the molecular level.
Recent developments in technology allow for more efficient processing of mixed waste into recycled plastics to make them suitable for food use and have the same safety and performance as plastics made from conventional sources (fossil fuels).
In this note, for example, Honeywell U.O.P. developed a commercially viable pyrolysis process that converts low-quality plastic waste into recycled polymer feedstock that can be used to produce new, virgin-quality plastics.
an important collaboration
Just as the two technologies can work together to bring us closer to a circular economy of plastics, there also needs to be cooperation from all parts of the waste management system; Converters, recyclers, processors, retailers and manufacturers of consumer goods.
A major obstacle in tackling plastics recycling has been the disconnect and inconsistencies between these key players and their recycling methods. The capacity of private and municipal recyclers varies geographically, and consumer confusion about what plastics can be recycled and what they can recycle across cities and countries has led to disillusionment with the practice. Is.
One of Honeywell's goals is to connect these different players by working with waste management companies to license the Upcycle process technology, which provides an easier path to the adoption of advanced recycling mechanisms.
However, once the capacity to adopt these mechanisms is in place, it is important that all parties involved educate consumer audiences on how these changes should affect recycling habits and advocate for necessary changes to collection efforts. .
Plastic goods can play a particularly important role in product interaction, to work collectively and continuously; Informing consumers about changes in packaging materials and recycling practices.
This collaboration is already on the rise with companies working together to grow collections from warehouses, retailers and manufacturers.
Certainly much remains to be done, but the focus must also be on consumers, encouraging them to recycle; And most importantly, to make it as easy as possible by reducing barriers to doing so, such as classifying different materials.
Ultimately, for this to work and for us to achieve the circular economy that industry, governments and the public want, it will be necessary to harness the full range of tools and technology already available.
[1] How can a life-cycle approach stop the plastic pollution crisis?
[2] OECD says plastic pollution continues to rise due to lack of waste management and recycling
[3] Why is plastic pollution a problem?
[4] Representatives Prohibit Sale of "Single Use" Plastic Products at CDMX; Companies will have to manufacture biodegradable things
[6] Global businesses and NGOs support a common approach to an ambitious global plastics treaty
Read also: MPC Energy Solutions to build photovoltaic solar plant in Panama
(visited 1 time, 1 visit today)