Story
Tribute to Valerio Trujano, the hero who resisted the siege in Huajuapan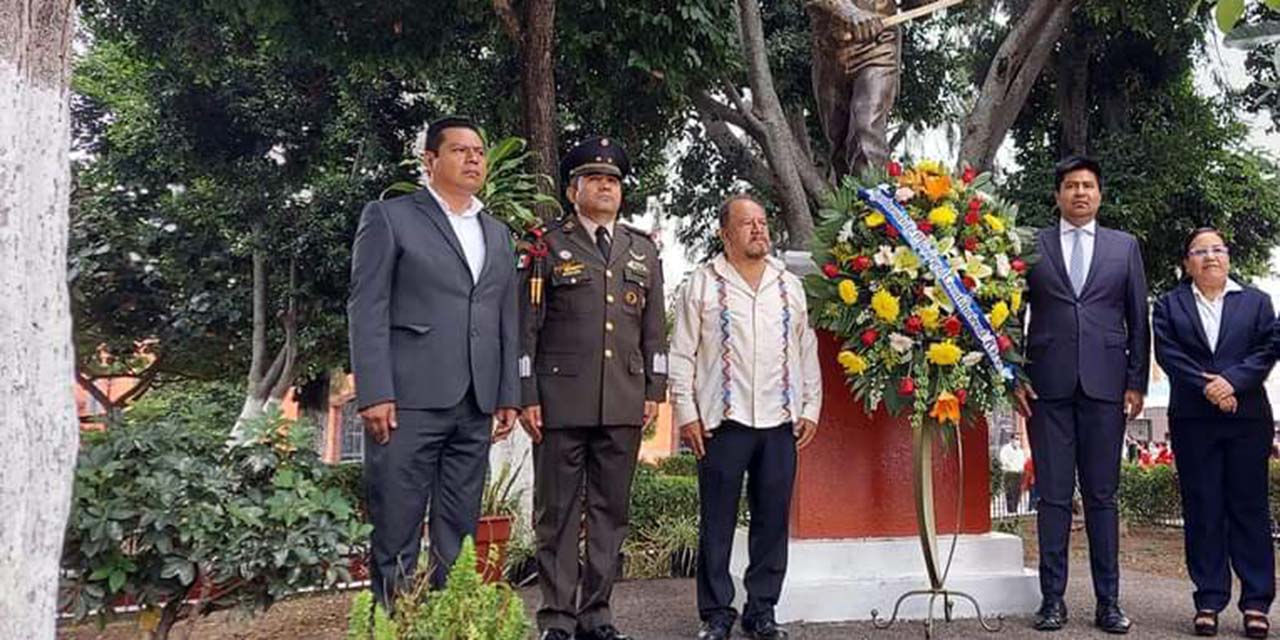 With a civic ceremony, municipal, military, and educational officials, students, and City Hall personnel celebrated the 256th anniversary of the birth of Colonel Valerio Trujano, a hero who resisted the 111-day siege at Huajuapan, the longest of the War of Independence.
In Tepecoacuilco, Guerrero, Valerio Antonio Trujano was born on March 19, 1767, at the Cerrito de las Cabras ranch, the son of Mr. Manuel Salvador and Mrs. Ana María, he adopted the last name Trujano in honor of José María Trujano. When releasing the official speech, Ade Ramirez Ramirez, the muleator, was outside.
He recounts that in 1810 Valerio Trujano joined the war of independence at the invitation of his friend José María Morelos. Trujano's moral integrity was proved when he decided to sell the land, which was his only inheritance and source of work, in order not to leave the debt before entering the War of Independence.
On April 5, 1812, Colonel Valerio Trujano captured the city of Huajuapan, a feat that has no rival throughout history because it opposed a superior army, "for it knew that hunger, thirst, death and destruction How to stop." Cited.
He shared that this proof of his valor included the 111 days of resistance where Valerio Trujano's genius was the most powerful agent capable of destroying or tiring out the besiegers.
On May 18, he sent a message to Morelos to the "Indio de Nuevo" with Remigio Sarabia, requesting his help and beheading Generalissimo Morelos on July 23, 1812, coinciding with the feast of the Lord of the Heart. But help arrived.
Celebrating the 256th anniversary of the birth of Colonel Valerio Trujano, feeling proudly Mexican is undoubtedly honoring the memory of characters like Trujano, who laid down their lives with selflessness, moral quality and dedication because the country needed it, he concluded.