Story
Two local perspectives on a growing problem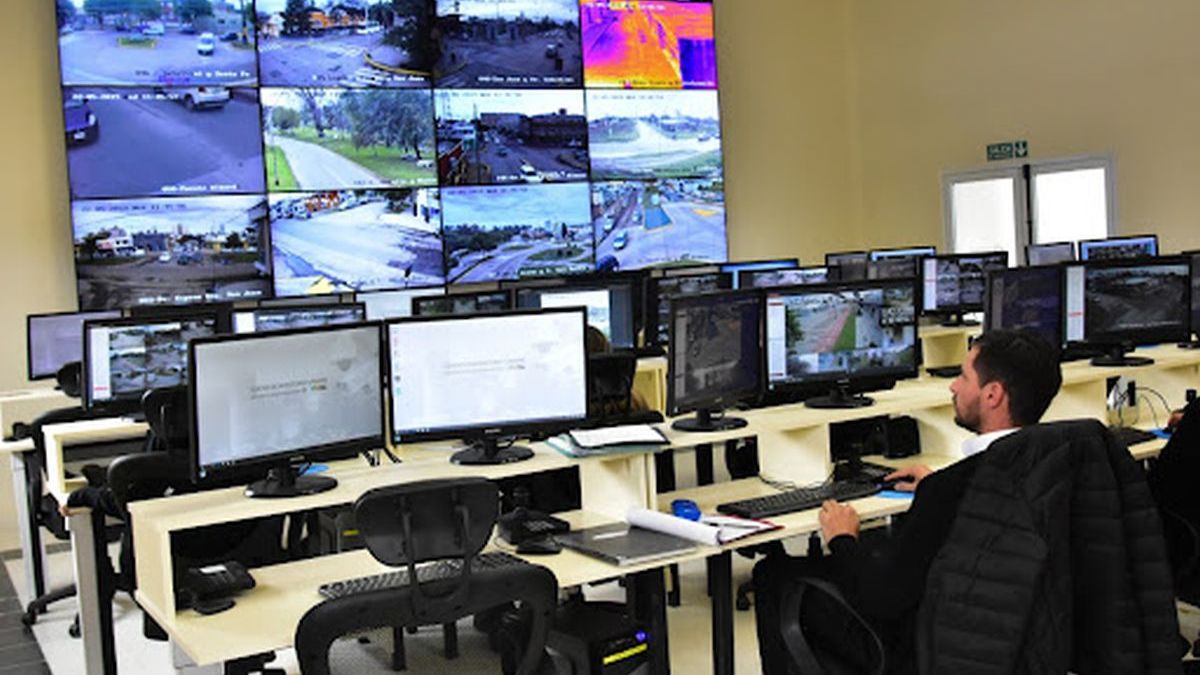 Juliana Co., in charge of the second shift prosecutor's office, and Eduardo Rodríguez, secretary of the government, gave details and opinions on the situation of violence and robbery in Villa María. Agreed on an increase in both cases
A few days ago, the city received vehicles from the Government of Córdoba that will be made available to the Civil Protection portfolio, in addition, in a short time the installation of community alarms will begin and the implementation of more cameras that will be added to the monitoring center. Three tools are built into the response plan for criminal acts. The Minister of Government and Security of the province, Julián López, in his visit to Villa María, praised the work done by the management and recognized the increase in acts related to robbery and violence in Córdoba.
In this line, Puntal Villa María proposes to delve into the subject with references to those areas that are in permanent contact with the situation.
Government, Secretary of Civil Defense and Legal Affairs, Eduardo Rodríguez, a reference to the municipal area in charge of monitoring and controlling public security, and Juliana Coña, prosecutor in charge of the second shift prosecutor's office of local courts, reflected on the insecurity in Villa María growth of
For his part, Rodríguez analyzed the local situation and said that the current feeling of insecurity reflects a greater multiplicity of criminal acts. "If one were to analyze them objectively, if they steal the faucet at the door of the house, those of us who don't own that house don't see it as a serious incident, but that neighbor might see it as a serious incident. sees as an event. serious incident because it would be difficult for him to return the artefact to its place," he said and explained: "Perhaps from a legal point of view it is not a serious incident, but for the people who suffer it it is and when it is a small incident with a big impact Small incidents multiply, it feels like insecurity is taking a toll on us".
Companies on this topic expressed their opinion in the same way. "I think there has been an increase and I relate it to the economic part. People are not limited and I think they have increased a lot," he said.
In this context, he pointed out that justice is carrying out (to a greater extent during the weekend) a series of procedures for the prevention and detection of crime. "We had a situation that was bugging us with a number of motorcycle thefts, robberies of that style. We have been able to find several stolen motorcycles and we have completed a process with all the interventions (Police of the Province of Córdoba, the Federal Police and the Gendarmerie) with the Municipality of Villa Nueva and Villa María to complete the larger investigation. have also been successful. on weekends and thus avoid new criminal acts and be able to steer clear of many others", he said.
about the facts
Regarding the types of incidents that occur in the city, the municipal official said that the index used to measure vulnerability in a population "Villa María is normal or below average, except for these small incidents of multiplying effects", he added. Indicated and reiterated that there have been no serious incidents in the city in the recent past. "For a long time there have been no violent acts in Villa Maria, we are talking about murders, murders during robbery or violent robberies with firearms, I am not saying that we do not have them, because they are very are sporadic, but comparably to other cities, we find cities with similar or slightly higher demographic densities to ours, such as Rio Quarto, with more than 8 murders so far this year, not to mention cities like Tandil and Rosario, which is beyond any point of comparison", he said.
The Secretary to the Government pointed out that the city shows good indices with regard to insecurity.
Along the same lines, the company commented that the main incidents detected under the class of their prosecutor's office are crimes against property. It happened," he insisted.
He clarified that there are also acts of family violence on the rise. "At this point I think it's a product of the economies of the families, not alimony creating some other situation in terms of the family and we have that situation," he said.
It should be noted that in justice complaints are made about both acts of violence and robbery or theft. "According to the information provided by the Attorney General's Office, there has been an increase of 25% in terms of complaints, I do not know specifically in Villa María, but I can say that we have seen it in the number of complaints filed With respect to last year so far this year", the prosecutor company clarified.
He also elaborated on the people who commit the crime, that many of them do not have any criminal record and resort to dacoity when necessary. "What has been observed is that there are many people who were not addicted to crime and who have now committed crimes, especially against property, so I refer to the fact that it is the economy that keeps them going after these judgments and investigations. We know what his occupation was and maybe he tells you that he was fired and he had no way to feed his family, the situation changes," the prosecutor said and also remarked that he should given the opportunity to return to life.
Eduardo Rodríguez, like the company, estimates the percentage of intervention in recent days, "So far this year we have increased by 30% compared to last, it has been a great effort for the sector. Whether it is additional Be economic, but also human effort, from March 2020 to date, it has not stopped.
Approach
In a matter of fact approach, many self-styled neighbors took initiatives such as private purchase of community alarms or creation of WhatsApp groups with the police, aimed at containing the problem or seeking quick solutions.
In fairness, the company was of the opinion that the way to overcome insecurities lies within all of us. "There is no doubt that what we are seeing at the moment is the commitment from municipalities, security forces and justice. Together we can achieve much more than independently", he said and reiterated that joint efforts with the institutions procedures are carried out which give highly satisfactory results. "People appreciate them and know there is extra security," he said.
Rodríguez agreed with the lawyer and added to the work done by the local state and province to address the issue, "We are working on the launch of the quadrilateral plan which gave many results at the time, it is a joint patrol In which police will provide 4 mobile phones with police officers and municipality will provide civil defense with 8 mobile phones, provide driver and fuel, and agents or police officers will cover patrol of the city on those mobile phones to cover 12 quadrants and one The satellite mobile phone that comes if it is lacking ", he said about the main objective accomplished, which is to have a greater presence on the streets to combat crime of opportunity.