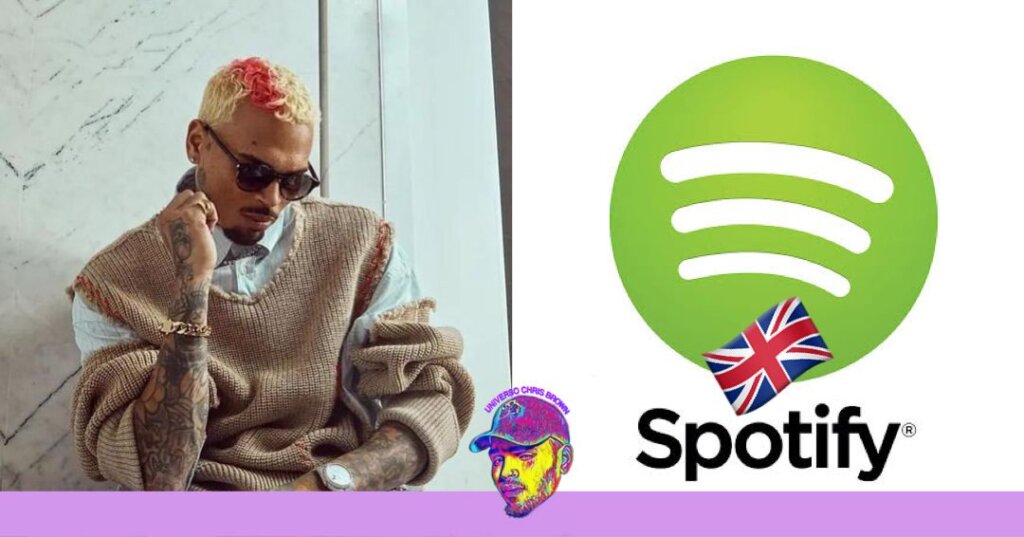 It's my friends, once again we've witnessed a blatant media boycott, but first of all, let's talk a little about Team Breezy UK. The fans there, always do everything to put Chris Brown at the top in any release, the numbers of streams and certificates are as high as in the US.
the festival "Wireless Festival" confirmed Chris' two performances in the country, which will take place on July 1st in London and on July 9th in Birmingham, and this is his return to the territory after 12 years of ban. Tickets sold out in minutes, showing the strength of the fans.
On the release of the album "Breezy", Chris debuted at #1 on Spotify, in addition to getting five songs in the top5 in the country.
Since it is not possible to hide data that users themselves can query, they are "forced" to show. On Twitter, the streaming service posted the photo chart showing the albums released and their positions, first place was "Breezy", followed by "Give Or Take" from Giveon and "overcame" by Conan Gray, but what caught attention was the caption praising the SECOND place and not commenting on anything about the first, and Chris Brown's last solo work was in 2019 with "Indigo".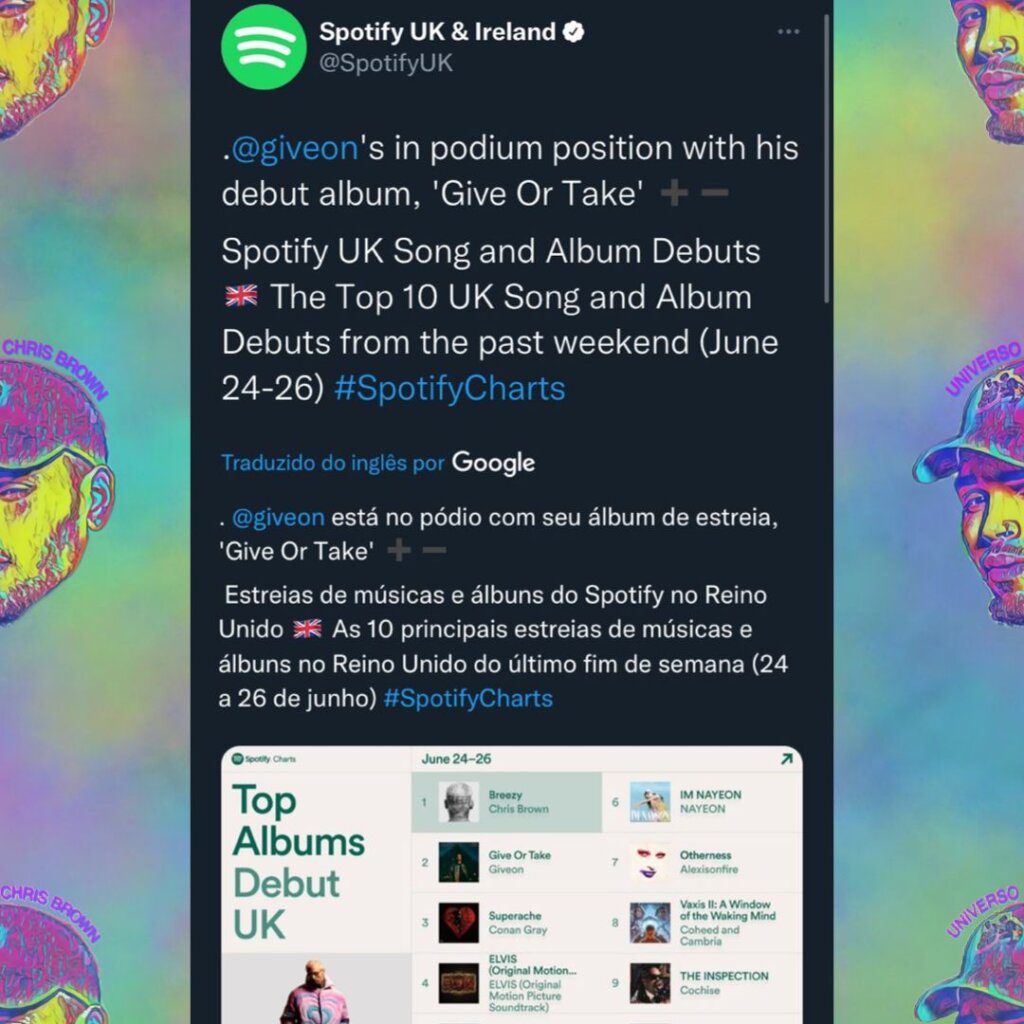 Many may think this is bullshit or "normal", but with the comments on the tweet asking why not talk about the 1st place, the profile simply deleted the post and did not retract.
Already on instagram, they were able to quickly change the caption and pretend that nothing happened, but the comments from the fans make it very clear that the lack of information about Chris Brown's album also happened. We don't have prints, from the previous caption, but in the whatsapp groups, they said they only talked about Beyoncé. Of course this is not the fault of the other artists, we are just showing what goes on behind it all.