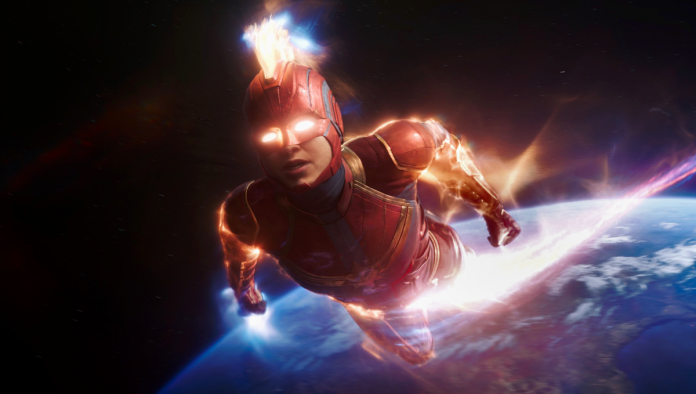 A new official synopsis has just landed online The Marvelsthe sequel to Captain Marvel which – as the title anticipates – will not only have Carol Danvers as its protagonist, but also her fan and colleague Ms Marvelthe teenage superhero we recently saw debuting in mcu in the standalone series of the same name. Alongside them we will see return too Monica Rambeauintroduced in its adult version during the events of Wanda Vision.
Here's what reports the plot released by CBR and published by the Captain Marvel News account on Twitter:
Carol Danvers, aka Captain Marvel, reclaimed her identity from the tyranny of the Kree, getting her revenge on the Supreme Intelligence. But unforeseen consequences lead Carol to shoulder the burden of a destabilized universe. When her duties send her into an abnormal wormhole connected to a Kree revolutionary, her powers team up with those of her Jersey City super fan Kamala Khan, aka Ms. Marvel, and Carol's niece, Captain Monica Rambeau. Together, this unlikely trio must team up and learn to work together to save the universe as The Marvels.
The film is directed by Nia DaCosta and boasts a cast composed, as well as by Brie Larson as Captain Marvel, also from Iman Vellani in those of Kamala Khan/Ms. Marvel and Teyonah Parris as Monica Rambeau. Alongside them we will also review Samuel L. Jackson like Nick Fury, Zawe Ashton in the guise of the villain whose name and Korean actor are currently unknown Seo Jun Park, in a yet-to-be-disclosed role. In addition, other members of the Ms. Marvel family will also return, such as brother Amir, played by Saagar Shaikhhis father Yusuf, to whom he lends his face Mohan Kapur and mother Muneeba, role assigned to Zenobia Shroff. The Marvels screenplay is signed by Megan McDonnell.
© REPRODUCTION RESERVED