Koh Lanta, Les Marseillais but also Married at First Looks… Louise Martin is a televore who tries, in her spare time, to remake the cakes she admires in front of the Best Pastry Chef… but she is not likely to win the blue apron! Social networks have no secrets for her, the latest scoops, the latest shows, she knows them all. She scrutinizes the lives of your favorite stars and admires Nicky Doll's outfits a little too much in Drag Race France. Little neck pleasure
This Sunday October 8, W9 broadcasts "L'Arnacoeur", from 9:05 p.m. In this romantic comedy, we find in the cast Vanessa Paradis, the mother of Lily-Rose Depp. The young woman, who follows in the footsteps of her father, does not only have famous parents. His godfathers, very controversial, are too!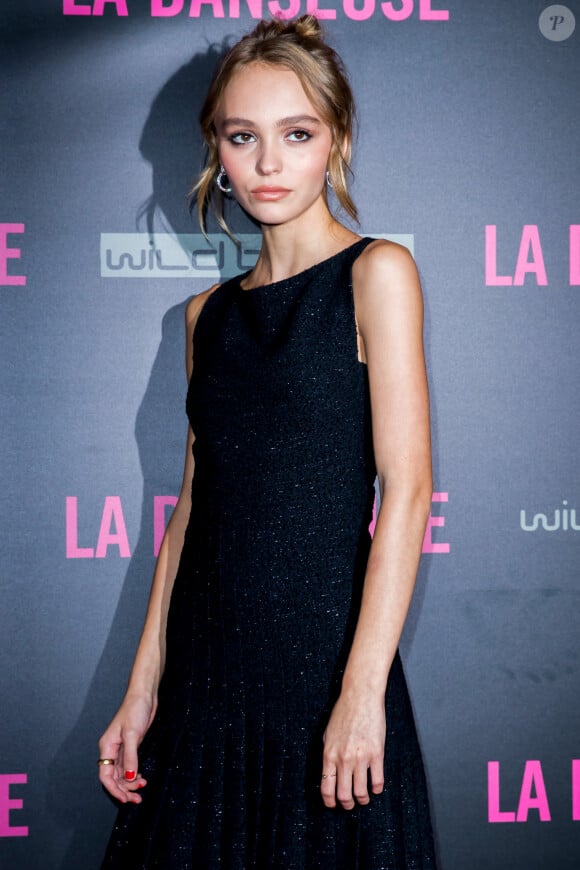 Vanessa Paradis and Johnny Depp: Their daughter Lily-Rose has famous but very controversial godfathers Dailymotion
This evening, W9 invites its viewers to (re)discover The Heartbreaker, the film by Pascal Chaumeil released in 2010. In the cast of this romantic comedy, we find Romain Duris, Julie Ferrier and especially Vanessa Paradis. Johnny Depp's ex had two children with the actor. Lily-Rose, who follows in the footsteps of her two parents, and Jack. For their eldest child, the couple chose prestigious but also controversial godfathers: the singer Marilyn Manson and the photographer François-Marie Banier.
Dita von Teese's ex is a long-time friend of Johnny Depp who also starred in one of his music videos. Proof of their solid friendship, the singer even provided testimony in favor of Lily-Rose's father in the trial which pitted him against his ex-wife Amber Heard. "Lily-Rose is my goddaughter and I was there when (her son) Jack was born, so we've known each other for a while," he assured Daily Beats. François-Marie Banier, for his part, is also close to the actor. The two men meet during a dinner at Isabelle Adjani's and become friends. The photographer will also be the only one to have the right to take a photo of little Lily-Rose Depp at her birth as indicated Vanity Fair.
Two godfathers with multiple controversies
François-Marie Banier was a close friend of Liliane Bettencourt who allegedly paid her hundreds of millions of euros without the sum being exactly confirmed. Françoise Bettencourt-Meyers, her daughter, had filed a complaint against X and accused the photographer of abuse of weakness and money laundering while Liliane Bettencourt's health was deteriorating. As for Marilyn Manson, he has been accused by several women in recent years of sexual assault and harassment. In 2021, a complainant, who insisted on remaining anonymous, claimed to have been raped and tortured by Brian Warner, the real name of Marilyn Manson. She finally agreed to make an agreement with the singer. She justified herself in this way in a press release sent to the magazine Rolling Stone : "I was fully prepared for the trial and never thought I would make a deal, but over the past two years I have silently endured threats, harassment and various forms of intimidation that intensified in recent weeks.