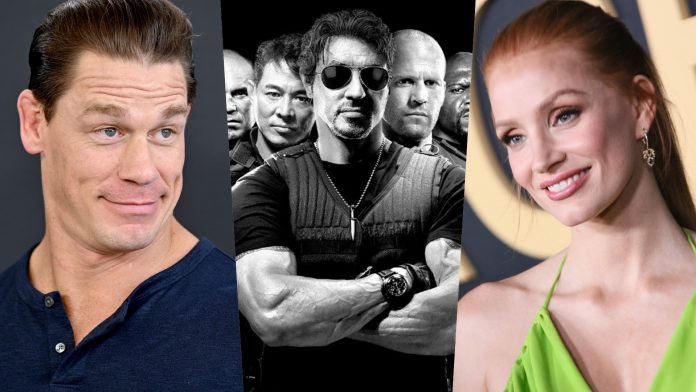 360 Summit is preparing for a slap-up debut: after having already taken to the cinema Men from Alex Garlandthe new distribution reality present in our country illustrated its plans for the first full year in Italian cinemas.
at Professional Cinema Days in Sorrentothe Chief Marketing Advisor of Vertice 360 Francis Marchetti first illustrated the strength of the company, has been presenting for 20 years in the Spanish market and part of the Squirrel Media holding. Now it distributes in 34 countries, including Italy: above all action films with big stars will arrive in our cinemas, as illustrated by the stage in Sorrento.
The trailers have been shown 5 films arriving in 2023: the most high-sounding name is undoubtedly that of The Expendables 4franchise released in Italy with the title of The expendables. He has been talking about it for 5 years now but the time has finally come: Sylvester Stallone is about to return as Barney Ross and with him there will be a parade of stars like Jason Statham, Dolph LundgrenRandy Couture (regular of the saga) and the new Curtis "50 Cent" Jackson, Megan Fox, Andy Garcia, Tony JaaJacob Scipio, Iko Uwais, and Levy Tran.
Still on the action theme, they will also come out The Piper, film directed by Erlingur Thoroddsen with Charlotte Hope, Julian Sands, Kate Nichols; the new film starring John Cenaby title Freelancer; another action, Fast Charliewith Pierce Brosnan and finally horror The Offering directed by Oliver Park.
In addition to these five titles, other releases with big names in the cast have also been teased. These are:
Mothers' instinct with Anne Hathaway and Jessica Chastain (March)
The Bricklayer with Araron Eckart and Nina Dobrev (April)
The Enforcer with Antonio Banderas (February)
In the land of saints and sinners with Liam Neeson (May)
Blackflies with Sean Penn and Tye Sheridan (Summer)
Photo: Lionsgate – Steve Granitz/FilmMagic – Dia Dipasupil/Getty Images
Source: Duesse
© REPRODUCTION RESERVED