Among the various films that I recommend to any person passionate about finance to see, there is certainly "Margin Call". A fictional story (not too much) of the period immediately preceding the great financial crisis of 2008, and of the subprime mortgage bubble.
A stellar cast (Kevin Spacey, Simon Baker and Jeremy Irons in the role of the "bad" leaders of a large investment bank) that shows how it all began.
At some point in the film, when it becomes clear to the characters that the bubble is about to burst, they decide to dump all the toxic financial products on the market, causing it to collapse. Sam (Kevin Spacey) is the lowest in rank of the actors, but in evident historical friendship with John (Jeremy Irons, the company's CEO and number 1).
At one point, about what decision to take to avoid bank failure, number 1 John, seeing Sam's doubts, says this sentence: "we are at the point Sam, we are at the point!".
Now, this phrase immediately came to mind, as soon as I saw this morning the image that I am attaching below …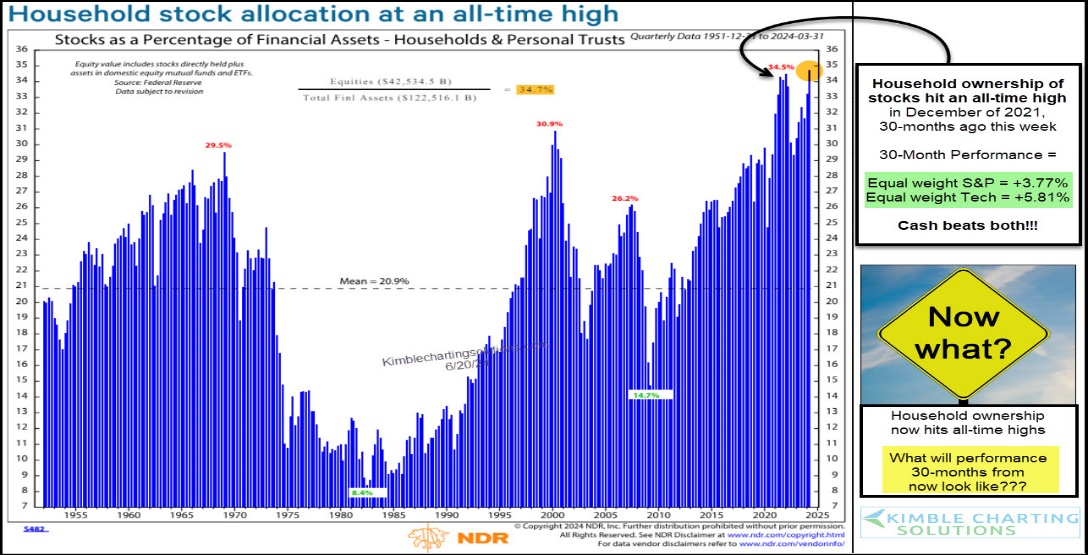 For those who are not involved in the work, we have two graphs:
The one above, are the PUT options paid by retail investors (medium-small ones) at the highest levels ever, a very high level. Put options, as they work, are options where you earn money in the event of a market downturn, so retail investors are deeply bearish.
The second graph below, on the other hand, is the level of sales of "corporate insiders" (those who hold key roles in large companies, such as CEO, CFO, general managers and so on), which has reached the famous "bottom", and it seems to have interrupted. This is a profoundly bullish signal from the opposite side, especially if it comes after 9 months of Bear Market
For the first time, therefore, this profound divergence exists at truly anomalous levels, and as always, only one of the two categories is on the right side.
I often repeat that to the medium-long term investor with a clear strategy and a well diversified portfolio, this should matter little, but it will be at least curious to see in the coming weeks, which of the two blocks will be right in the end (and consequently will earn very well. ).
We are at the point Sam, we are at the point …
Until next time!
If you find my analytics useful, and want to receive updates when I publish them in real time, click on the FOLLOW button on my profile!
"This article has been written for informational purposes only; it does not constitute solicitation, offer, advice, consultancy or investment recommendation as such does not want to incentivize the purchase of assets in any way. Remember that any type of assets is valued from multiple points of view and is highly risky and therefore, every investment decision and the related risk remain with the responsibility "