and again and retest the mid-June lows. The panic among investors returns again, as demonstrated on Friday, where coinciding with the lows, we also witnessed a simultaneous strong increase in volatility.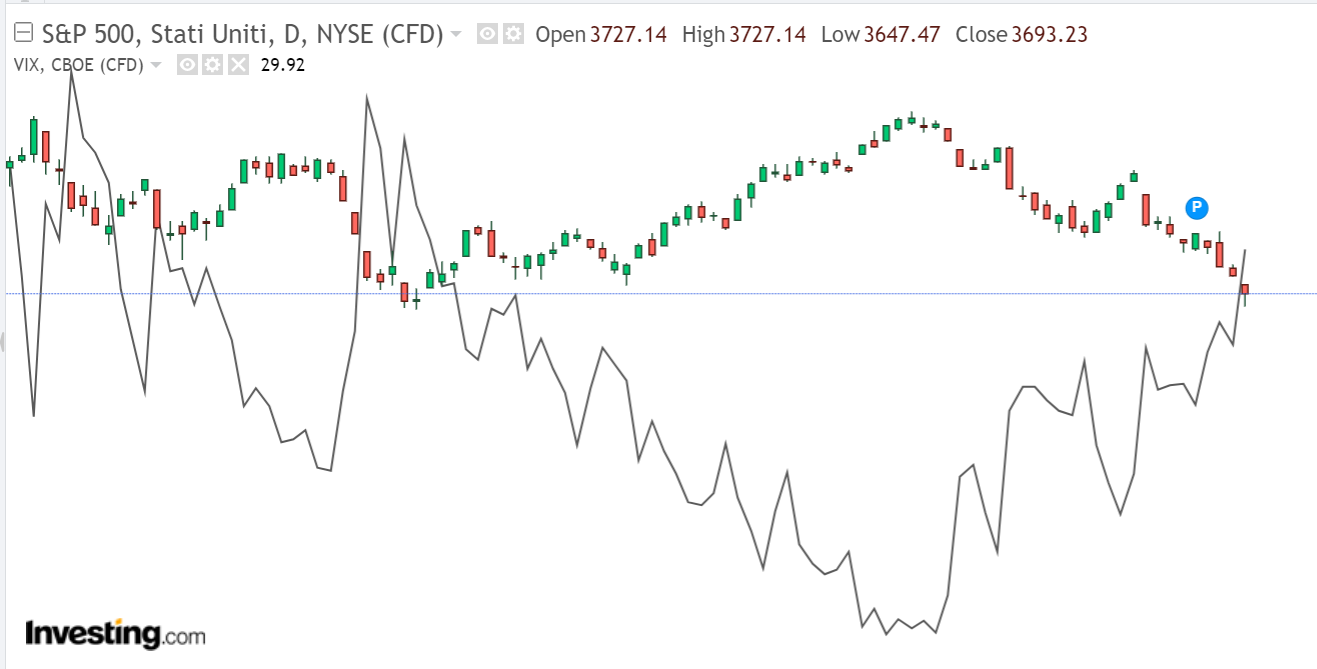 As I have already told in previous analyzes, the peculiarity of this year, however, is that even the bond market has not offered protection (with the global index aggregated below even 20% YTD) and consequently it is normal that several investors, complicit even the usual scary front-page headline game can find themselves in trouble.
Now, I want to go back to an important concept again …
At times like these, we must always do two things:
Scenario analysis
Support strategy
Let me explain better, having reached a delicate level, there are clearly two scenarios here, namely a new rebound as already happened in June, or a break and a consequent descent (which in my opinion could be vigorous but more short-lived).
So once I have considered the possible scenarios, I have to adapt my operations depending on which of the two will occur.
In all of this, I also need to remember how the markets work, and (as an investor) be lucid in evaluating everything well.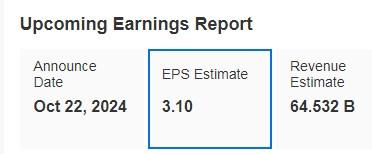 In the table above, I have put the list of all the Recessions and Bear Markets in the history of the stock market. If we analyze the current one, considering that we have been in the Bear Market since the beginning of the year, today we are at -25% with about 270 days of decline.
Now, also wanting to take a year of very negative ones as a reference (this already is but we assume it will go worse), I could also imagine based on the statistics (not hearsay or other far-fetched things) that the markets go down to a 35-40%.
Perfect, at this point, if I am a medium to long term investor, I should know that on these occasions, you simply buy!
Now, to clarify, whoever understands the Italian language well and knows how to understand and interpret a written text, knows very well that what I mean is that you have to buy, with a strategy, not by chance!
It is since last year, when I was 30% liquid, that I said to enter gradually. Well my operation hasn't changed. So I repeat, if the markets were to break the lows, and maybe we found ourselves at some point in a further decline, here I would go to use that 15% of liquidity in the portfolio again (half I used it in the first 25% of drops). Sure, the markets could drop to -45 / 50% who knows, so what? My main goal is 2030, it will certainly not be the last bear market that I will have to face!
Instead, there are people who think they know when there will be lows, how much the market will drop, how much it will bounce, when to stay liquid and when to invest everything, lucky them!
Personally, so we remove all doubts, I am at -4% since the beginning of the year (not bad considering the moment) with still 15% liquidity (to be used in case of breakdown and descent from the lows) and with a well diversified portfolio at 60 % equity, 15% cash in fact, and the rest between bonds and a small part of raw materials (4-5%). I have set entry levels (based on the possible drops in the index) and I will use a certain percentage of my liquidity on these drops, mainly going to strategic assets, which will allow me to grasp the full potential of the market over time between now and 2030.
As always, when you take a stand and expose yourself, you can't please everyone, but it matters little to me. It would be easier (I would have much more followed in these months) to talk about market collapses, and instill fear in investors. But that would be wrong, because that's not what people really need right now. Now we need to remain lucid and rational, understand that this moment will pass, and take advantage to buy well and with intelligence.
Until next time!
If you find my analytics useful, and want to receive updates when I publish them in real time, click on the FOLLOW button on my profile!
"This article has been written for informational purposes only; it does not constitute solicitation, offer, advice, consultancy or investment recommendation as such does not want to incentivize the purchase of assets in any way. Remember that any type of assets is valued from multiple points of view and is highly risky and therefore, every investment decision and the related risk remain with the responsibility "