It all started with Alexander McQueen, but the 1990s were just the beginning of the hipsters history. Who would have expected that teenage stars such as Britney Spears, Paris Hilton or Linsday Lohan would make every girl want to wear them, also in Poland?
1993: The first hipbone reveal trousers were worn by rock stars such as Jim Morrison or Mick Jagger. However, it was Alexander McQueen who introduced them to the salons. His debut collection, which he created after completing "Central Sain Martins", was entitled "Taxi Driver". There he first appeared on the catwalk a typeface called "bumster jean" slightly revealing the buttocks. Unfortunately, the costumes created in the 90s by McQueen have not survived and it is difficult to even get a single photograph today.
1994: "Biodrówki" officially appear on the designers' catwalks. Rumors have it to create this bold typeface plumbers inspired himwho, bending down to work, expose their lower back. In a 1994 interview with the Guardian, McQueen denies these reports. He explains to the journalist that his project is a flattery of sensuality:
"I wanted to extend the body, not just show the buttocks. For me, the end part of the spine, and not necessarily the buttocks, is the most erotic part of the body, both in men and women."
1998: Low waist pants have been around for some time they reign supreme in R&B and hip hop culture. They are combined with protruding boxer shorts. In the music video for the song "Are You That Somebody?" Aaliyah wears a pair of over-size nylon low waist pants over silver underwear.
1999: Mariah Carey wears classic blue jeans with the material in the waistband for the music video "Heartbreaker".
2001: Britney Spears performs snake dancing at the MTV Video Music Awards. He sings his hit "I'm a Slave 4 U"and she's wearing ultra-low waisted shorts that reveal her muscular belly. Then it goes downhill, because almost every girl in the world wants to be "like Britney".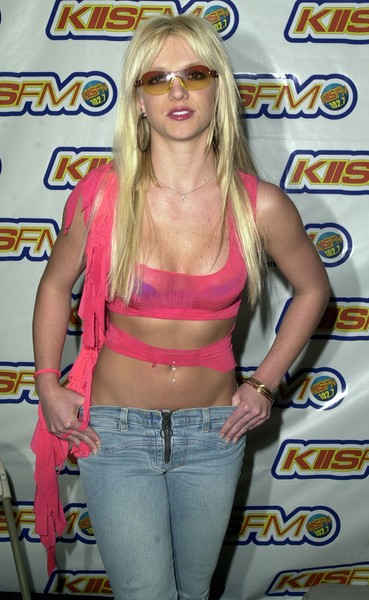 Brtiney Spears in 2013 / SGranitz WireImage Getty Images

Photo: Getty Images

After about ten years, the fashion for "hipsters" ends, and exposed kidneys remain only a nightmare for our mothersthey don't have to worry about at the moment.
Until now.
The great comeback of "hipsters"

In 2021, "hipsters" begin to return to fashion.
She has already put them on model Irina Sheik, singer Teyana Taylor and Dua Lipa, and a few days ago, this type of trousers was photographed unquestionably street fashion star Bella Hadid.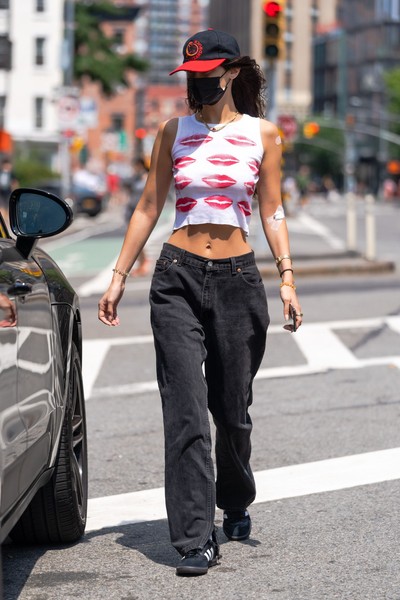 Bella Hadid in hipsters on the streets of New York. August 7 / Gotham GC Images

Photo: Getty Images

So we asked Polish women what they thought about the return of the fashion for "hipsters"

The responses were emotional and polarized.
Many girls were against their return – I remember those times. And every time you leaned in, you could see a groove at the back. No thanks. Not comfortable – writes Marta.
—I remember my mother forbidding me to wear them after having nephritis, then it hurt, now I'm grateful to her.
Agata emphasized that will stay true to high waisted trousers. – It was one big mistake, neither comfortable nor pretty, forever half a butt on top as soon as you bent down, a belt imprinted on your hips, no no no. High waisted pants only.
Paulina has a similar approach – I have no problem with my body, but I would definitely feel uncomfortable when all my rollers would be on top! I love high waisted pants and I feel very comfortable wearing them and hardly need a change.
The girls also point out that this model of trousers "made sense" due to the ideal of beauty promoted at the time – Nowadays, wide hips, large buttocks and an ultra-thin waist are promoted. And now imagine this set clad in hipsters. No way. Hipsters made sense in the 90s and 2000s, when figures reigned supreme super skinny, presented, for example, by Paris Hilton.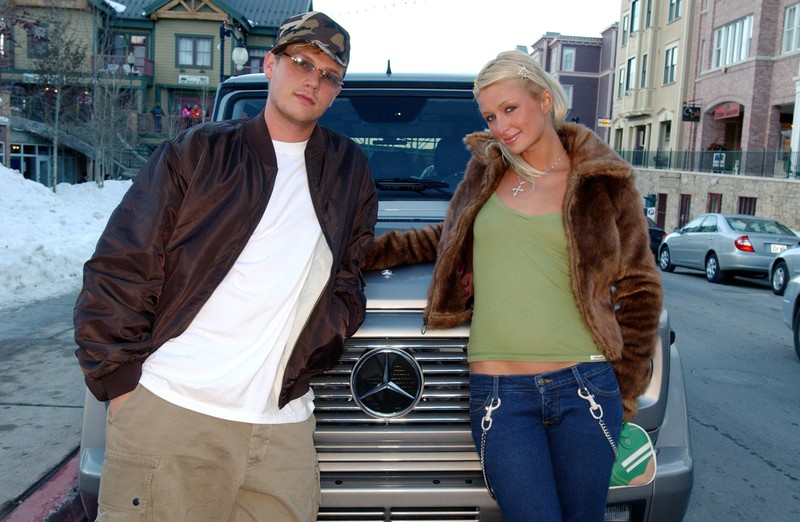 Biodrówki back / Denise Truscello WireImage Getty Images

Photo: Getty Images

—For girls with narrow hips, it's cool, but for me, who has curves, it's a nightmare, writes Ania.
It turned out that the "hipsters" have theirs followerswho are very happy to see them come back. – High-waisted pants stick in my stomach – one of them writes. – It's cool for me, I like them – another one writes.
On Instagram, we will find more and more girls who show their outfits under #lowrise. And you? Are you enjoying their return?
See also: