After more than two years from the release of the third season (with the pandemic in the way slowing down the work), and despite the decline in viewers, Westworld he's about to come back. HBO has indeed released a trailer of the fourth season lasting more than two minutes which ends with fundamental information, namely the date of output: the June 26, 2022.
In just over a month, therefore, the series will return to air on HBO and HBO Max in the United States: as for Italy there is no official news yet, but it can be assumed that shortly thereafter it will arrive on Sky and streaming on NOW.
NEW WILD WEST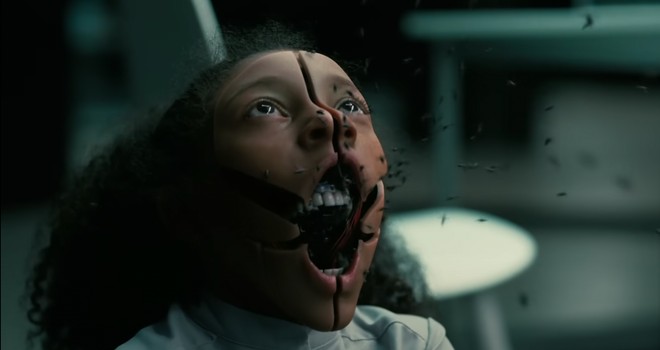 The teaser – just for a visionary change – of the new chapter of Westworld is all centered on the melancholy notes of Lou Reed and his Perfect Day, in an openly antiphrastic way: in fact, in the world (or in the worlds …) of Westworld there is very little of it. The great protagonist of the trailer is then the Futuristic New York which is the background to numerous scenes, and which at this point we imagine will be the main setting of the fourth season.
We are then shown familiar faces: those of Maeve (Thandiwe Newton), Caleb (Aaron Paul), Bernard (Jeffrey Wright) and the most unexpected, that of Dolores (Evan Rachel Wood). And the return of theMan in blackthe host controlled by Dolores' double villain (Tessa Thompson) who wants to indulge in destroying humanity.
The plot of Westworld is particularly labyrinthine and intricate, and it moves on different planes: it is difficult to fully understand it when seeing the series, let alone from a trailer. And therefore the teaser leaves us only suggestions, which are however completed by last year's declarations issued by the co-showrunner Lisa Joywho had talked about "new worlds"to visit and to describe the new season he had chosen the word"inversion", a reversal: let's therefore expect other twists and turns of perspective.