The key testimony of the passenger of the car that overwhelmed and killed Francesco Valdiserri clarified the cause of the fatal accident in Rome
Posted on:
The testimony of the passenger of the Suzuki Swift who, on the night of October 20, overwhelmed Francesco Valdiserriadded new details on the incident that caused the death of the 18-year-old son of the 'Corriere della Sera' journalists Luca Valdiserri And Paola di Caro.
The story of the key witness
The boy was heard again on the afternoon of Monday 24 October by the Municipal Police officers who are conducting the investigative investigations on the case. His words are reported in the 'Corriere della Sera': "It's true, the car was going fast". On the girl who was driving the car he then said: "She realized that she had passed the street in which we should have turned and suddenly swerved taking the sidewalk and the boy ".
The version of the key witness of the accident that took place on the night of October 20 on the Cristoforo Colombo in Rome, at the moment, is considered reliable but will be read in the light of some expert reports.
The new appraisals
The new reports, specifically, are the kinematics of the vehicle's driving speed and that of the driver's mobile phone.
Today, Wednesday 26 October, the (unrepeatable) investigations concerning the smartphone are planned. The technicians interviewed will have to dispel a series of doubts and clarify whether the girl was using it at the time of the accident.
The girl's arrest rests on the presence of a alcohol level higher than allowed (1, 57) and to a previous of 2020the year in which, as a new driver, she had been subjected to a suspension of her driving license for a period of 6 months.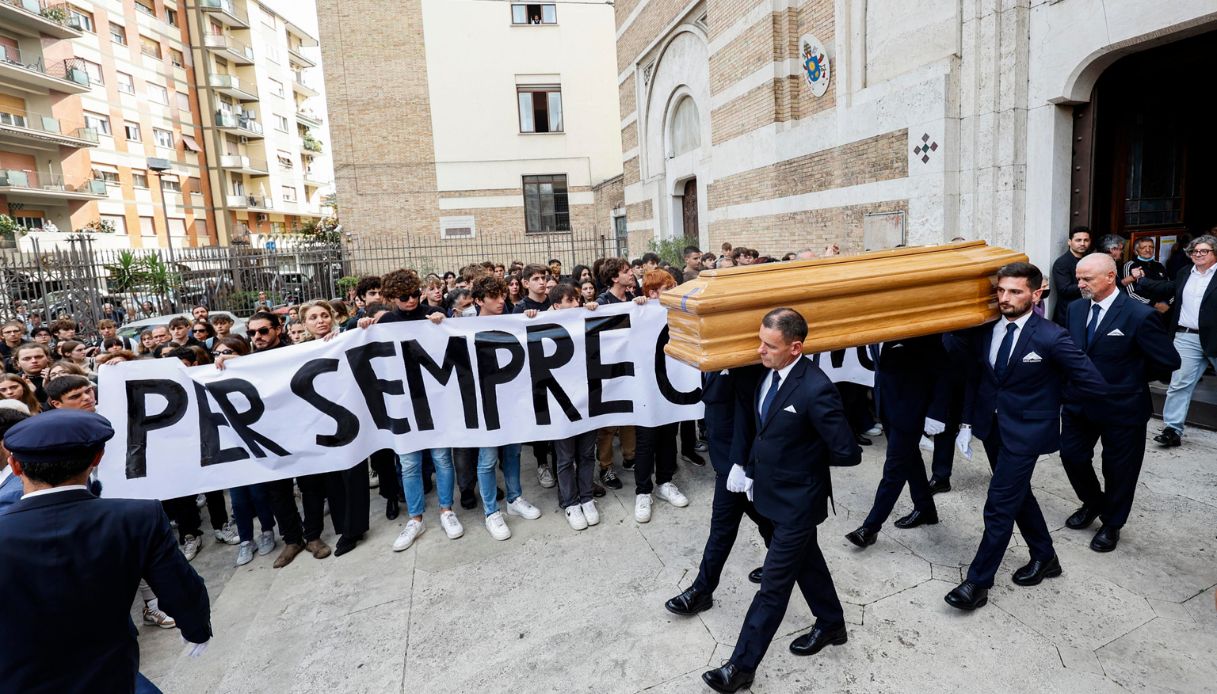 A moment from the funeral of Francesco Valdiserri.
Luca Valdiserri's letter
Luca Valdiserri, Francesco's father, wanted to launch a appeal from the pages of the 'Corriere della Sera' after the accident. In its letter, in one passage, we read: "Francesco defended his ideas with total conviction, with the tenacity that is only of the boys. To you, friends of Fra, I only say two things: never lose this strength and, if you drink one glass too much, don't drive. It cannot save you 100%, we have learned that in the cruellest way. If something terrible should happen, however, you will not live the rest of your life with remorse that it was you who caused it ".
And then: "If even one of the kids who read us doesn't drive after drinking, then our pain will be a little less useless. If those in charge will implement the possible measures to avoid other tragedies like his, then Fra will not die in vain ".