35th floor of the Cerulean Tokyu Tower, in front of the lights of the famous Shibuya intersection and the moving statue of Hachiko – national symbol and my weak point – sipping Matcha tea while watching the sun set behind the Fujisan. A necessary cliché for a country that is exactly what you expect; especially you, children of the 80s and 90s weaned on bread, Manga and Anime, the true Bible of our childhood and glorious adolescence. Japan is a huge middle class that supports a deeply pyramidal society and that, depending on the point of the chain with which it interfaces, can guarantee various "treatments" including that of benefiting from the not so veiled "mistrust" of foreigners, who worsens depending on nationality: Chinese, Koreans, Russians or Africans have interesting stories to tell about it.
Many of the dark sides of the country are not a mystery: disturbingly high number of suicides, bullying, absolute no care for biodiversity with continuous and senseless massacres of whales and dolphins, indiscriminate use of plastic, lack of gender equality: women still do not have equal employment opportunities, suffice it to recall the scandal of the Tokyo Medical University, where many specializations were closed to female students and the entrance tests changed. A complex and ambiguous bureaucracy, anchored to the use of stamps for every type of document, with unnecessary professional figures and dependent on the good old fax, represent another aspect that clashes with the vision of modernity exported to the West.
Being inside their bubble is alienating: as long as you are inside it everything seems to work, but the underlying feeling is that the world, in the meantime, is going at another speed, probably because being on an island in the open Pacific, it is accountable only to itself. One of the hidden and lesser known sides of Japan concerns the sex trade and prostitution. Prostitution is illegal, but Japanese laws are quite controversial in this regard, as they simply prohibit the exchange of money for sexual services that include penetration. These rules are easily circumvented by girls who offer "stimulating massages", oral intercourse or anything else without having a full intercourse. Japanese girls who choose to sell their bodies generally work at home or in places such as "massage centers" or "soaplands", depending on the types of services offered to customers.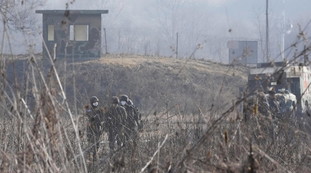 FORBIDDEN TO FOREIGNERS
It is actually possible to pay for a full relationship as well, but this has to be done under the table in exchange for an additional sum of money. Before buying a ticket to Tokyo, know that almost all of these places are categorically forbidden to foreigners (gaijin). The reason is due to the belief that some diseases have been imported from abroad and the alleged inability of Westerners to speak their language. But it is in the obsession with female youth that unspeakable creepy tips are touched. The Kawaii ideal (cute, young, candid, delicate, feminine and romantic) is the essential canon to be followed in order to be considered attractive. Maturity is respected, but deprived of its component of sensuality and pleasure. Unfortunately, cases of pedophilia have found fertile ground in this somewhat twisted sexuality. Two years ago, a nationally known babysitter agency removed all male employees after a series of shocking reports of pedophilia occurring inside the homes of the families using the service.
The age of consent is another wake-up call: 13 years old. This is a national base age set by the Japanese Penal Code. Many prefectures and municipalities have their own local "against minor corruption" laws that increase the de facto age to 16-18. So why is the age of sexual consent so low when in reality it isn't? Try asking, you will get a confused answer accompanied by the excuse that at least in Tokyo he is 17 or 18 years old. And that those girls who are seen outside the adult clubs, look just like little girls, they are only dressed as little girls, but in reality they are of age. Perhaps. Japan is a safe country (?). Between the lowest petty crime rates in the world and the highest rates for sexual harassment, the nation faces the shame of failing to protect its women and children enough every year. Chikan (harassers) mostly act in trains, subways and elevators. There are hundreds of cases reported online and it is estimated that only 10% of all groping incidents are reported. Apps, support groups, self-defense courses, subway cars for women only, are some of the weapons made available to girls.
NATIONAL PROBLEM
With a desperately low birth rate and constant incidents involving minors, child protection should be one of the nation's main missions, but it still remains an insurmountable challenge today. In 2017, childcare counseling offices reported providing support in approximately 89,000 cases of abuse nationwide, an astonishing 90-fold increase from 1990 when the data was initially compiled. But even as the issue draws increasing attention from the media, which offers an endless stream of heartbreaking stories, lurking just below the surface is the rarely reported issue of disappearances.
In 1961, Japanese citizens of elementary and middle school age began to be registered who had not lived for over a year at the address indicated in their official residence register and of whom there was no trace. In over half a century, the survey has registered around 26,000 missing children. The obvious question for many is what happened to them? In most cases, their fate remains a mystery. The government provides social assistance based on residents' records filed with municipal offices. These include basic programs such as national health insurance, child benefit, school support, and government assistance. For some, however, the lack of up-to-date information means that authorities are unable to track their situation and accurately assess whether they need assistance or not.
OBSOLETE BUROCRACY
Japanese guidance offices rely on an incredibly outdated child abuse information system to share knowledge about disappearances and victims of violence. Information on priority cases, such as pedophilia and children suffering in abject living conditions, is still sent by fax today. Furthermore, there is no information database, nor an adequate filing system. Support from authorities can also be problematic. This is partly due to the protection of personal information and the need to determine whether or not a crime has been committed. In light of these demands, the police in many situations refuse to open a case or when they do, it can often be too late. In 2014, the remains of a child were discovered in an apartment in Atsugi, Kanagawa prefecture. He was five at the time of his death and was supposed to have started at a local elementary school, but never showed up and was considered missing.
The school administration, education board and local offices looked into the matter, but were unable to confirm where it was. When the police were called in to investigate, eight years had already passed. A four-year-old girl in Aichi Prefecture was found dead of neglect while her parents kept her seven-year-old brother locked up in her home. Despite the signs that something was wrong, there were no complaints from the relevant offices. All this while the father continued to collect family allowances for both children in the town hall. Country that does not know how to say No. And that allows itself to be sacrificed. But as foolish as it may be, this forced silence perhaps has a reason that is difficult for us to digest; like when I testified in astonishment on the JR subway line towards Shinjuku to a man who was trying to grab an almost child while everyone pretended not to see. (I know that for many of us it seems impossible to think not to act, but imagine if in a metropolis of 37 million people, everyone behaved like Italians: a large crater would form, and bye bye Tokyo). I tried to point out what was happening in the carriage. When I got up to push the girl away from the man, a Japanese woman sitting next to her said in English: "Stay still, they know each other. You don't have to do anything ».