Story
WhatsApp allows you to edit messages sent during the first 15 minutes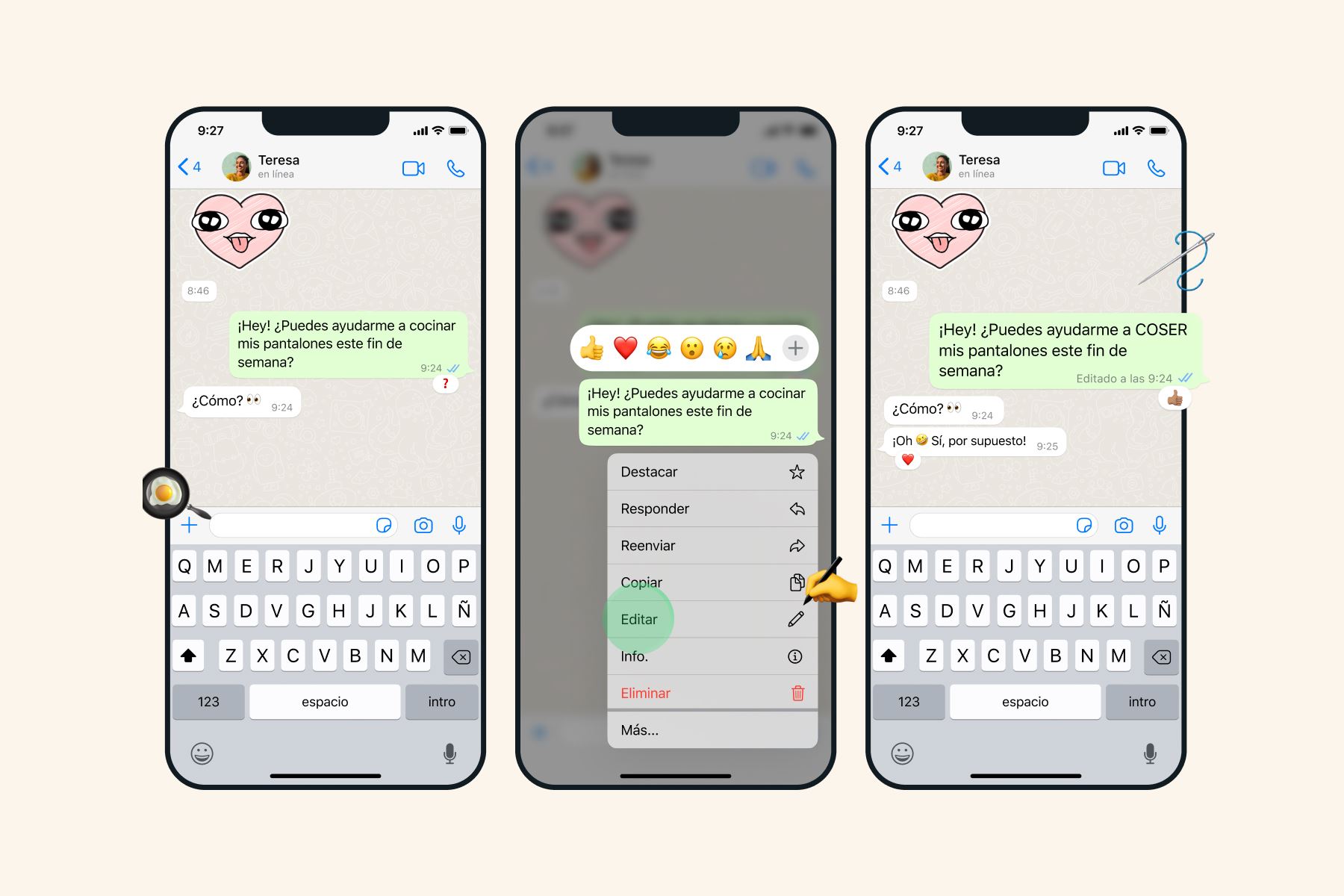 If you make a mistake, or simply change your mind, you can now edit messages in WhatsApp within the first 15 minutes you sent them.
Revised messages will show an "Edited" status, so recipients will be aware of the correction, but will not be able to view the history of the changes.
As with all personal messages, media files, and calls, any changes you make will be Protected by end-to-end encryption on WhatsApp.
After editing a message, the chat will be marked as "Unread" again (grey double check).
In a post on Facebook, Meta's CEO, Mark ZuckerbergThe ad was shared with a screenshot showing a typo, which was fixed thanks to the new WhatsApp feature.
How to edit messages on WhatsApp?
Just long press on the sent message and choose "Edit" from the menu. You have up to fifteen minutes to do this.
The feature has already rolled out worldwide and will be available to all users in the coming weeks.
To use the new message editing function in WhatsApp, all you need to do is update the app on your mobile device with the Android or iOS operating system.
In this Peruusers who have beta version of whatsapp web They can now edit sent messages from their computer.
To activate the beta version of WhatsApp Web, simply enter "Settings" in the three dots and then "Help". After that, click on "Join Beta". With this option enabled you can now edit messages using the small down arrow that appears in each chat.
If you lock a chat, the conversation is moved from your inbox to a separate folder, just like archived chats. It also automatically hides the content of that chat in notifications.
Posted: 5/22/2023