The much talked about film directed by Olivia Wilde is available for streaming, for purchase and for rent.
Presented in world premiere Out of Competition at the 79th Venice International Film Festival Don't Worry Darlingafter winning the audience in the hall, arrives in home digital premiere.
The much talked about film directed by Olivia Wilde, famous for the various alleged quarrels between her co-stars, is already available in streamingfor purchase and rental, on the following platforms: Apple Tv app, Amazon Prime Video, Youtube, TIMVISION, Chili, Rakuten TV, Microsoft Film & TV and for rent on Sky Primafila and Mediaset Infinity.
Preview the first 10 minutes of Don't Worry Darling
Don't Worry Darlingdirected by Olivia Wilde (The Revenge of the Losers) sees in the cast Florence Pugh (Little Women, Black Widow), Harry Styles (Dunkirk), Gemma Chan (Crazy & Rich), KiKi Layne (The Old Guard) And Chris Pine (Star Trek, All the Old Knives). The film also stars Nick Kroll, Sydney Chandler, Kate Berlant, Asif Ali, Douglas Smith, Timothy Simons and Ari'el Stachel.
The film is described as a "Bold, twisted and visually stunning psychological thriller". Wilde directs a screenplay written by Katie Silberman (Booksmart), based on a story by Carey Van Dyke and Shane Van Dyke (Chernobyl Diaries) and Silberman. The film is produced by Wilde, Silberman, Miri Yoon and Roy Lee, with Richard Brener, Celia Khong, Alex G. Scott, Catherine Hardwicke, Carey Van Dyke and Shane Van Dyke executive producing.
The plot of the film by Olivia Wilde, from 25 October in streaming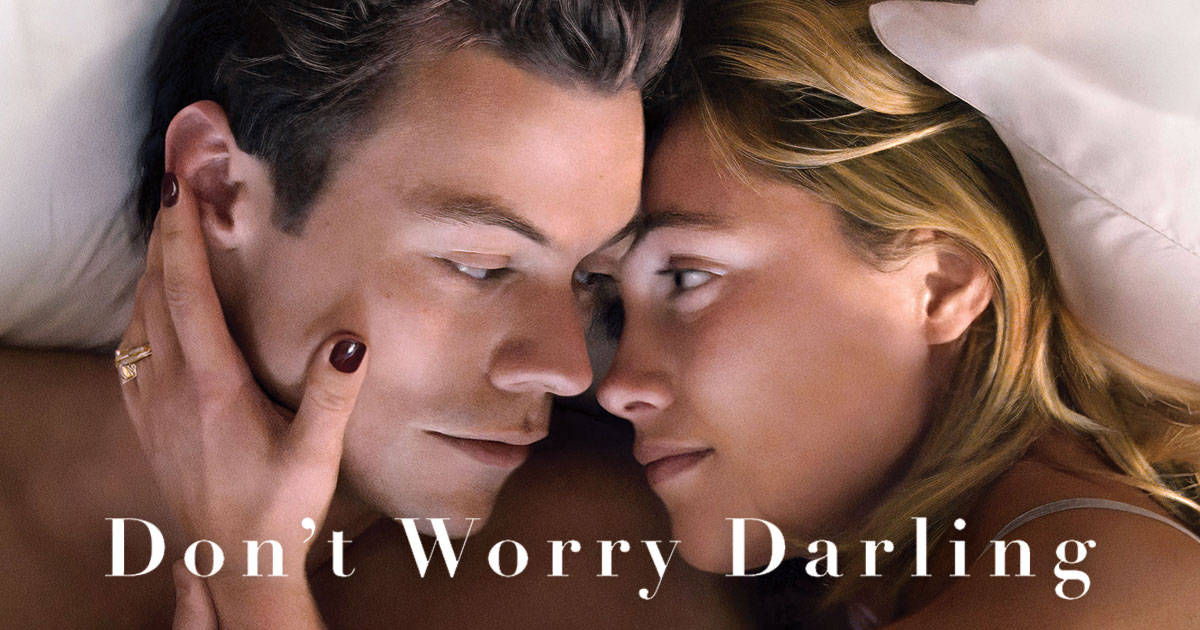 Alice (Pugh) and Jack (Styles) live in the idealized community of Victory, the experimental corporate town that houses the men working on the top-secret Victory project and their families. The optimism of the society of the 1950s, advocated by the managing director Frank (Pine) – in equal measure corporate visionary and motivational life coach – characterizes every aspect of daily life in the close-knit utopia of the desert.
While husbands spend every day inside the Victory Project headquarters, working on "advanced materials development," their wives – including Frank's elegant partner Shelley (Chan) – can spend their time enjoying the beauty, luxury and debauchery of their community. Life is perfect, with all the needs of the residents satisfied by the company. All they ask for in return is discretion and undisputed commitment to Victory's cause.
But when cracks start to appear in their idyllic life, showing glimpses of something far more sinister lurking beneath the attractive facade, Alice can't help but wonder exactly what they're doing to Victory, and why. How much is Alice willing to lose to reveal what is really happening in this paradise?