Valeria Contado
From October 5, 2023 8:04am
The 2023 Women's Copa Libertadores season begins this Thursday, the 5th, and has already set records for multi-platform distribution. The competition, sponsored by Conmebol, will be broadcast digitally and on TV, primarily on subscription channels, and will mark the year of women's football. All matches of the World Cup, which will feature Corinthians, reigning champions Palmeiras and Internacional, will be shown for free in Brazil.
Libertadores on TV
As before, one of the screens for fans to follow the Libertadores club will be the television. This time, Band will be one of the channels broadcasting the tournament through BandSports. The subscription channel's schedule has him scheduled for two matches per day, with priority given to the Brazilian team, which occupies the 3:00 pm and 5:30 pm slots.
"For us, this is another very important tournament. This is another beautiful championship that attracted a lot of attention and this is important for the club and the players," said Dennis Gavazzi, the band's sporting director. speaks.
related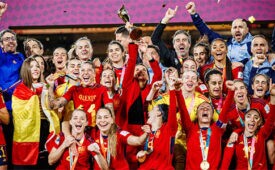 World Cup: Records and new levels for women's soccer
In addition to the band, Globo will also be one of the channels broadcasting Libertadores matches on TV. Sportv will broadcast all matches, semi-finals and finals involving Brazilian clubs. The media company is also offering the possibility of broadcasting the final on open television if any of the Brazilian teams become finalists.
To accomplish this, the company will rely on key players from local sports, in addition to sending reporting teams directly to Colombia. Globo is now, in addition to being one of his Paulistão Feminino channels, also the channel that broadcast the Brazilian Championship and the World Cup.
Globo's sports channel director Eduardo Gabay explains that Libertadores marks the year of women's football at the broadcaster. "The Women's Libertadores recognizes a special year in women's football with Globo. This season we will reach his 120th match broadcast on all platforms."
digital soccer
In addition to pay TV, Libertadores will also have a strong presence on digital channels. One of them is Paramount, which will broadcast Copa Libertadores matches on streaming through PlutoTV and Paramount+. In the 2022 edition, streaming had already become one of the exhibitors of the contest.
related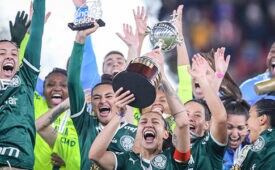 With Libertadores, BandSports expands its reach in women's soccer
On YouTube, Goat will be your primary viewing channel. There, fans can watch his 32 games for free and openly. The channel's CEO explains that one of the company's objectives in acquiring the broadcast rights was to expand the reach of Women's Libertadores and turn it into a bigger product than it is now. For that reason, expectations for this broadcast are high.
As the only media to watch the 32 games, Gault will bring her experience in other women's competitions to bear on this broadcast. "We attracted viewers because we broadcast the National Women's Soccer League (NWSL), which many Brazilians play in and also includes other international stars. I know," he says.
However, the novelty of this time is the targeted broadcasting with a page dedicated to clubs. FC Dies Media, the agency handling negotiations with Conmebol, has signed deals with Meu Timan (Corinthians) and Nosso Palestra (Palmeiras) to broadcast their respective clubs' matches. Each vehicle announced this initiative on its social networks.